U100 steel beam is always recognized as one of the leading steel beam materials used in various constructions. Not only in the field of construction, but U100 steel beam is also applied in many other industries. To help you understand more about this product, please refer to the highly useful information we have compiled in the article below.
What is U100 steel beam?
U100 channel steel can be simply understood as a type of material, created with a distinctive structure having a cross-sectional shape similar to the letter "U" with a height of 100mm. The U100 steel beam has two extended parts commonly referred to as wings at the top and bottom, and a straight section known as the body. This product is manufactured using modern technology processes, based on international standards, ensuring a high level of precision.
Learn more: H200 section steel: Specifications, Weight Information, Dimensions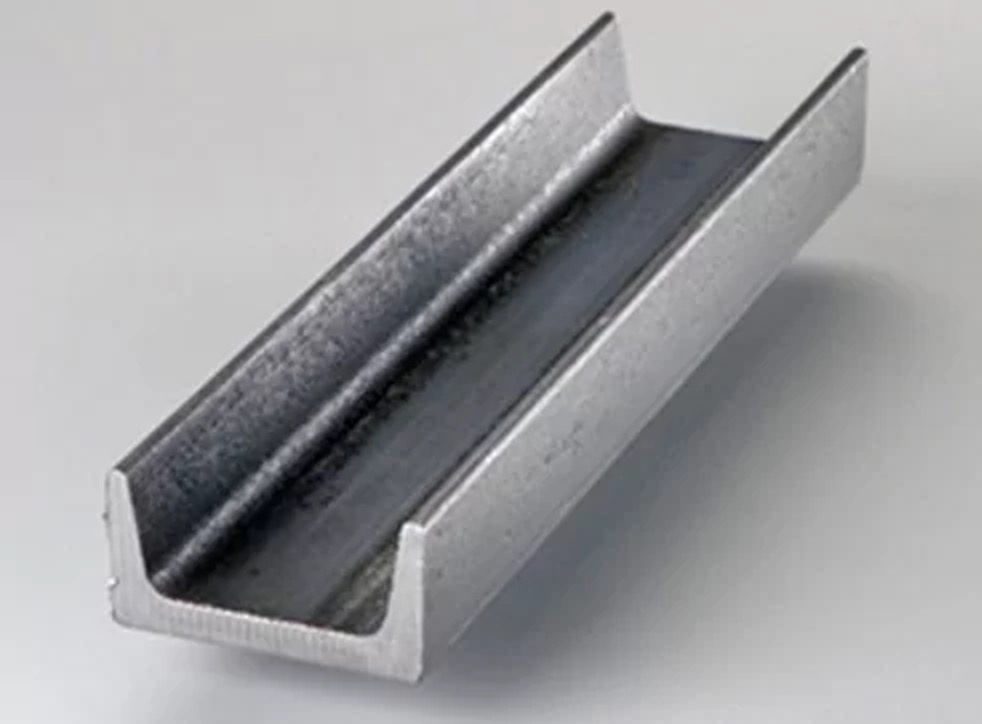 Characteristics of U100 steel beam
The U100 steel beam features a cross-sectional shape similar to the letter "U" when subjected to the hot rolling process, which results in the inside corners providing an extremely high level of precision. This process also makes the beam highly rigid, robust, and capable of bearing a substantial weight, thereby endowing it with exceptional durability. Consequently, this type of material becomes an ideal choice for applications in structures, manufacturing, fabrication, or repair, meeting the demands for resisting torsion in the body effectively.
Learn more: I200 section steel: Quotation, Table of Weight, Size, Specification
U100 specifications
U100 steel beams are available in a variety of types and designs on the current market to accommodate the specific characteristics and requirements of each project. To provide a comprehensive understanding of the specifications of U100 steel beams, here is a compilation of various types with their respective dimensions for your reference:
Name

Specification

Length

Weight (kg/m)

Weight (kg/piece)

U100 steel beam

U100x42x3.3 

6M

5.17

31.02

U100x45x3.8

6M

7.17

43.02

U100x45x4.8×5

6M

43.00

U100x43x3x4.5

6M

33.00

U100x45x5

6M

46.00

U100x46x5.5

6M

47.00

U100x50x5.8×6.8

6M

56.00

U100x42.5×3.3

6M

5.16

30.96

U100x42x3

6M

 

33.00

U100 x42x4.5

6M

 

42.00

U100x50x3.8

6M

7.30

43.80

U100x50x3.8

6M

7.50

45.00

U100x50x5

12M

9.36

112.32
Thanks to the diversity in specifications, the weight, and the length of U100 steel beams, customers have more options for their projects. Moreover, you can place your trust in us as we offer the best pricing in the market.
If you truly desire to create a high-quality project with the most competitive prices, Stavian Industrial Metal is undoubtedly an excellent choice.
We have compiled a variety of commonly used U100 steel beam types on the current market, including steel grades from Russia, Japan, Vietnam, China, the United States, and several other brands.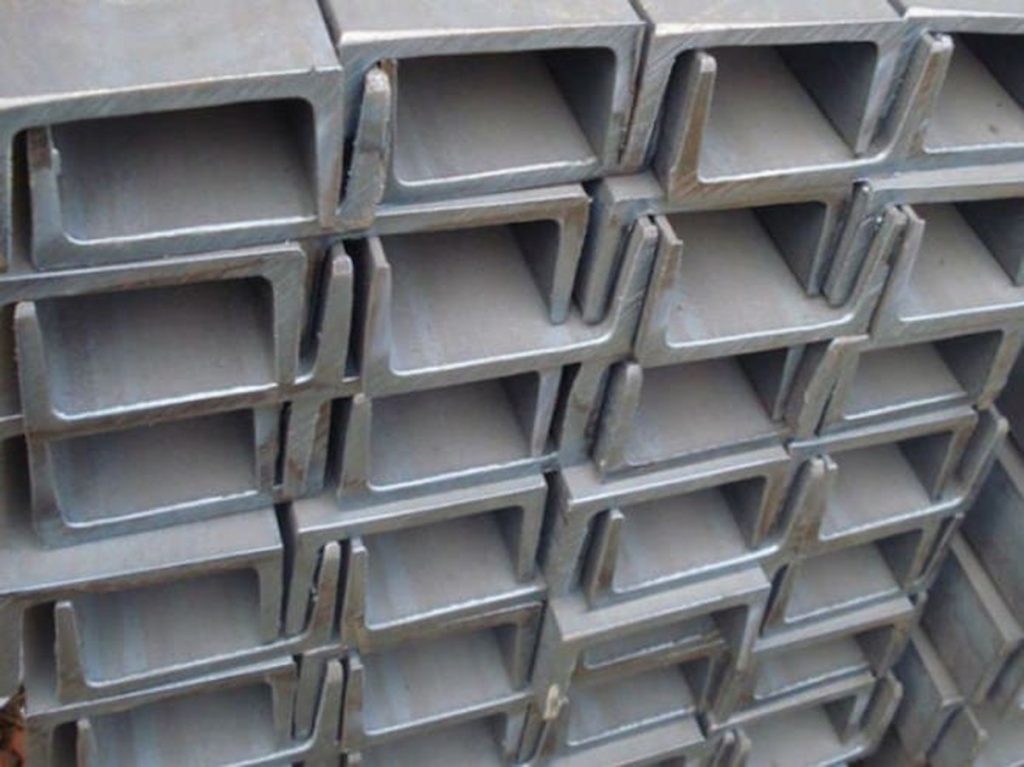 The standards for manufacturing and producing U100 *2.5mm steel beams are commonly applied across different steel grades. Here are the details:
Vietnamese steel grade: Standard 1654_75 & Gost 380_94, Jit G3192_1990

Russian steel grade: Standard CT3, 380_88

Japanese steel grade: Standard SS400, JIS SB101, SB410, G3101, 3013, etc.

Chinese steel grade: Standard SS400, Q235, JIS G3101, SB410, etc.

American steel grade: Standard A36, ASTM A36, etc.
Learn more: Table of Various I, C, U Steel Sections According to Vietnamese Standards
Types of U100 steel beams available on the current market
To assist customers in effectively categorizing U100 steel beam products, here are some methods for identifying details:
The first method is to rely on the specifications of the steel sections mentioned earlier.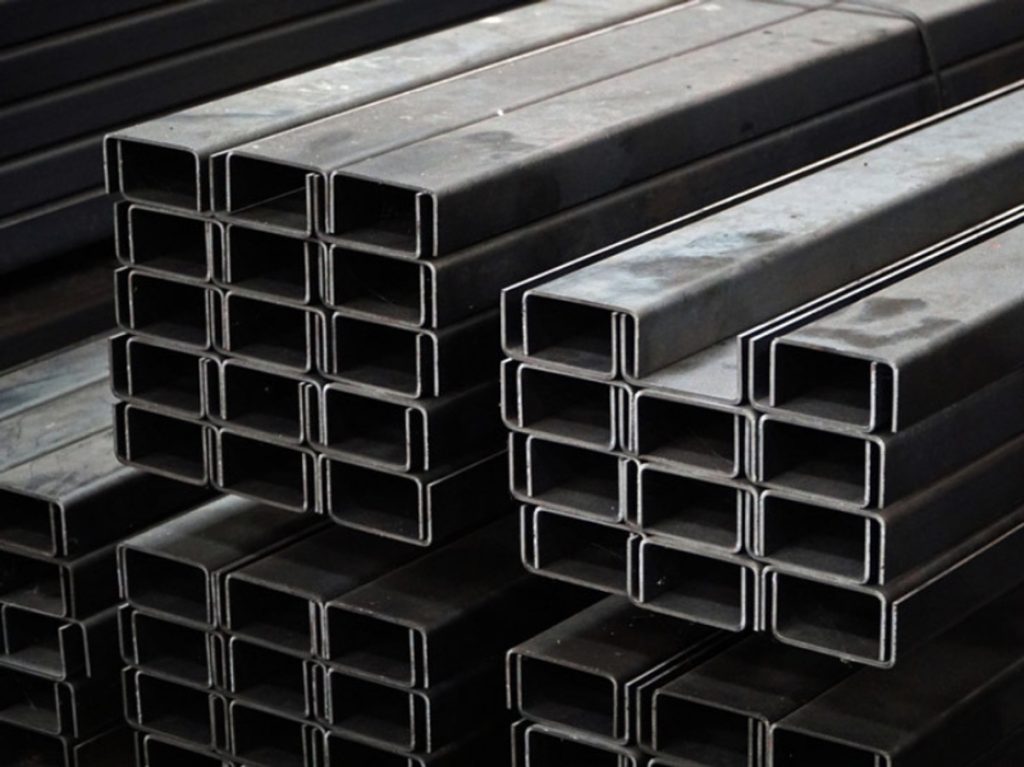 The second method of distinguishing U100 steel beams is related to their application and is based on the coating method. Here are the details:
Black U100 Steel: Regular steel has a distinctive blue-black color and possesses similar advantages to U-shaped steel. However, upon inspection, the surface might feel slightly rough. This is because it lacks a protective layer, resulting in very low oxidation resistance and susceptibility to corrosion and rust.
Galvanized U100 Steel: The electrolytic galvanization method coats the U100 steel beam with a thin layer of zinc on the surface. As a result, galvanized U-shaped steel exhibits excellent oxidation resistance, significantly enhancing its durability compared to black steel.
Applications of U100 steel beams
In reality, U100 steel beams are widely favored and used in various industrial and civil construction projects. Moreover, this material finds applications in many other fields. Here are some common applications of U100 steel beams:
U100 steel beams are commonly used in various fields such as agricultural tools, manufacturing industries, transport equipment, trailers, drive shafts, transportation, trucks, stabilizing bars, etc.
The U100 steel beam's design is suitable for enhancing strength and rigidity in both vertical and horizontal directions of surfaces like smooth surfaces, oil paint, anti-corrosion paint, galvanized steel, stainless steel, and copper.
U100 steel beams can also be used to create furniture, both interior and exterior pieces, such as beds, cabinets, tables, chairs, and other various items.

They are applied in steel structures, pre-engineered buildings, or constructions that demand high load-bearing capacity, a requirement that the characteristics of U100 steel beams fulfill.

Used in constructing floors and vehicle beds for the automotive industry or machinery component manufacturing.
Used as steel frame for floors and as joists in bridges made from steel and similar structures.
Learn more: What is gusset plate? Characteristics, uses, dimensions, and price list
U200 steel beam pricing
The price level of U100 steel beams will vary among different businesses, leading to differences in cost. Additionally, the cost will fluctuate based on the type of steel, the supplying agent, brand, and market supply and demand.
Due to this, all customers should regularly update themselves on the prices of U100 steel beams to ensure they have a well-informed understanding.
Currently, Stavian Industrial Metal is offering highly competitive pricing for U100 steel beams. For a more detailed quotation, it's advisable to contact our company directly for more thorough and attentive assistance.
Below is the latest reference price table for U100 steel beams:
| | | |
| --- | --- | --- |
| Product name | Price (VND/kg) | Price (VND/piece) |
| U100x45x3x6m steel beam | 21,000 | 623,700 |
| U100x45x4x6m steel beam | 21,000 | 793,800 |
| U100x48x4.7x6m steel beam | 21,000 | 888,300 |
| U100x50x5x6m steel beam | 21,000 | 1,061,424 |
Stavian Industrial Metal – Reliable and high-quality U100 steel beam supplier
In reality, the steel market within our country is more vibrant than ever before. Due to this, there are numerous companies offering low-quality products, making it essential for investors to be more cautious.
Their tactics often involve quoting low prices, which can lure many customers in without their knowledge. Consequently, customers might end up with processed or substandard steel products, leading to a significant decline in the quality of their projects.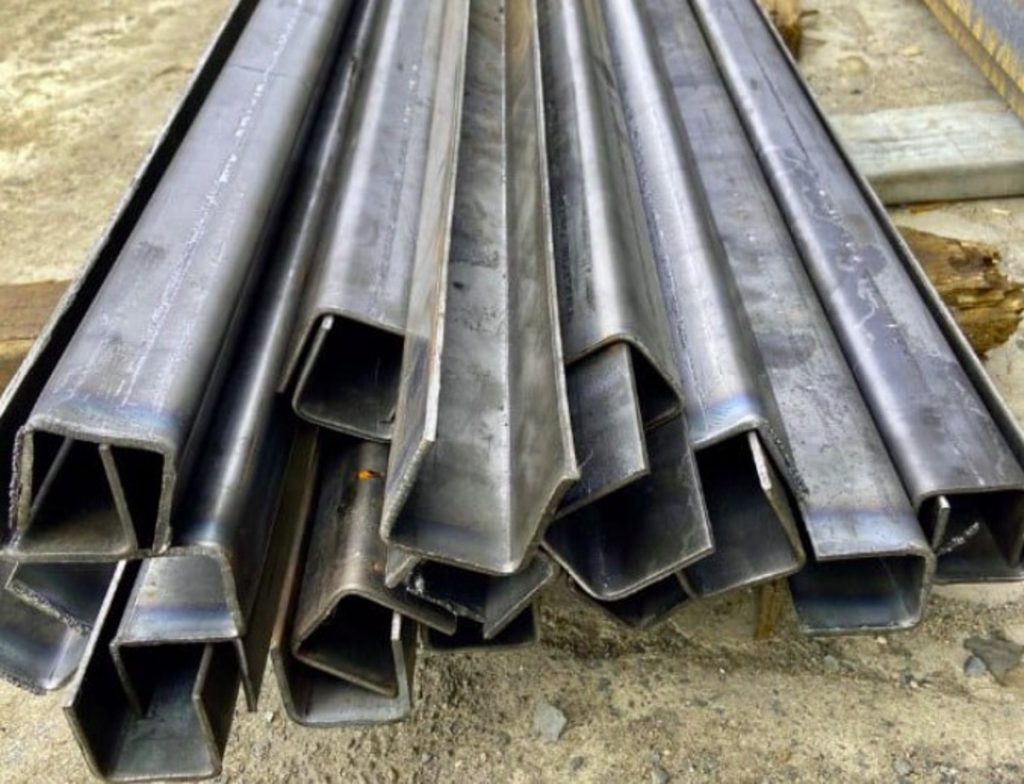 Therefore, the first thing that everyone should do is to search for a reputable source that can provide genuinely reliable U100 steel. Stavian Industrial Metal takes immense pride in being a leading distributor of U100 steel in the market. With years of experience in the field of construction materials supply, when you choose us, you can rest assured that there will be no concerns regarding pricing or product quality.
Learn more: Section steel at Stavian Industrial Metal
The company always strives to provide support to customers, enabling them to have a clear understanding of U100 steel. This assists investors in optimizing their calculations for project requirements and costs.
The Stavian Industrial Metal brand ensures access to the highest quality U100 steel. We offer a diverse range of U100 steel from various reputable mills both domestically and internationally. Our products are accompanied by all necessary inspection certificates and invoices upon customer request.
We maintain a large stock of steel to adequately meet the current market demands. Timely delivery is a priority to avoid impacting your project schedule.
Several attractive promotional programs are available to customers. Notably, there is an initial purchase discount ranging from 300 to 500 VND/kg. Moreover, returning customers receive an additional 10% discount. All orders within a 500km radius enjoy free shipping.
We never compromise on quality by supplying substandard or inferior steel to customers. If any irregularities are detected on our end, we promptly provide compensation to investors.
Furthermore, we assure doorstep delivery as requested, conducting quality inspections prior to payment. Red invoices and necessary documents are provided to ensure a smooth transaction.
Stavian's advisory staff is always ready to provide comprehensive assistance with all matters related to U100 steel, aiding customers in making informed decisions. Therefore, all you need to do is pick up the phone and contact our company hotline whenever you need assistance.
For further information, please contact: