Stavian Industrial Metal strengthens its brand coverage in the domestic metal industry market by consecutively becoming an official member of two leading reputable organizations within the industry in Vietnam.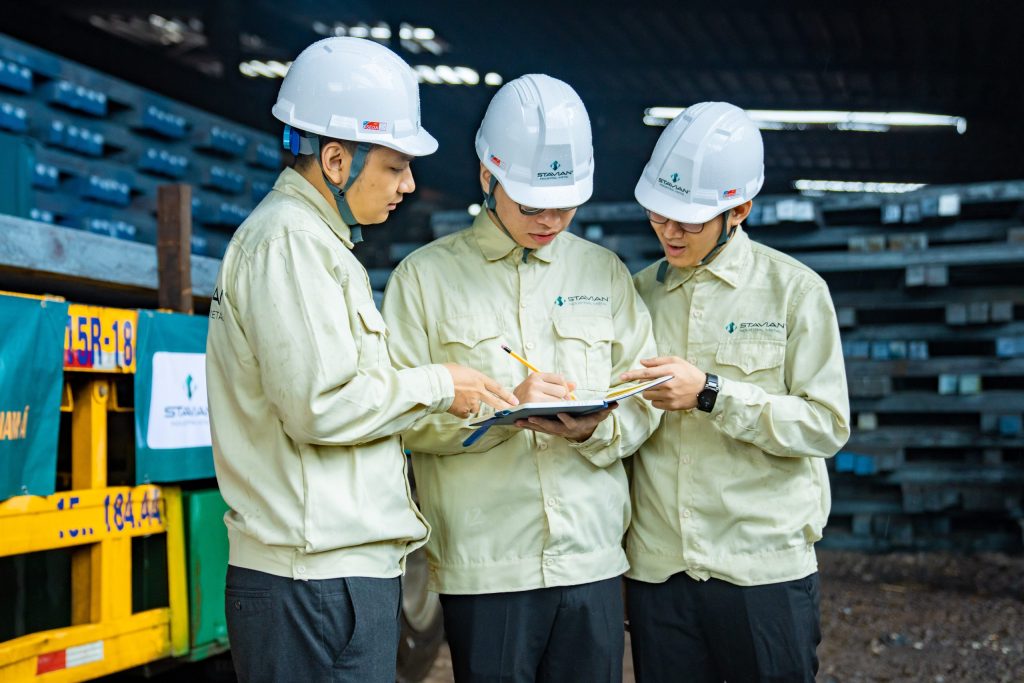 Stavian Industrial Metal employees conducting on-site market surveys to ensure product quality
Despite being a newly established trading unit in the metal industry market, Stavian Industrial Metal has always been highly regarded for its distinctive business strategy, professionalism, reliability, and commitment to delivering practical values to the Vietnam and global metal industry value chain.
Moreover, the company actively participates in major workshops and events both domestically and internationally, such as the Singapore Iron Ore Conference 2023, Aluminum China 2023, the Seminar & Exhibition "Vietnam Steel Industry Towards Sustainable Growth Strategy," etc. With the positive initial results achieved, Stavian Industrial Metal has recently been officially recognized as a member of two top reputable associations in the Vietnamese metal industry, namely the Vietnam Steel Association and the Vietnam Association of Aluminum Profiles.
Established to promote cooperation among association members in building a sustainable development steel industry, the Vietnam Steel Association currently has over 100 members across four sectors: steel construction production, steel pipe production, metal-coated steel and color-coated paint production, and metal trading.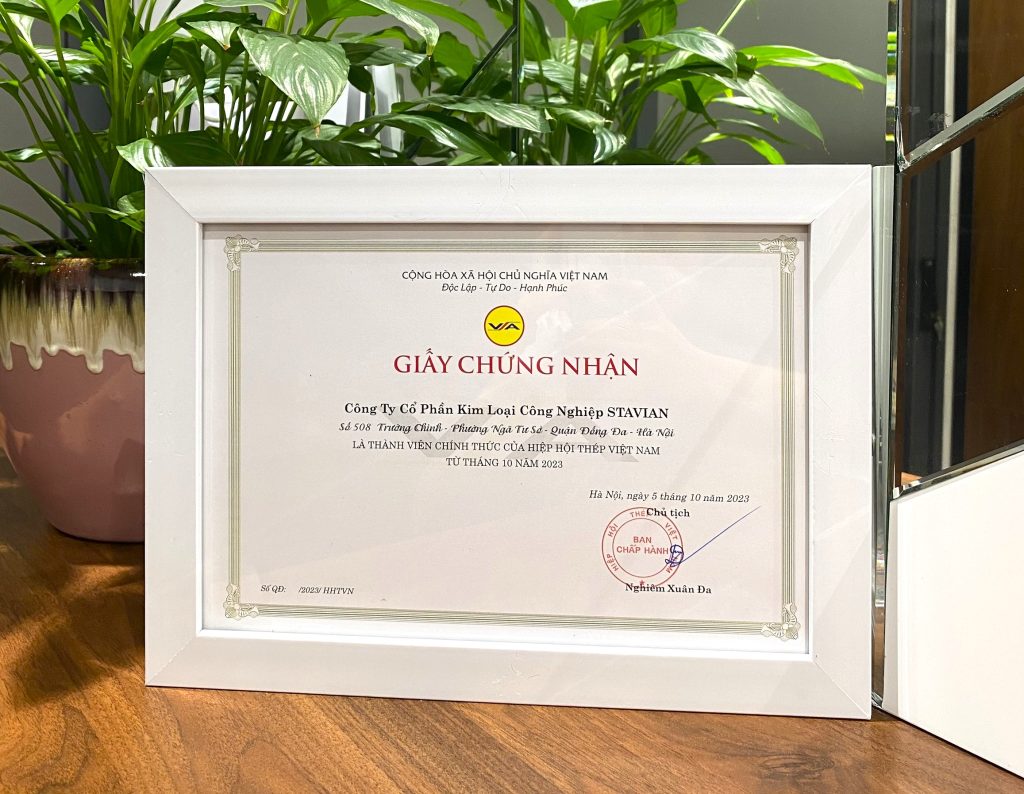 Certificate of Membership from the Vietnam Steel Association
The Vietnam Association of Aluminum Profiles, with nearly 130 members, is a reliable representative organization for aluminum businesses in Vietnam. Its mission is to connect, assist, and protect the legitimate rights of its members.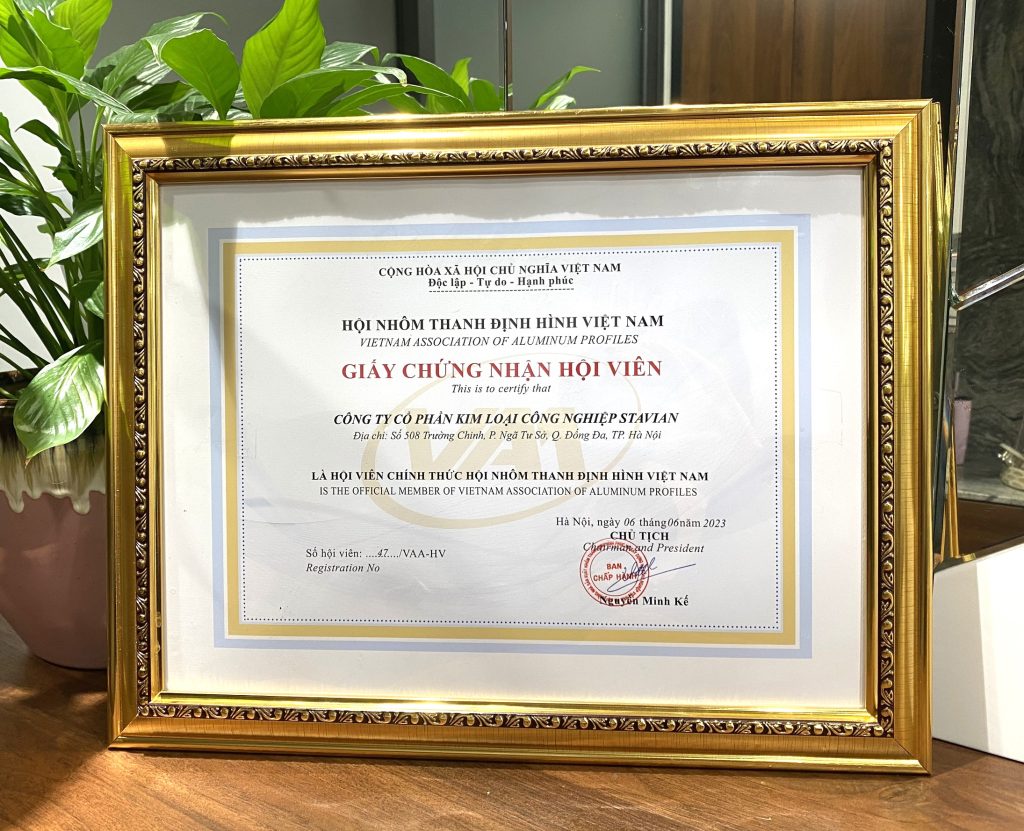 Certificate of Membership from the Vietnam Association of Aluminum Profiles
In the context of deep and comprehensive integration into the international economy, the event of becoming an official member of the above two reputable associations brings Stavian Industrial Metal opportunities to access high-quality information forums, grasp the latest policies related to the association's activities, and expand connections with leading businesses. At the same time, the company is gradually reinforcing its commitment to contribute to the sustainable development of the metal industry materials in Vietnam.
Contact information:
For more information about Stavian Industrial Metal and our products, please contact: