With a mutually beneficial cooperation policy, high-quality goods, a strong warehouse system in Hanoi, Hai Phong, Ho Chi Minh City, and an extensive distribution network both domestically and internationally, Stavian Industrial Metal has been welcomed by many large enterprises in the Steel Industry despite being a newcomer in the Construction Materials market. The company has achieved certain successes.
As part of the Strategic Operational Direction of Stavian Industrial Metal for the 2023-2025 period, in December 2022, the company intensified its efforts to meet and engage with major steel enterprises in various provinces and cities. These included companies such as Kim Quoc Steel Co., Ltd., CITICOM Trading Joint Stock Company, Northern Steel Corporation, Viet-Nhat Premium Steel Joint Stock Company, VINAS Joint Stock Company, HPS Steel Production and Trading Joint Stock Company, and VISION Investment and Trading Joint Stock Company.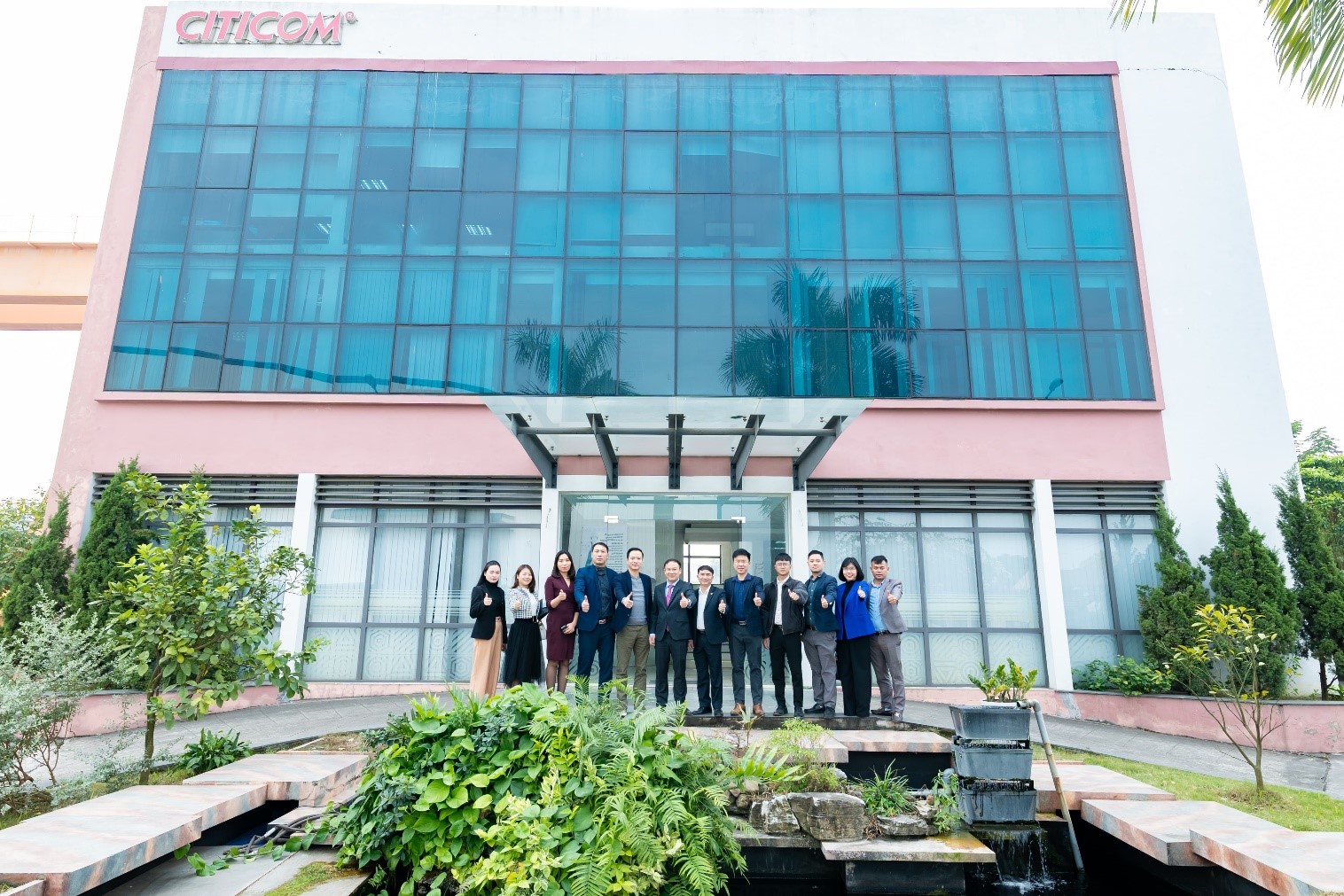 During the meeting, Mr. Nguyen Minh Tu – Chairman of the Board of Directors of Stavian Industrial Metal, introduced the breakthrough strengths and distinctive advantages of Stavian Industrial Metal. He emphasized that Stavian Industrial Metal was established with a determination to win, thanks to its unique strengths and the inheritance of achievements from both Stavian and GFS corporations. It is not a startup enterprise.
Stavian is known as one of the reputable and successful businesses in Vietnam, developing a trend of multi-industry, multinational business ecosystems in various sectors such as Plastics and Petrochemicals, Chemicals, Logistics, Plastic Packaging Manufacturing, Real Estate, Paper and Pulp, Fast-moving Consumer Goods Distribution, Energy, and Financial Investment. Currently, Stavian operates in over 100 countries, with multiple profit and loss centers and over 3,000 employees worldwide. The company also owns a network of over 15,000 customers and partners domestically and internationally, with revenue exceeding $2 billion in 2021.
With a mutually beneficial business philosophy and leveraging the sustainable and flexible "Business Ecosystem" within the Stavian Group in a modern and dynamic business environment, during the meeting, Stavian Industrial Metal proposed cooperation in various areas such as Steel Trade, Warehousing, Logistics, and Financial Optimization.
Representatives of steel enterprises expressed their trust and great appreciation of the development potential of Stavian Industrial Metal's strategy. They also had confidence in the management system, skilled workforce, and effective cooperation policies, which would serve as a solid foundation for Stavian Industrial Metal to achieve strong growth. It would not only have the capacity to supply materials for large-scale domestic projects but also contribute to promoting Vietnamese construction materials in the global market.