The i200 section steel (i200 steel) is a widely used type of I-beam due to its high strength and stability, ensuring quality in structural construction. To understand more about this product, we would like to share detailed information about the i200 steel section to provide everyone with further insight through the following article.
What is i200 section steel?
The i200 section steel is a material formed in the shape of the letter "I," it is produced from carbon steel to provide high strength. The average dimensions of the i200 section steel are 200mm (height) x 100mm (width) x thickness (typically 5mm, 6mm, or 8mm).
The i200 section steel is commonly used in various construction projects to create infrastructure, workshop structures, bridges, roads, and many other types of industrial facilities. The i200 section steel offers exceptional load-bearing capacity, high convenience, and ease of processing and installation. It ensures good durability and high load-carrying capability when applied in construction applications.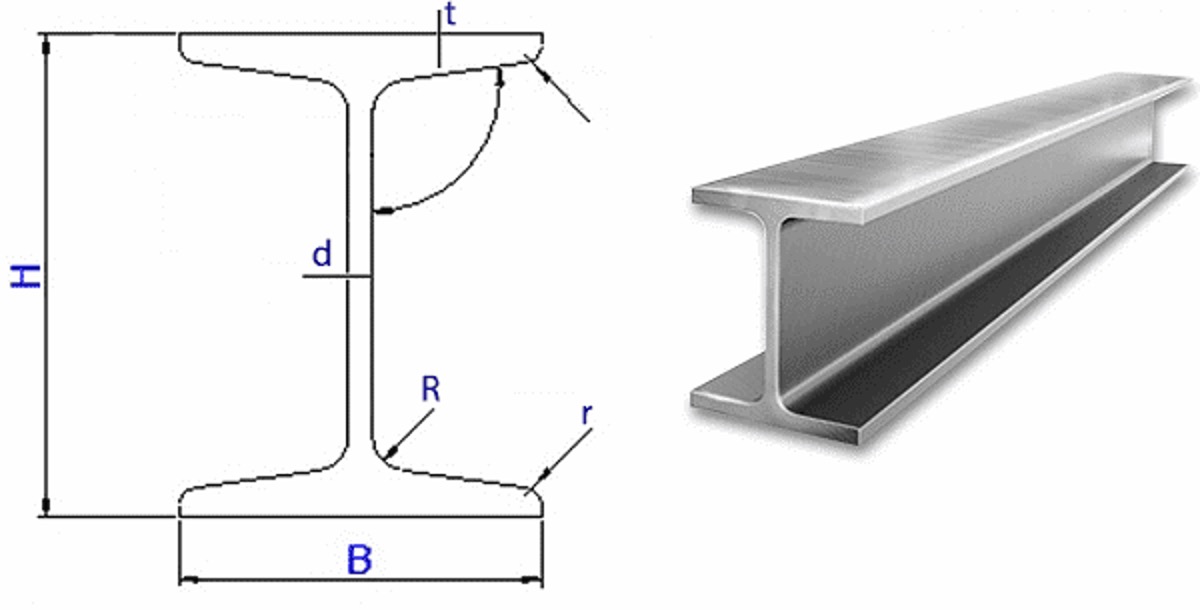 Applications
The i200 section steel demonstrates its versatile utility in various aspects of our daily life. It is also highly appreciated for its sustainability, strong load-bearing capacity, and adaptability to a wide range of construction projects, whether large or small.
Specifically, it is used for:
1. Manufacturing machinery
2. Rail construction applications
3. Providing support columns in mines and is extensively utilized in constructing support columns, beams, and roofing structures in both civil and industrial construction projects. It is used for container or truck beams, steel floors, and chassis.
Origins
The origin of I200 section steel includes: Joint Ventures in Vietnam – China – China – Japan – Korea – Taiwan – Thailand.
Learn more

Table for Weight Calculation of H-I-U-V Shaped Steel – Latest Standard

Table of Various I, C, U Section Steel According to Vietnamese Standards
Advantages and disadvantages
Similar to other types of I-shaped steel, the i200 section steel also possesses noteworthy advantages and disadvantages as follows: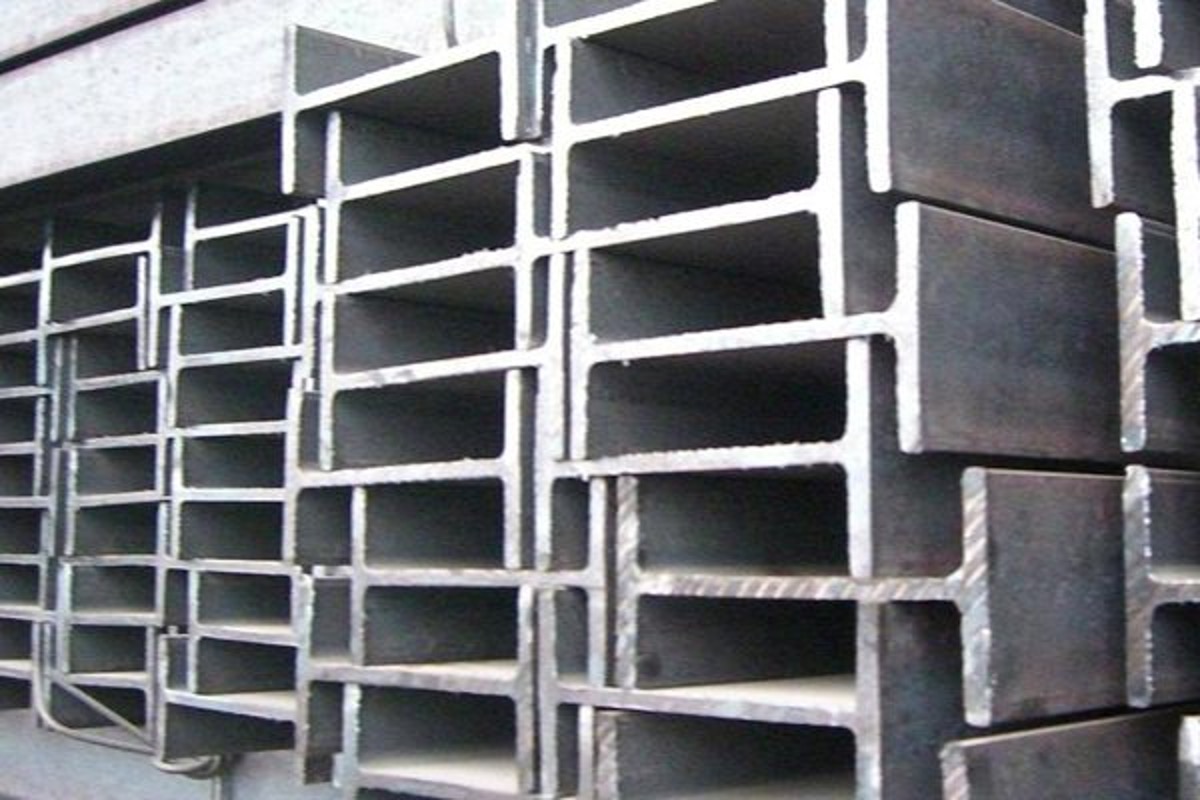 Advantages
The i200 section steel possesses high strength and load-bearing capacity with a vertical and straight structural shape. This is a distinct property of the i200 steel section when manufactured.
Furthermore, the product also has a high aesthetic value when used in construction projects. We can observe the widespread application of this steel in daily life, as well as in various construction projects regardless of their scale, where it is processed effectively.
It is extremely easy to transport, handle, and perform maintenance or construction repairs.
Manufactured by Posco, ensuring exceptional quality and always maintaining the most reasonable prices in the market.
Disadvantages
Because it is formed through straight cutting, its resistance against lateral or torsional forces may be slightly weaker. Therefore, careful consideration is needed when selecting i200 steel for construction.
Moreover, it is susceptible to corrosion when exposed to salt or subjected to impact, and oxidation can occur. Hence, galvanizing the steel or applying a protective layer of paint on its surface is necessary to enhance its durability and provide additional protection to the product.
Specifications and reference table
Below, we will provide a detailed reference table for the specifications of the I200 section steel. This table will make it easier to quickly search and select the right product price for your construction projects.
Dimension

Specification (mm)

Weight (Kg)

h

b

d

t

Kg/6m

Kg/12m

I200x100x5.5×8

200

100

5.5

8.0

127,80

255,60
Height h: 200mm

Flange width b: 100mm

Web thickness d: 5.5 mm 

Flange thickness t: 8.0mm

Weight of I200 section steel: 127.80 Kg/6m length
This I200 steel specifications table assists contractors in making accurate decisions for their projects, enhancing success and precision in every project undertaken.
Popular types of I200 section steel
The current available variations of the I200 section steel include: Cast I200, Galvanized I200, and Hot-dip Galvanized I200.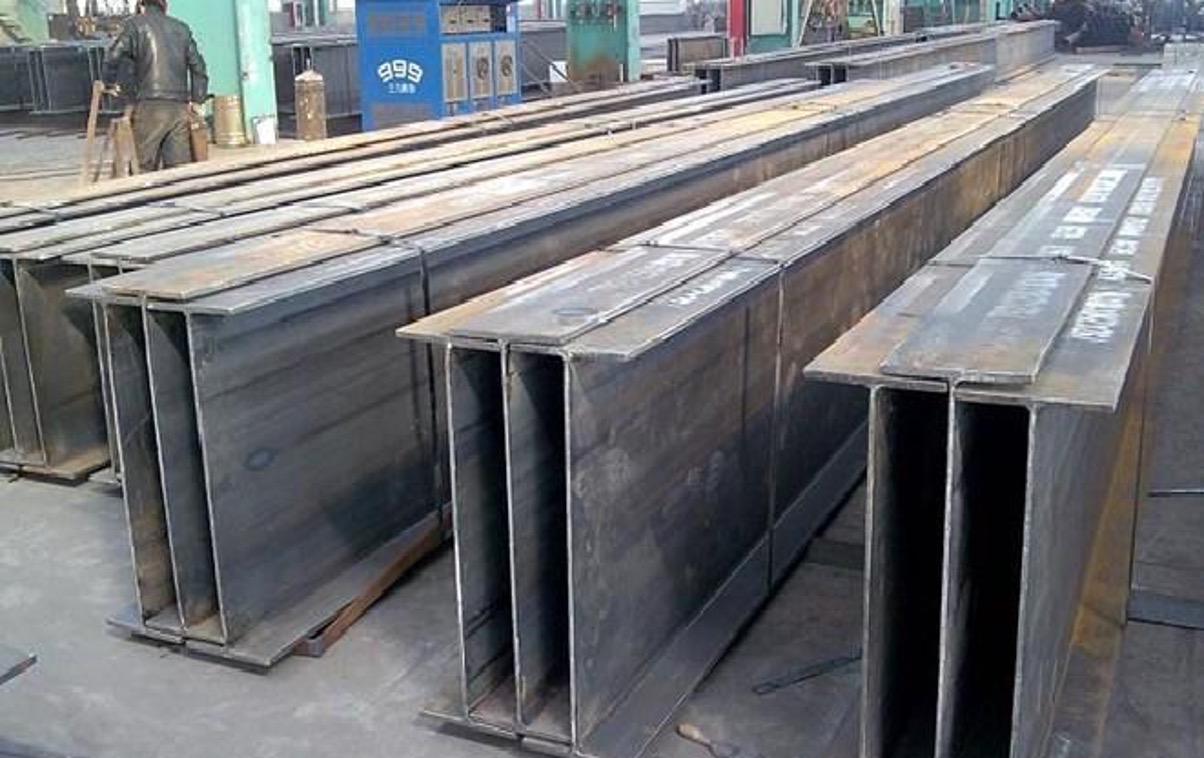 I200 cast steel
I200 cast steel is a product created using the most advanced technology to meet current international standards. First, the steel is rolled, then it undergoes a heat treatment process and is poured into uppercase "I" molds. However, it is not advisable to use this type of steel in environments with oxidation or saline exposure, as it possesses relatively low durability and is susceptible to corrosion and rust.
Electroplated galvanized I200 steel
This steel product is galvanized after being cast, similar to cast steel, and is coated with an electroplated layer of zinc. The zinc layer is applied to the outer surface of the I200 section steel. This zinc coating enhances long-term durability, ensuring that external forces do not impact or cause corrosion. Nevertheless, the durability of this product will not be as high as that of hot-dip galvanized steel.
Hot-dip galvanized I200 steel
Hot-dip galvanized I200 steel is initially cast into uppercase "I" molds, and then it is fully immersed in hot zinc. This process results in a thicker zinc coating on the outer surface. Consequently, the product gains increased strength, hardness, and load-bearing properties, enhancing its lifespan to several decades.
Load-bearing capacity of I200 steel
The load-bearing capacity of the I200 section steel is an essential parameter for each steel type. It relates to the steel beam's ability to withstand a specific amount of weight, determining its suitability for various construction purposes. Therefore, when consulting specifications, paying special attention to this significant factor is crucial to make the best choice.
In theory, I200 steel beams are highly efficient in supporting vertical and shear forces. However, the actual load-bearing capacity of each steel type is influenced by the dimensions of the steel beam. Different sizes of I200 steel sections will have varying load-bearing limits. On the same load-bearing capacity, an I200 steel beam is approximately five times lighter than a reinforced concrete structure.
Latest I200 section steel price list
We frequently update the I200 section steel pricing within the industry from various manufacturing units. This ensures that you receive accurate and up-to-date information for your reference. These details enable you to easily grasp material prices, calculate costs, and devise optimal plans for your projects.
Most I200 section steel products at Stavian Industrial Metal are guaranteed to be of genuine quality. Our products undergo stringent quality checks before being delivered to customers.
In addition to competitive pricing, Stavian Industrial Metal offers attractive discounts for customers purchasing materials in bulk. We also provide free delivery services directly to your location.
| | | | | |
| --- | --- | --- | --- | --- |
| Specification | Origin | Weight (kg/m) | Price per 6m (VNĐ) | Price per 12m (VNĐ) |
| 200x100x5.5×8  | Posco | 21,3 | 2.066.460 | 4.012.920 |
Note:
The price of I200 steel will vary depending on the purchasing period.
Unit prices will also fluctuate based on the quantity of goods.
A reputable, quality, and cost-effective source for purchasing I200 section steel
One of the most reliable sources for purchasing I200 section steel with the best prices is Stavian Industrial Metal. We are highly renowned in the steel supply and construction materials industry, specifically for I200 section steel. We take pride in our high credibility and reliability, providing peace of mind when supplying materials to construction contractors and all customers in need.
With the increasing demand in the steel and construction market, there are many places offering I200 section steel. However, not all are genuinely trustworthy and provide excellent assurances.
The Stavian brand is recognized as a top-tier distributor for the most renowned steel manufacturers in the Vietnamese market. We ensure direct sourcing from production facilities, guaranteeing genuine, high-quality products delivered to our customers.
Why choose Stavian Industrial Metal to buy i200 section steel?
We are confident to be consistently leading in terms of service quality and providing a commitment to every product supplied to our customers, ensuring their satisfaction. This has established notable qualities, including: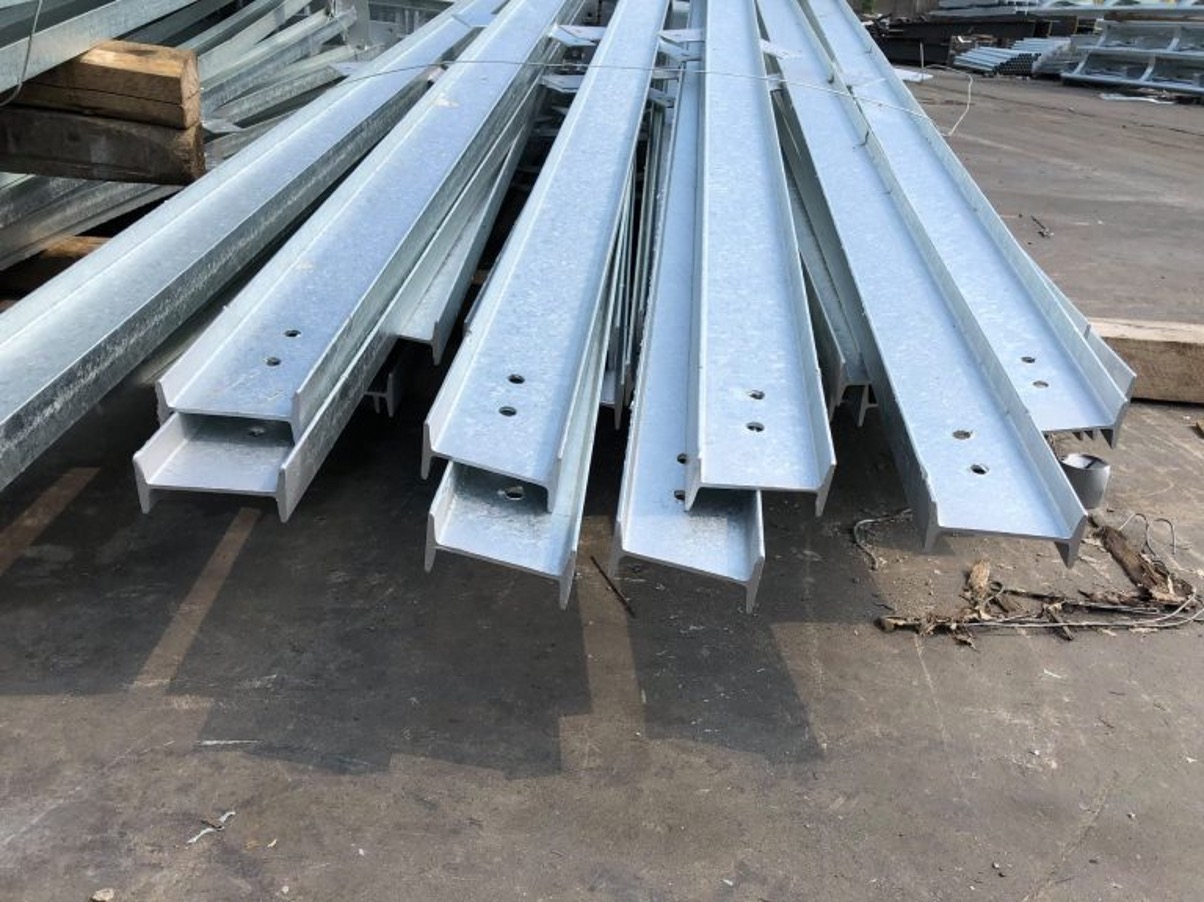 We commit 100% to the quality and authenticity of all our I200 steel products at Stavian.
Every product we introduce to the market adheres to international standards such as ASTM (USA), JIS G3101 (Japan), KD S3503, GB/T 700, EN10025-2, and A131. Hence, when selecting I200 steel, you can always be assured of the longevity and structural integrity of your projects.
Our I200 steel products are traceable back to their clear origins.
Free delivery for bulk orders to your location.
Our prices are consistently competitive in the market.
Moreover, our attractive discounts help customers significantly reduce costs.
Our technical support is available 24/7, staffed by a team of highly skilled consultants. This ensures that you always make the most satisfactory choices.
We not only provide reasonable pricing policies but also offer efficient delivery solutions. With a fleet of large trucks, we ensure timely deliveries, keeping up with your construction schedules.
Our payment methods are user-friendly, ranging from direct transfers to cash payments. We aim to provide the most convenient options according to your preferences.
Based on our strengths and potential, Stavian Industrial Metal Joint Stock Company promises to deliver the utmost satisfaction to everyone. Contact us right away for any inquiries about purchasing I200 steel or other construction materials. We are here to provide the best possible benefits for you.
If you need advice on purchasing and using I200 steel, please don't hesitate to contact Stavian today for thorough and attentive support.
For all contact information, please refer to: