You might not be aware that conveyors, workbenches, research rooms, and equipment racks are all made from aluminum profile frames, with the most common type being the 30×30 aluminum profile. To understand the technical specifications and characteristics of this type of aluminum, let's delve into it further in this article.
Reference: 40×80 Aluminum Profile
What is 30×30 aluminum proile?
30×30 aluminum profile is known as a product made from aluminum alloy, which has undergone metal processing to create a high-quality product with excellent heat resistance. The surface of the aluminum is anodized, preventing oxidation and ensuring excellent resistance to environmental factors.
30×30 aluminum profile is relatively lightweight, weighing only from 0.6 to 0.81 kg/m. Its two-notch design ensures strong joints, and the slide rail is designed with grooves for easier use of various slide rails.
In basic terms, 30×30 aluminum profile has dimensions with a height of 30mm and a width of 30mm. The standard length of this product is 6.02 m per piece, but you can request custom cutting to suit your specific needs.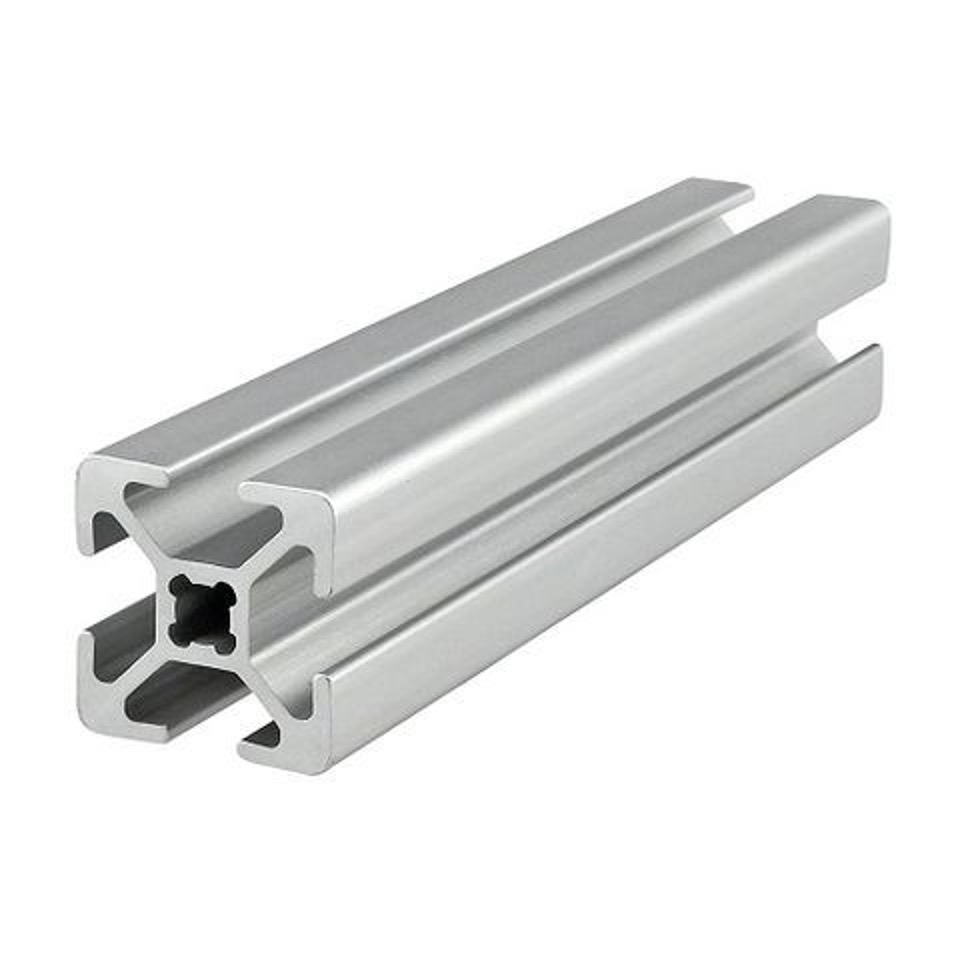 Technical specifications of 30×30 aluminum profile
30×30 aluminum profile is widely applied in industrial manufacturing. Here is a summary of the technical specifications for 30×30 aluminum profile:
Profile: 30×30
Material: Aluminum (Aluminium) – 6063-T5
Weight: 0.658 kg/m
Length: 6.0 meters
Inertia: Ix = 103.15 cm4 – Iy = 26.60 cm4
Modulus: Zx = 22.40 cm – Zy = 11.20 cm3
Center Hole Size: Diameter 5 mm
Condition: Brand new, 100%.
Imported by Stavian
This product is distributed along with other items such as 30×30 corner brackets, 30×30 embedded brackets, plastic end caps, M6 ball bearing carriages, 8mm plastic slot cover, M6L12 stainless bolts, and more.
Aluminum profile accessories include
T-slot nuts, 90-degree corner brackets, socket cap screw slot covers, 90-degree, 45-degree, 135-degree connector bolts, aluminum end caps, embedded nuts, T-bolts, aluminum leaf bolts.
Leveling feet, wheels, swivel bases, 45-degree heavy-duty corner brackets, brackets, rubber feet, 90-degree, 135-degree, 3-way connectors, mica mounts, hinges.
Related posts:

What is 40×40 aluminum profile? Price and technical specifications
Features of 30×30 aluminum profile
30×30 aluminum profiles, distributed by Stavian Vietnam, come with the following advantages:
Aluminum alloy is the primary material for constructing the aluminum frame, ensuring high quality and effective load-bearing and heat resistance.
Anodized surface enhances resistance to oxidation, making it more durable against external environmental factors.
Lightweight design and a sleek aluminum surface enhance aesthetics when used for equipment installations.
The edges of the aluminum have two thick grooves, 2-3 mm, providing sturdy joints between equipment without the need for welding.
The edge thickness is 1.3 mm, increasing durability and preventing edge cracking.
The slide rail interior features raised notches, with a distance of approximately 10.67 mm, allowing for versatile use of various slide rail types, making it more convenient.
Compatible with all types of accessories, making disassembly and replacement easy.
Reasonable pricing, with the added benefit of reusability, significantly reducing costs and resource wastage.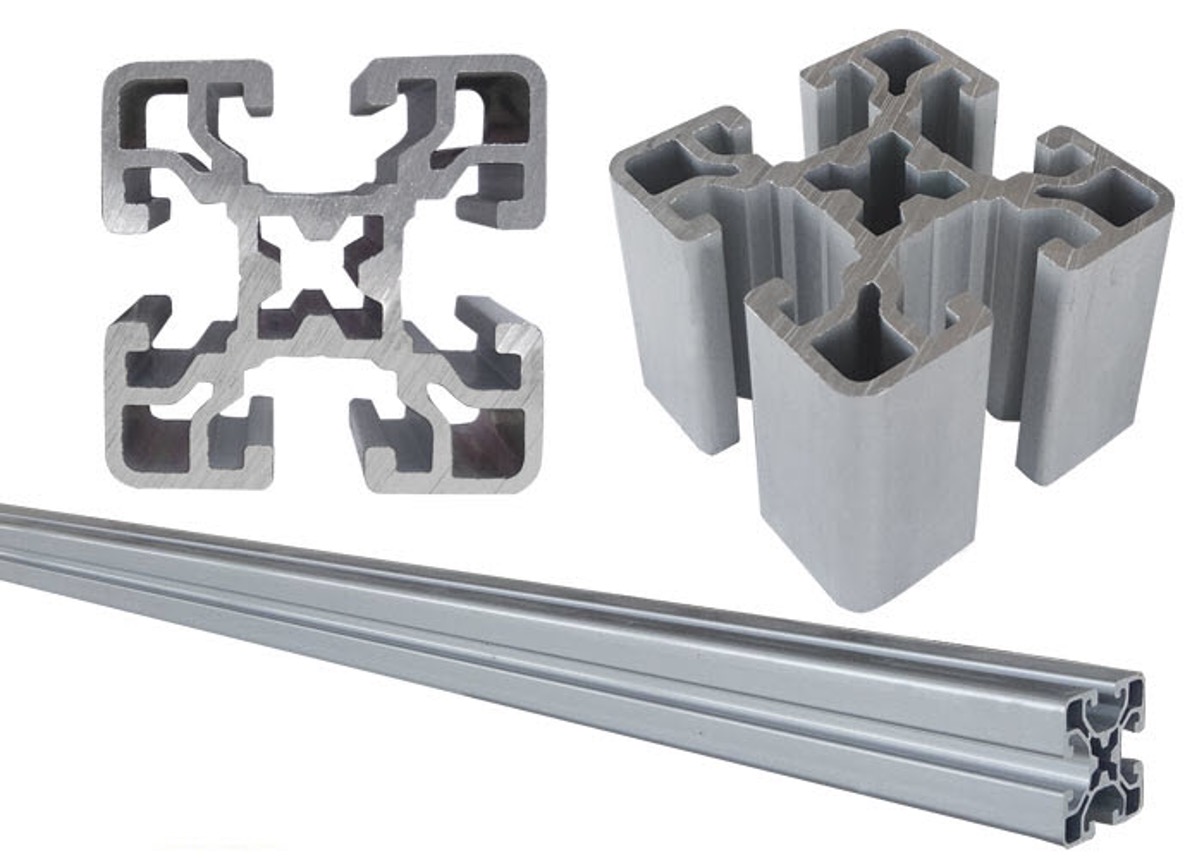 Applications of 30×30 aluminum profile
30×30 aluminum extrusions are widely used in various industrial sectors, including electronic workbenches, workstations, and frame structures.
In addition, they are employed in other industries such as manufacturing, education, electronics, as construction materials for soundproof panels, etc.
Structure of 30×30 aluminum profile
Due to the exceptional advantages of 30×30 aluminum profiles, it is evident that this product is incredibly easy and lightweight to use in assembling aluminum beams. Its compact dimensions offer significant advantages when replacing common materials like plastic, wood, iron, or steel.
With 30×30 aluminum profiles, you can transform a simple bracket into various different designs simply by changing the positions of the locating screws.
To create excellent frames using 30×30 aluminum profiles, all you need to do is cut the aluminum to your required dimensions and assemble them using angle brackets and screw bands.
While assembly with 30×30 aluminum profiles is straightforward and swift, it's still advisable to use specialized machinery to ensure precise cutting of aluminum beams, thus avoiding any size discrepancies during the operation.
Read more: What is 20×20 aluminum profile? Characteristics and quotation
Latest prices for 30×30 aluminum profile
The prices of 30×30 aluminum profiles at Stavian Vietnam are always considered reasonable and competitive. Stavian Vietnam is a highly reputable company that organizes numerous promotions, contributing to cost savings for all customers.
For specific pricing details, please refer to:
| | | |
| --- | --- | --- |
| Code  | Specifications | Price (VND/m) |
| QT-30x30XL-6  | Dimensions: 30×30 mm, Density 0.6 kg/m, Aluminum grade 6063-T5, Bright and durable white anodized surface. | From 70.000 |
| QT-30x30A-6  | Dimensions: 30×30 mm, Density 0.71 kg/m, Aluminum grade 6063-T5, Bright and durable white anodized surface. | From 75.000 |
| QT-30×30-8 | Dimensions: 30×30 mm, Density 0.81 kg/m, Aluminum grade 6063-T5, Bright and durable white anodized surface. | From 90.000 |
Where to buy reliable 30×30 aluminum profiles
Stavian Industrial Metal, a renowned brand, takes pride in being a leading supplier of all the current accessories and equipment for the light industry in Vietnam. All our products in general and 30×30 aluminum profiles are one of the key products that Stavian focuses on.
Stavian Industrial Metal Vietnam is proud to be a specialist in providing 30×30 aluminum profiles, earning significant trust from our customers. Furthermore, when you choose to purchase 30×30 aluminum profiles from Stavian, you can expect the following commitments:
Supplying high-quality, durable, uniform-colored, and robust 30×30 aluminum profiles at competitive prices.
Quick and detailed price quotations for 30×30 aluminum profiles.
Providing 30×30 aluminum profiles with a fast and efficient delivery service along with a warranty policy.
Offering expert advice to help you choose the right 30×30 aluminum profiles, providing solutions tailored to your specific needs, and assisting with installation under various conditions.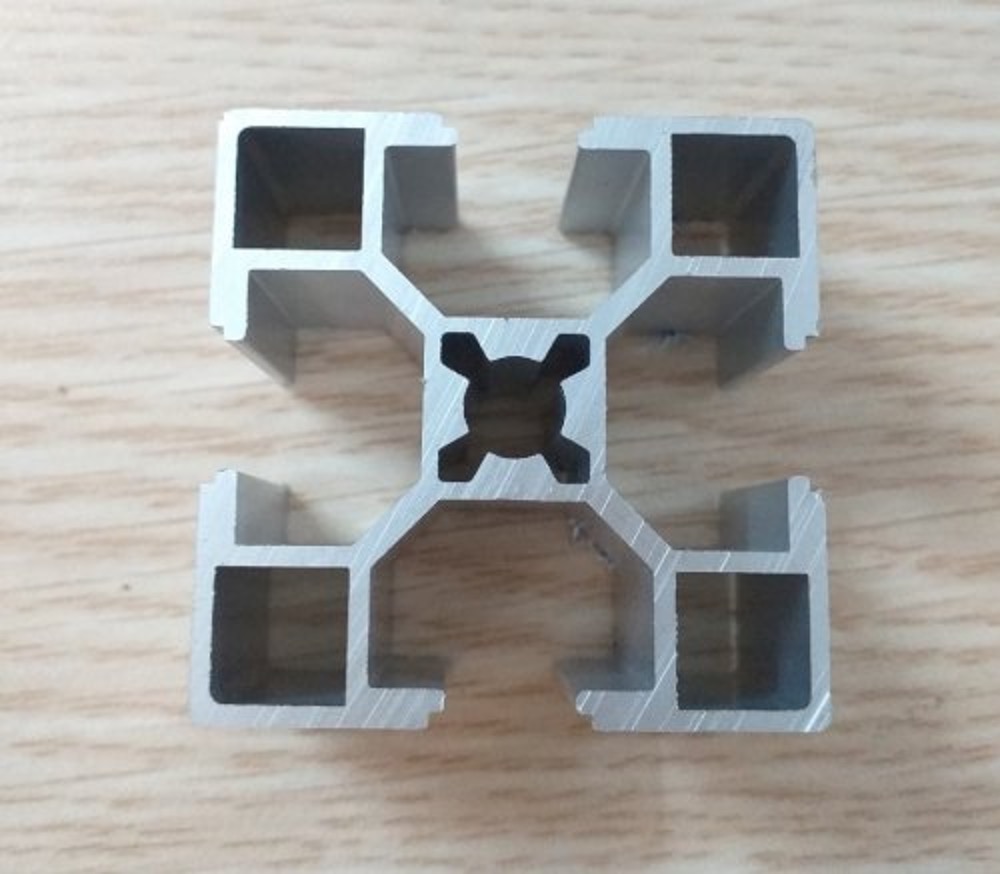 Conclusion
The above are detailed insights into 30×30 aluminum profiles for your reference. If you're looking to purchase high-quality products at a competitive price, Stavian is pleased to accompany you. For detailed price quotations and consultations, please feel free to contact us through the following means: