20×40 aluminum profile is a type of material with a T-slot structure of 20mm by the metric system, measuring 20x40mm with six open T-slots. To have a better understanding of this product, from its characteristics, technical specifications, features to the pricing, the following content will provide a detailed analysis.
Learn more: What is aluminum profile?
What is 20×40 aluminum profile?
Aluminum profile 20×40 is a product made from aluminum material that undergoes the extrusion process, shaping the aluminum billet according to the mold with a height of 20mm and a width of 40mm. The standard length of each aluminum bar is typically 6m.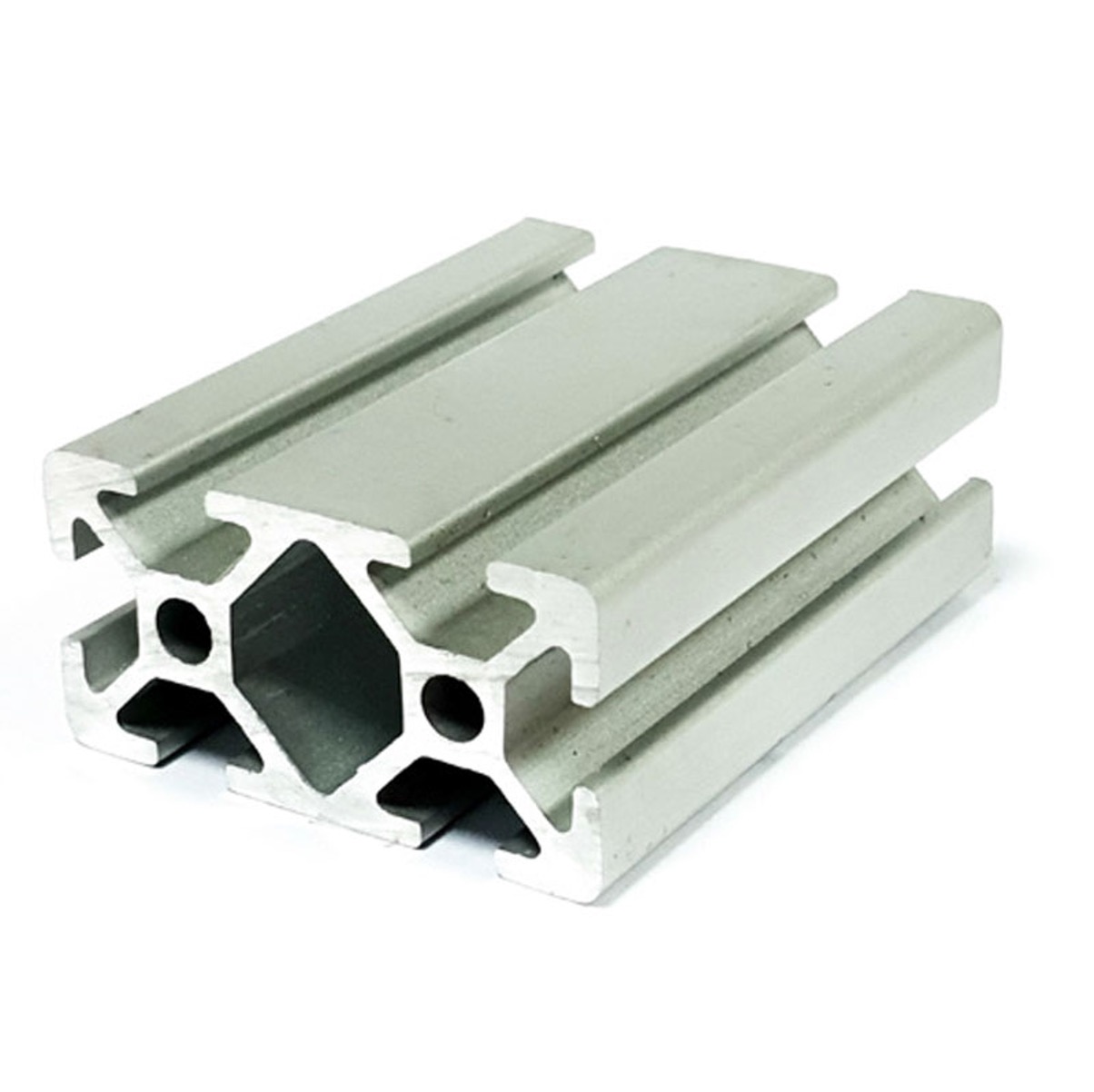 Technical specifications of 20×40 aluminum profiles
The 20×40 aluminum profile is made from the main material, aluminum 6063-T5, with an anodized finish.
Here is a summary of the technical statistics for the 20×40 aluminum profile:
| | |
| --- | --- |
| Profile | 20×40 |
| Material (nguyên liệu) | Aluminium (nhôm)-6063-T5 |
| Weight (Trọng lượng) | 0.767 kg/m |
| Length (Chiều dài) | 6.02 m |
| Area | 307.6 mm2 |
| Ix | 5.12×104mm4 |
| Iy | 1.36×104mm4 |
| Zx | 2.56×103mm3 |
| Zy | 1.36×103mm3 |
| Size of 2-axis holes | ø 4 |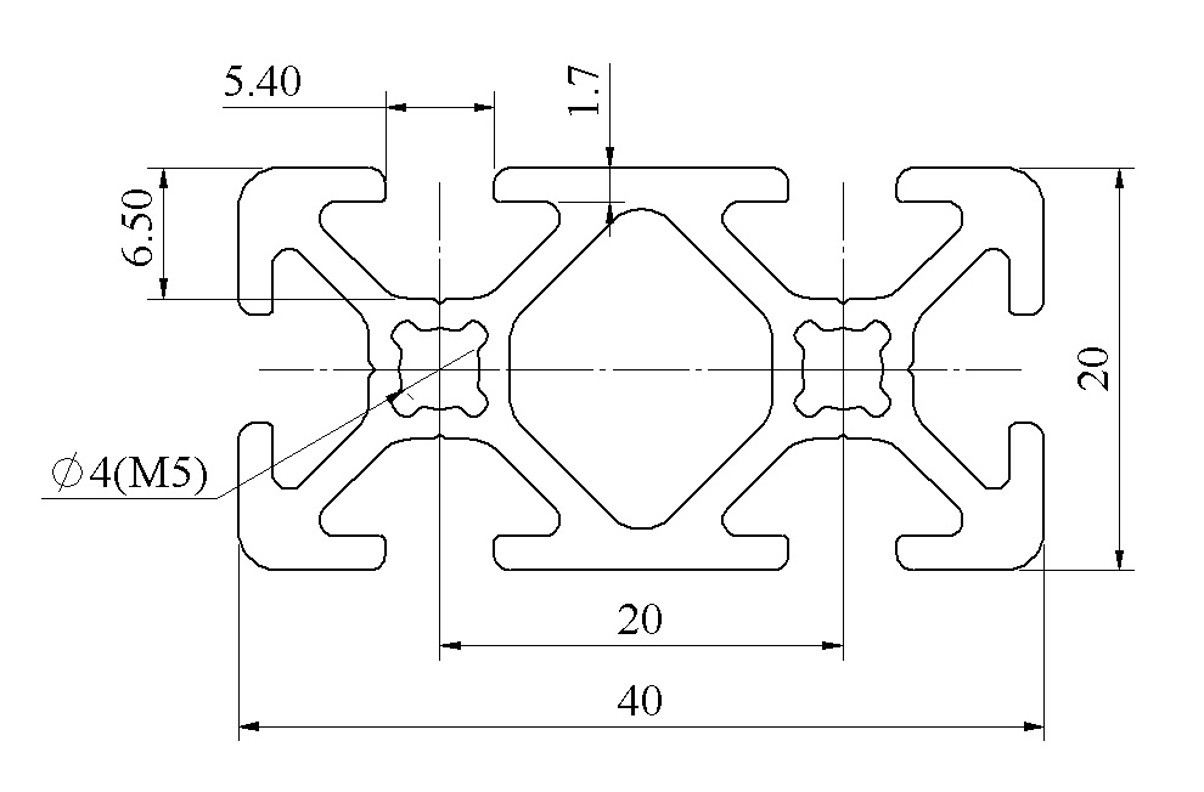 Features of 20×40 aluminum profile
It has excellent anti-static properties.
The aluminum profile frame is made from extruded aluminum, with a bright anodized surface finish, scratch resistance, and increased load-bearing capacity.
High durability, produced through the extrusion method, using the primary material of aluminum A6063-T5, possessing high purity, enhancing the industrial aluminum profile's durability.
The aluminum profile frame has a relatively lightweight, making it convenient for assembly, disassembly, and easy transportation.
High flexibility in assembly when the aluminum profile frame is commonly combined with various aluminum profile accessories, such as sliding blocks and angle connectors, providing high flexibility and allowing for multiple reuse.
Learn more

30×30 Aluminum Profile: Features and Detailed Pricing

40×80 Aluminum Profile: Specifications and Latest Quotation

40×40 Aluminum Profile: What Is It? Price and Technical Specifications
Accessories for 20×40 aluminum profile 20×40 include:
Stainless steel screws 304, M5 screws, stainless steel screws 204.
90-degree angle brackets, multi-angle brackets, 135-degree angle brackets, 45-degree angle brackets.
Aluminum end caps compatible with various aluminum sizes such as 4040, 4080, 2020, 2040, 8080.
Sealing gaskets for T-slot nuts, silver rubber seals, black rubber seals.
T-connectors, L-connectors, cross connectors.
Load-bearing bolts, aluminum ball bolts, roller bolts, aluminum leaf bolts, roller leaf bolts, standard roller bolts.
Recessed grooves, cast aluminum grooves, square angle grooves, heavy-duty grooves 2020, load-bearing grooves.
Adjustable feet cups, aluminum bar bases, aluminum foot flanges.
Wheels, rubber wheels with and without locks.
Base feet, swivel base feet, rubber base feet.
Mounting blocks for mica.
Along with some similar products such as aluminum profile 20×20, aluminum profile 25×50, aluminum profile 20×60, aluminum profile 40×40, aluminum profile 30×30, square aluminum profile 40×80, aluminum 30×60, aluminum 80×80.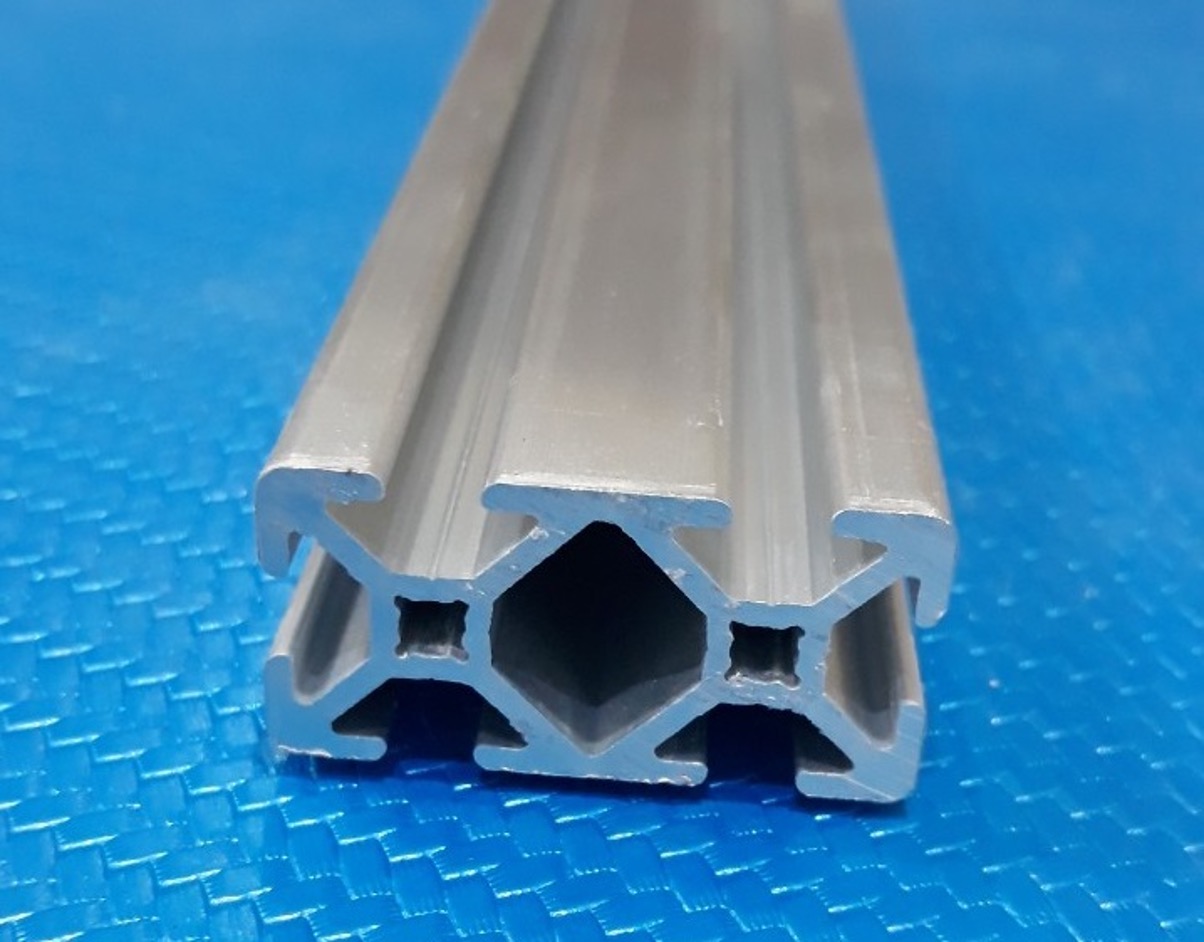 Characteristics and applications of 20×40 Aluminum Profile
20×40 aluminum profile is constructed with basic features of a 20mm T-slot with six open T-slots, commonly used in typical industries such as workstation construction, cleanroom construction, shelf construction,…
Characteristics of 20×40 Aluminum Profile
Aluminum profile 20×40 possesses superior features compared to other aluminum profile lines through the following advantages:
Made from pure aluminum combined with an anodized finish, making the aluminum surface shiny, increasing aesthetics, and enhancing pressure resistance while reducing phenomena such as cracking or warping.
The surface is coated with a layer of white silver anodized, making the product highly aesthetic, while increasing resistance to oxidation and the ability to withstand adverse effects from the external environment. Additionally, anti-static properties are always ensured to enhance safety when using the product.
The product is easy to assemble and disassemble, quick installation and removal help minimize time and costs. In particular, during installation, workers do not need to use welding joints, thereby improving aesthetic appeal.
Furthermore, here are some other characteristics of the 20×40 aluminum profile:
The 20×40 aluminum profile has a T-slot structure of 20mm and six open T-slots.
Compatible with all types of bolts and accessories in the 20 series.
The product is designed with simplicity to be suitable for all assembly support accessories, making it more convenient for workers to use.
Lightweight for easier transportation.
It is an excellent product for protecting machines, workbench edges, control panel hangers, speaker boxes, screens, 3D CNC frames, 3D printers, or any product or equipment requiring delicacy and aesthetic appearance.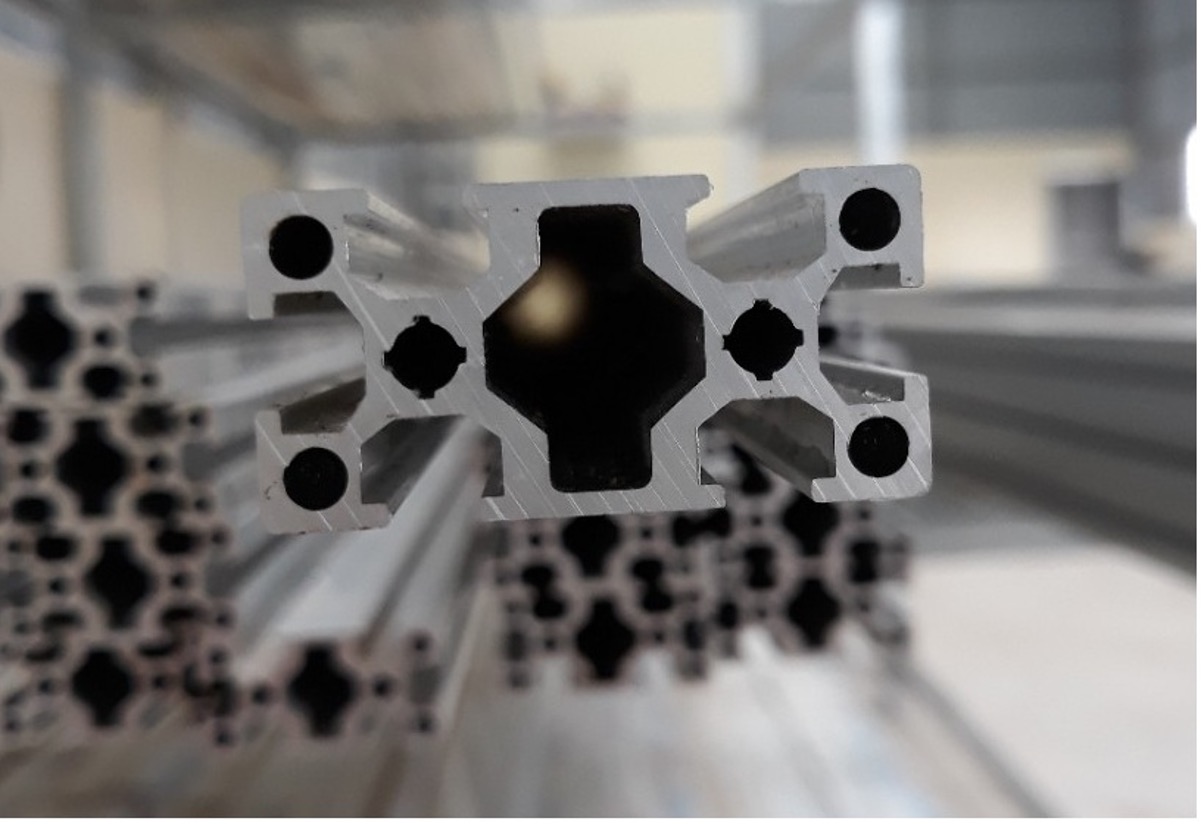 Applications of 20×40 aluminum profile 
20×40 aluminum profile is widely used in various fields, including:
Industrial Manufacturing: Assembly of automated equipment, machine frames, electronic devices, or household appliances.

Processing Industry: Assembly of seafood conveyor belts or applications in agriculture.

Education and Healthcare: Assembly of research rooms, laboratory shelves, etc.

Construction Industry: Assembly of prefabricated houses, cold storage, clean rooms, interior doors, etc.
Read more: 20×20 aluminum profile pricing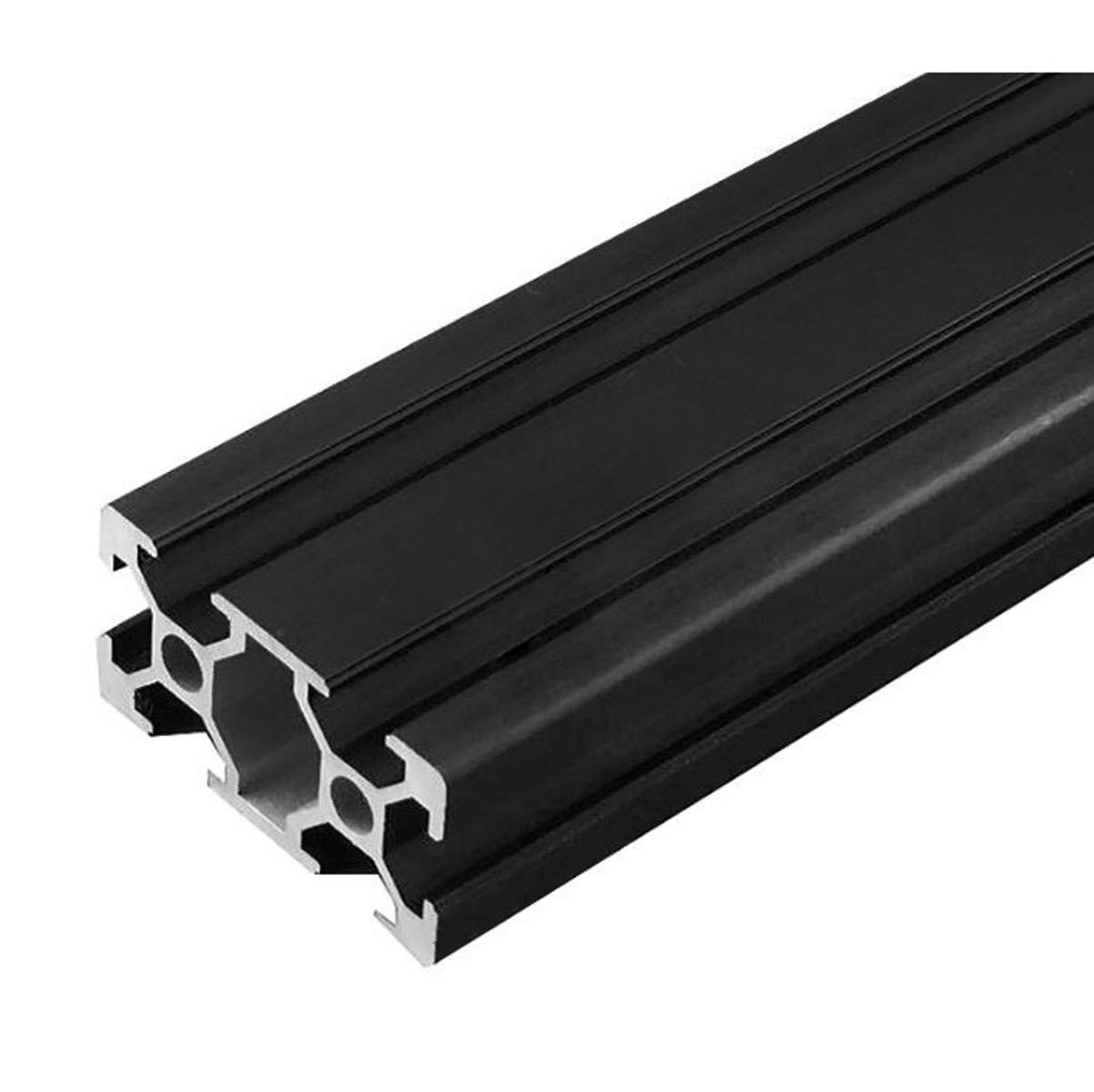 What is the price of 20×40 aluminum profile?
On the market, the price of aluminum profile 20×40 is not fixed and may vary depending on the distributor, location, or product quality. Therefore, the price will differ based on where you choose to buy the product.
According to current market surveys, the price of the 20×40 aluminum profile typically ranges from 90,000 to 95,000 VND per meter. Therefore, if you want to know the exact price of this product, you can contact Stavian to get the most accurate information.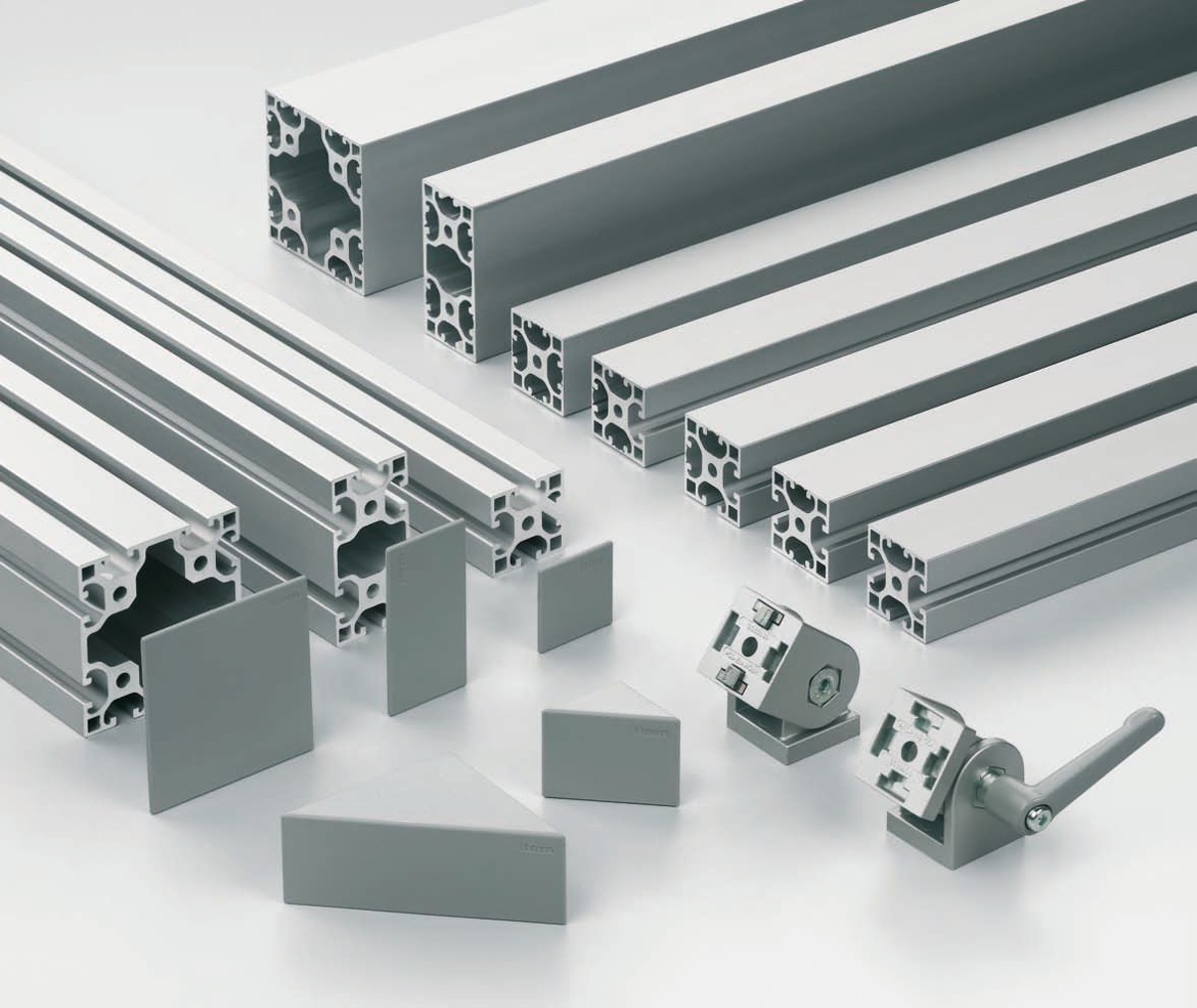 Where to buy quality 20×40 aluminum profile at a good price?
If you're wondering where to buy the best quality aluminum profile 20×40 at a reasonable price, you should consider the reputable brand Stavian. Stavian Vietnam is highly regarded as a leading and trustworthy supplier, specializing in providing high-quality aluminum profile accessories at the most competitive prices on the market.
All our products undergo rigorous quality checks, ensuring high durability. Therefore, all items we supply to the market are guaranteed to be of high quality, coupled with favorable pricing and shipping policies to provide the best experience for everyone.
In addition to offering a variety of aluminum profile accessories, we also provide other product lines such as hand trucks, adjustable feet, industrial wheels, workbenches, etc.
For aluminum profile products, we always have a diverse range of models and sizes to meet various customer needs for different purposes. Our policies at Stavian are transparent, so customers can completely trust and feel confident when purchasing from us.
Conclusion
Aluminum profile 20×40 is a standout product at Stavian. Customers interested in purchasing can contact us through the following information for quick and supportive consultation and ordering.