With the advantages of aluminum material, U-shaped aluminum profiles contribute to increasing the safety level of both interior and exterior products. Moreover, they find versatile applications across various industries. To help users understand the characteristics, features, and applications of this material, the following content will provide a detailed analysis.
See more: What is aluminum profile?
What is U-shaped aluminum profile? Detailed structural characteristics
U-shaped aluminum is constructed from robust aluminum profiles, produced through standard European processes, resulting in a variety of products from different brands and segments, such as U-shaped bars from YNG HUA, Dai Tan, Fuji, and others.
Beyond providing a structurally sound aluminum framework, U-shaped aluminum is increasingly favored due to its diverse sizes and a wide range of colors, making it easier for users to combine with other materials during construction.
Structure:
U-shaped cross-section.

Constructed from 100% high-quality aluminum material.

Robust structure.

Surface treatment according to European standards.
Various painting technologies, such as wood grain paint, electrostatic paint, electroplating.
Diverse designs suitable for different architectural styles.
Durable paint colors, ensuring long-lasting use.
Ultra-light structure, minimizing the weight of structures.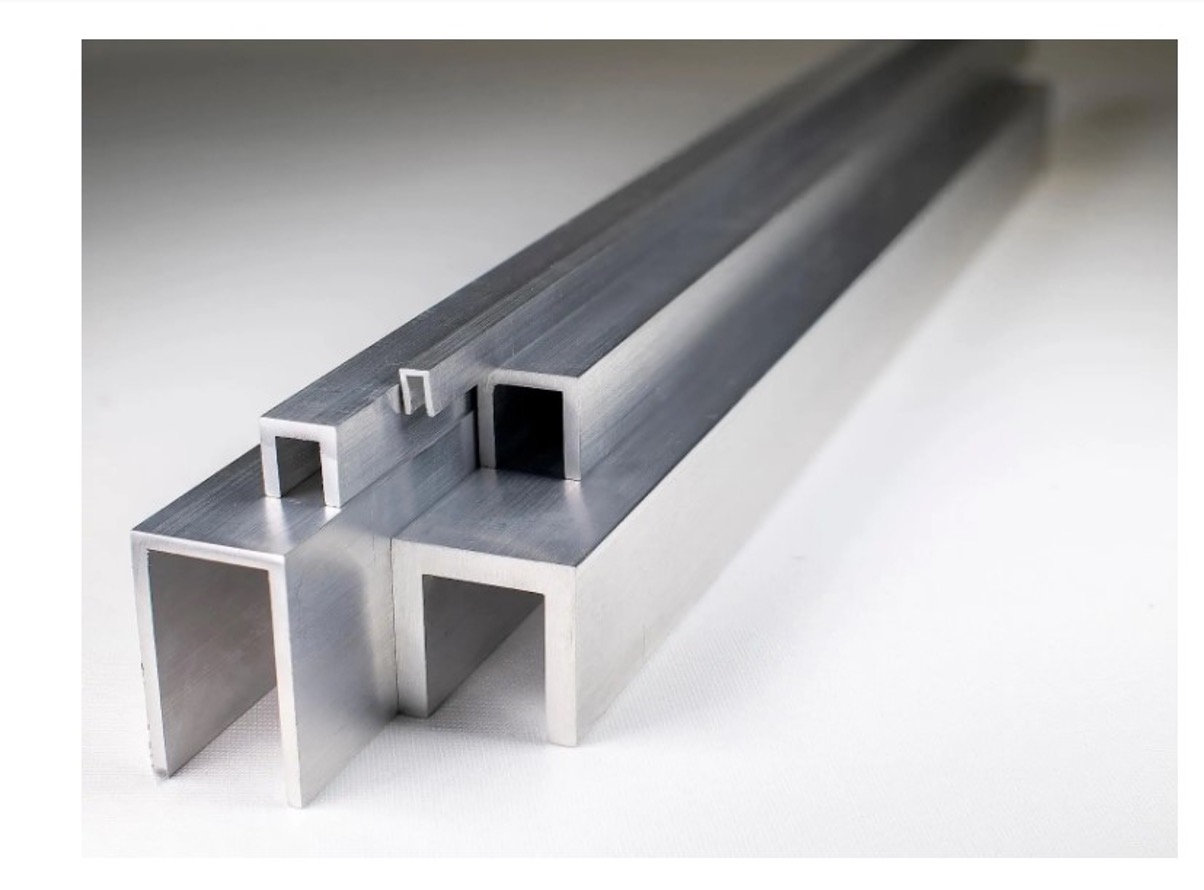 Distinguished advantages of U-shaped aluminum profiles
As one of the commonly used materials, U-shaped aluminum profiles are highly appreciated for their numerous outstanding advantages, including:
Diversity in designs
With attached end caps, U-shaped aluminum profiles allow for easy combination with existing structures. They also enable users to alter the external structure of their homes, creating a new appearance. People can use them to assemble shelves in various shapes and sizes according to their preferences.
High load-bearing capacity
U-shaped aluminum profiles exhibit a high load-bearing capacity, supporting up to 100kg per meter. This capability allows users to install multiple LED strips simultaneously without worrying about deformation or sagging, common issues with lower-quality aluminum profiles.
High durability
U-shaped aluminum profiles are made from the highest quality 6063T5 aluminum alloys. They undergo a process of cold bending and polishing on both sides, enhancing their strength significantly. These profiles resist corrosion, rust, and fading, even when exposed to harsh outdoor conditions, maintaining their bright appearance over time. The consistent brightness ensures aesthetic appeal and style.
Đọc thêm

What is LED Aluminum Profile? Characteristics, Composition, Quotation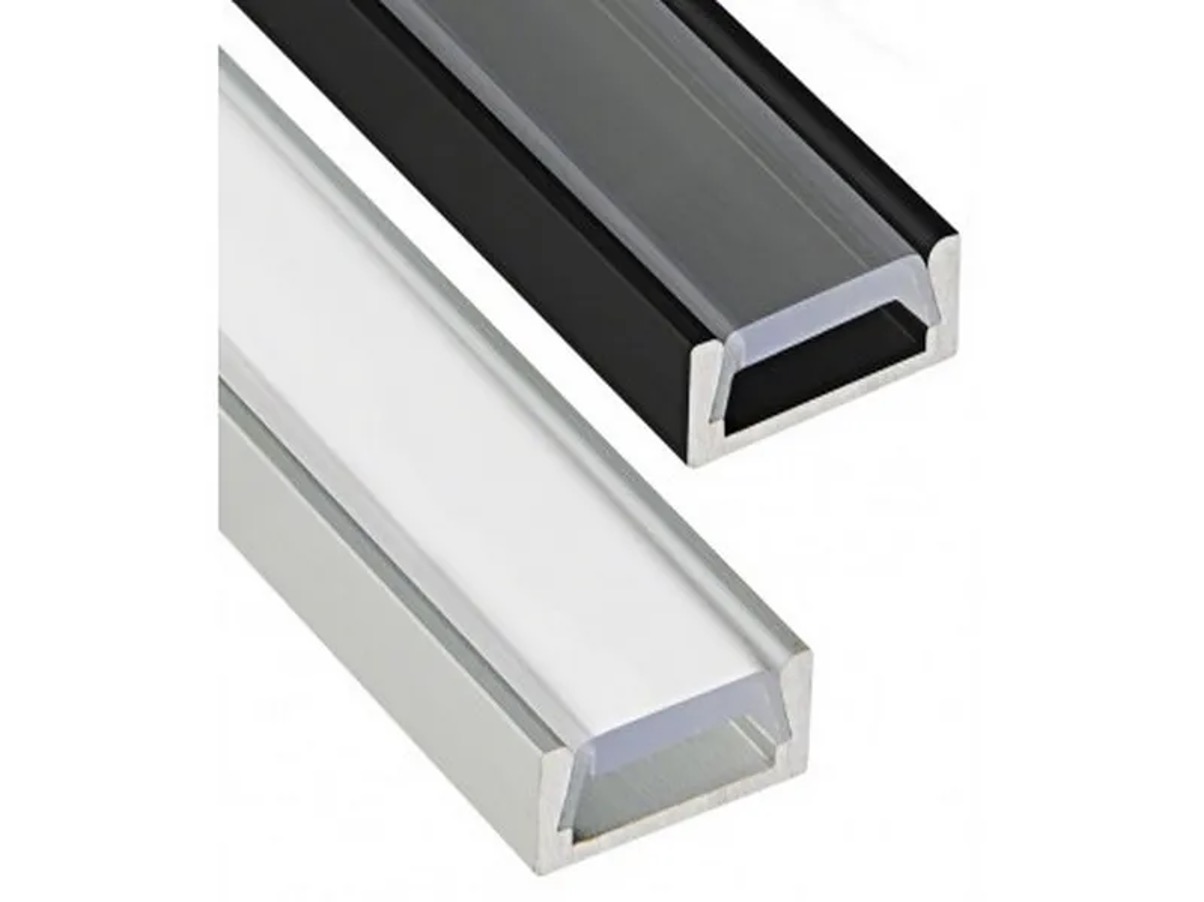 Easy to clean
The smooth surface of U-shaped aluminum profiles makes them convenient to clean with water or cleaning agents, increasing their longevity and resistance to wear and tear. These aluminum profiles are also easy to assemble, providing convenience and durability.
Safety in use
U-shaped aluminum profiles undergo fire resistance testing from the South China Standards Inspection Center, ensuring absolute safety for users. They are an excellent alternative to PVC pipes, which can be hazardous when exposed to high temperatures for a certain period, especially when installed outdoors under direct sunlight.
Corrosion resistance
Aluminum alloys provide excellent corrosion resistance, making U-shaped aluminum profiles ideal for outdoor use in humid or salty conditions. They are particularly suitable for coastal areas where rain is frequent.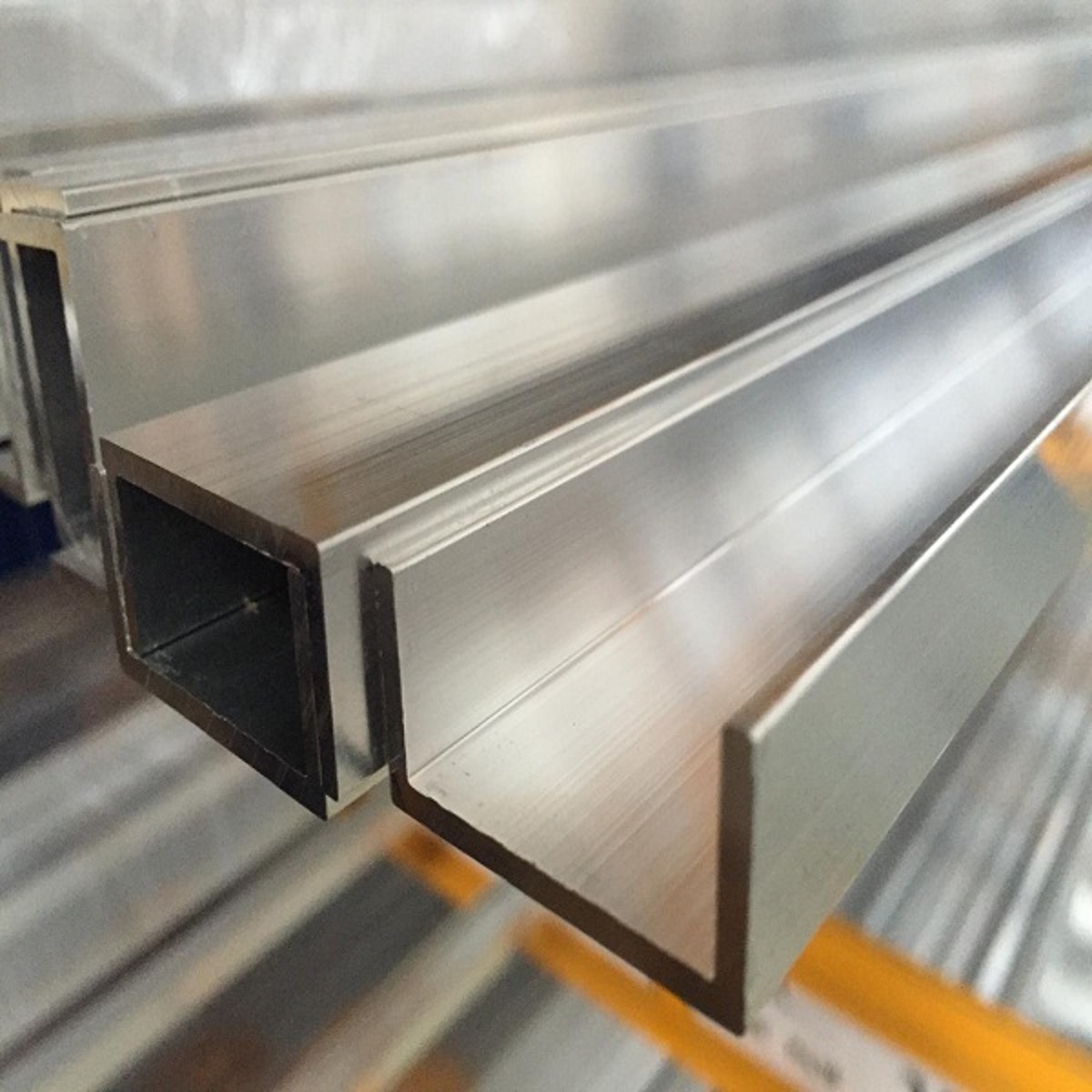 High aesthetic value
Premium-quality U-shaped aluminum profiles enhance corrosion resistance, durability, and rust prevention. They are easy to clean, maintaining a new appearance for many years of use. This helps improve the lifespan of LED products, preventing the infiltration of harmful substances into the air inside the house and ensuring safety when used near water sources.
High color durability
U-shaped aluminum profiles undergo anodizing, resulting in a high-quality coating that maximizes protection. This coating enhances corrosion and rust resistance when used in coastal areas.
Additionally, with excellent heat dissipation properties, a sleek black color, and a glossy finish, these profiles create a visually appealing impression.
Learn more: The most accurate method for installing aluminum profile LED lights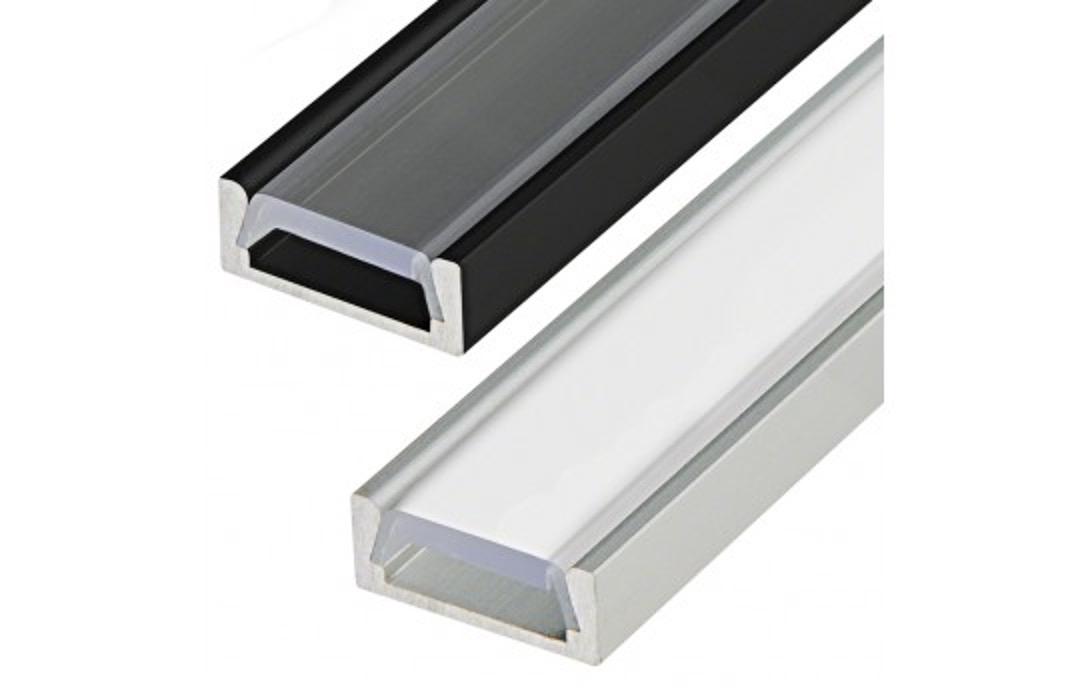 Various common applications of U-shaped aluminum profiles
Thanks to their outstanding advantages, U-shaped aluminum profiles find applications in various areas, such as:
U-shaped aluminum profiles used for floating wardrobe cabinets
The greatest advantage of these U-shaped aluminum profiles lies in their easy disassembly and installation onto existing beams without drilling holes on the surface.
This ease allows for the attachment of LED lighting devices on walls or ceilings. The top-quality alloy present in these profiles ensures extremely high durability and prevents fading over time.
Therefore, selecting these U-shaped aluminum profiles can facilitate beautiful designs in preferred locations like pools, balconies, verandas, transforming living spaces differently from conventional designs when combined with accompanying LED lights.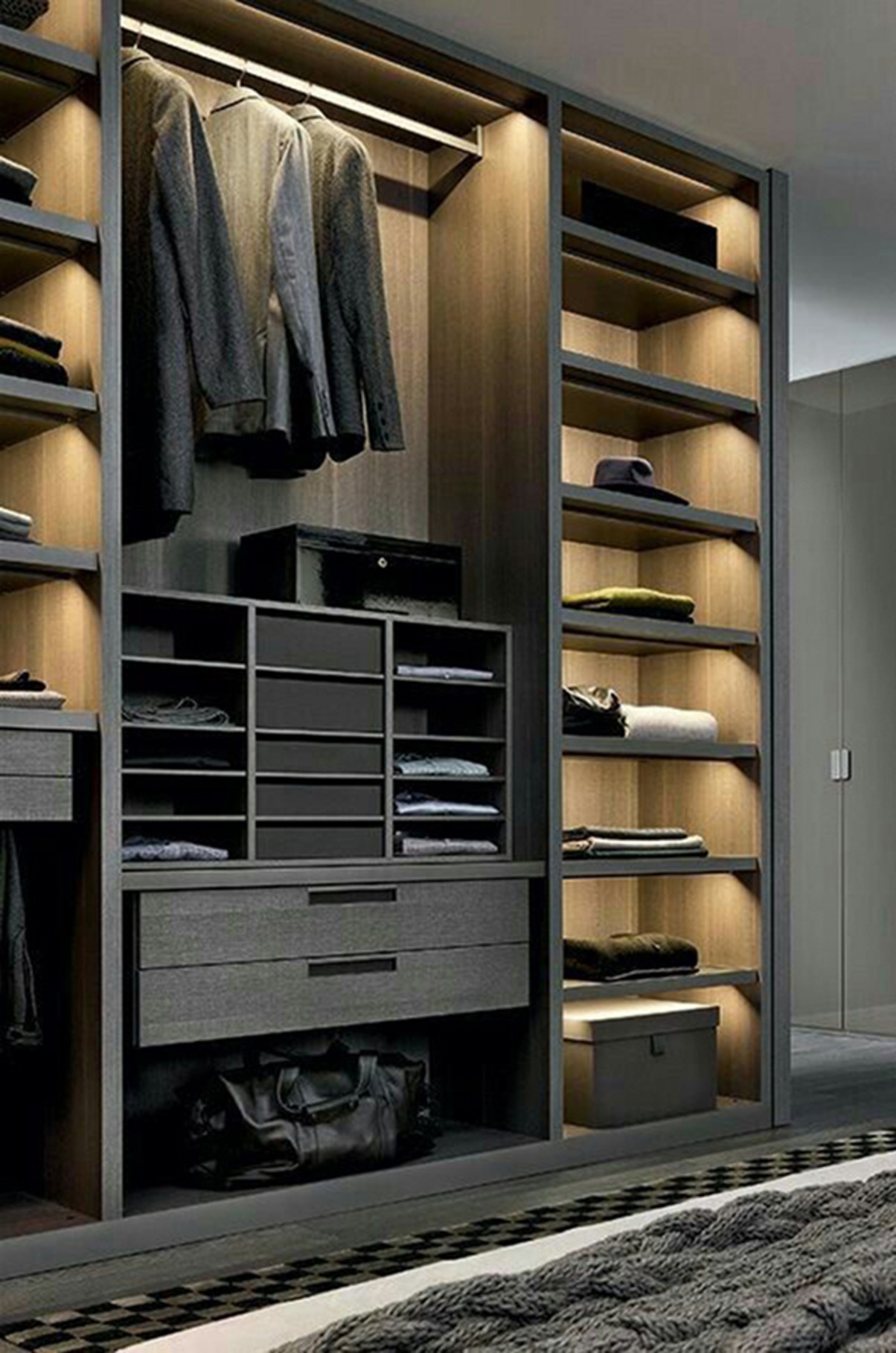 Wall-recessed U-shaped aluminum profiles for kitchen cabinets
These U-shaped aluminum profiles can be utilized to create wall-recessed cabinets in your kitchen area or various other areas in the house, effectively increasing storage space.
Simply remove all low-quality items and replace them with lightweight yet sturdy U-shaped aluminum profiles, ensuring safety. Alternatively, you can also combine them with additional lighting devices like LED lights to enhance their appeal.
Decorating staircase walls
The staircase area appears more dazzling and impressive when using these U-shaped aluminum profiles in combination with LED lighting devices. These profiles can be easily installed in areas you find suitable, making the space look enchanting within your living area.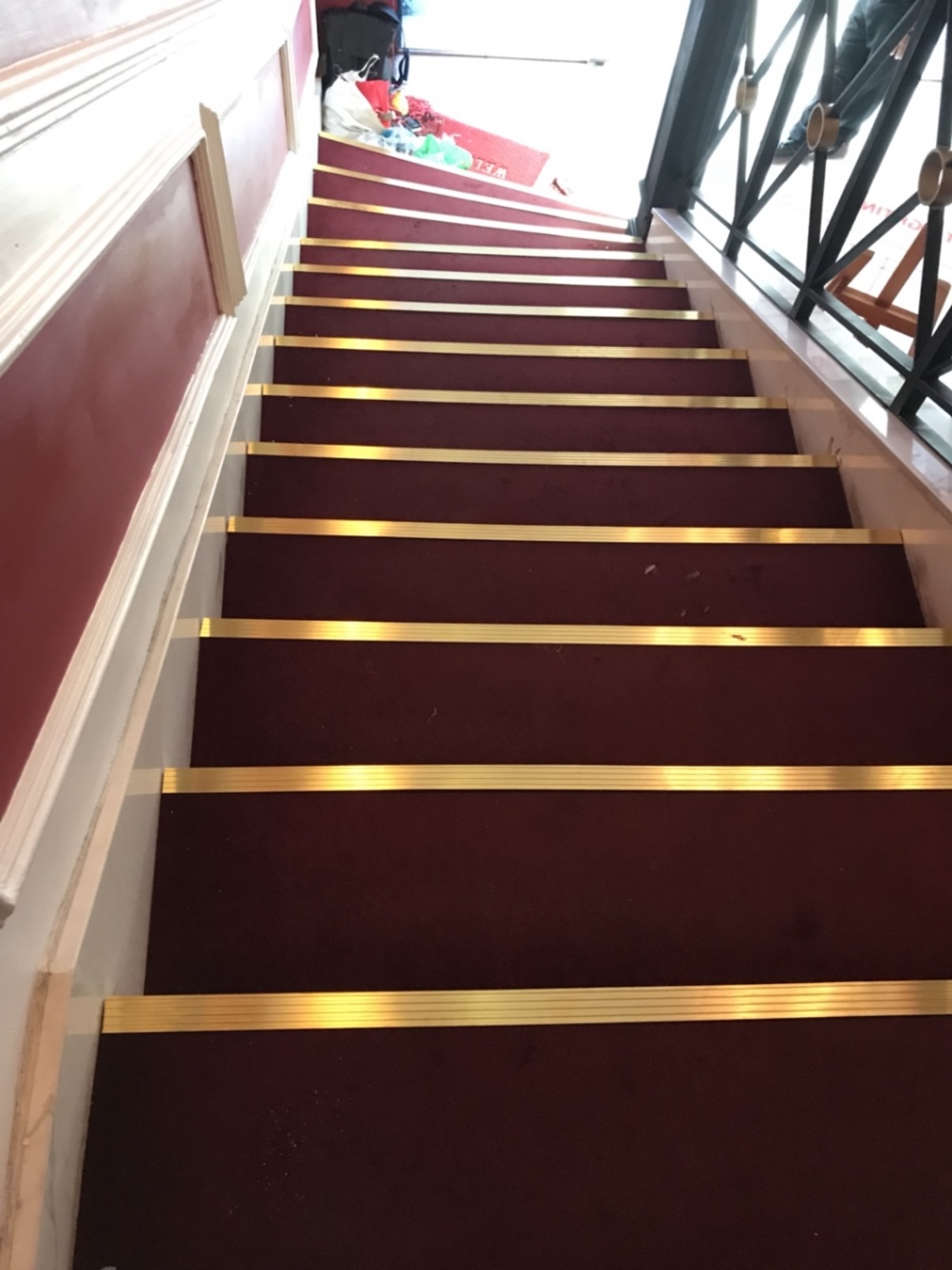 U-shaped aluminum profiles for ceiling decoration
The exceptional heat dissipation property of these U-shaped aluminum profiles makes them an excellent choice for outdoor decorations while significantly reducing operational costs.
Their function aids in organizing spaces more neatly compared to using conventional materials.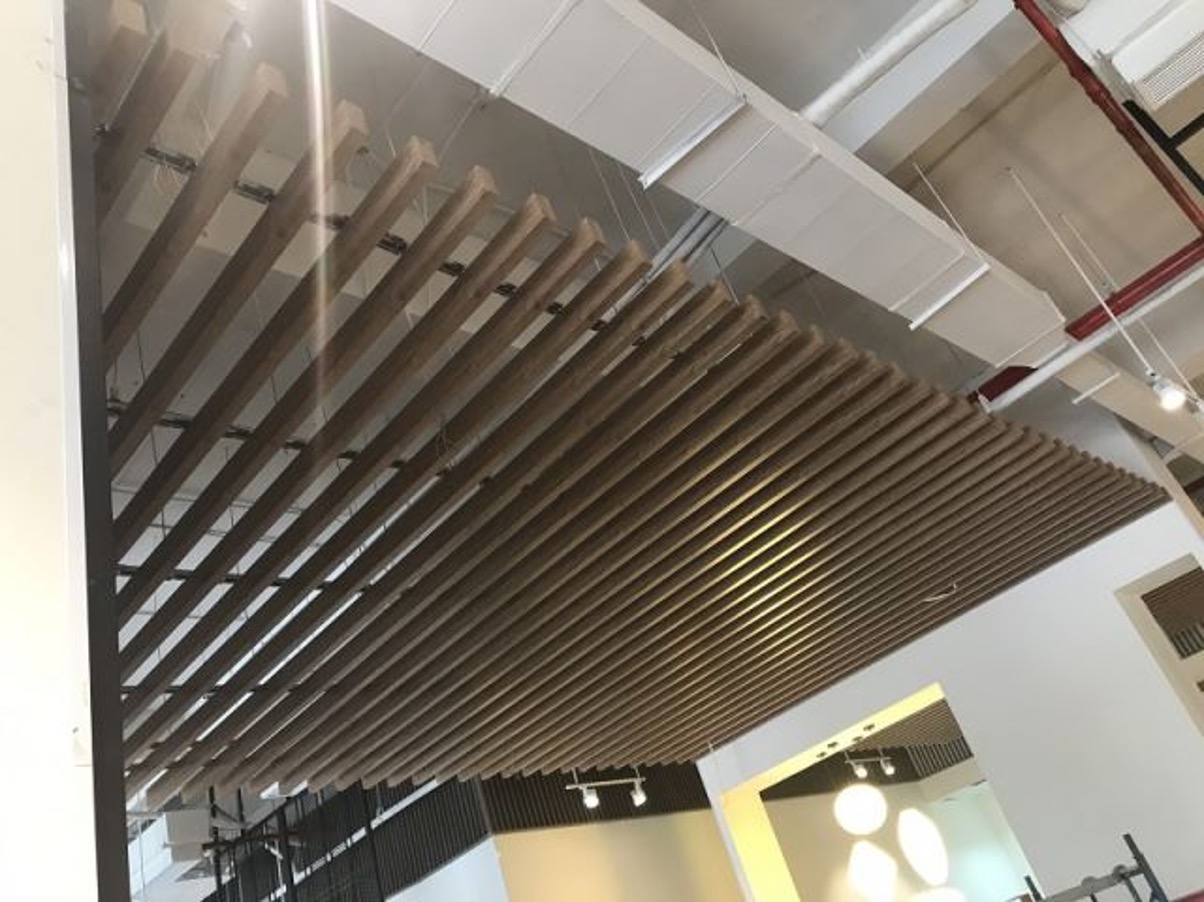 Creating signage and advertising boards
When discussing the application of U-shaped aluminum profiles, their role in creating advertising signs and boards cannot be overlooked.
Aside from ensuring solidity and durability due to their interlocking fins and connections, these U-shaped aluminum profiles make advertising boards and signs much more prominent and appealing.
See other:

Detailed guide to Making LED Matrix Aluminum

40×40 Aluminum Profile: What Is It? Price and Technical Specifications
Making aluminum glass partitions
This is considered the most common application of U-shaped aluminum profiles. They are often used to create aluminum glass partitions in the space of homes or offices, thanks to the sturdy reinforcement of aluminum clips.
With an elegant design and a variety of colors, these partitions become more prominent in the overall interior space of your home.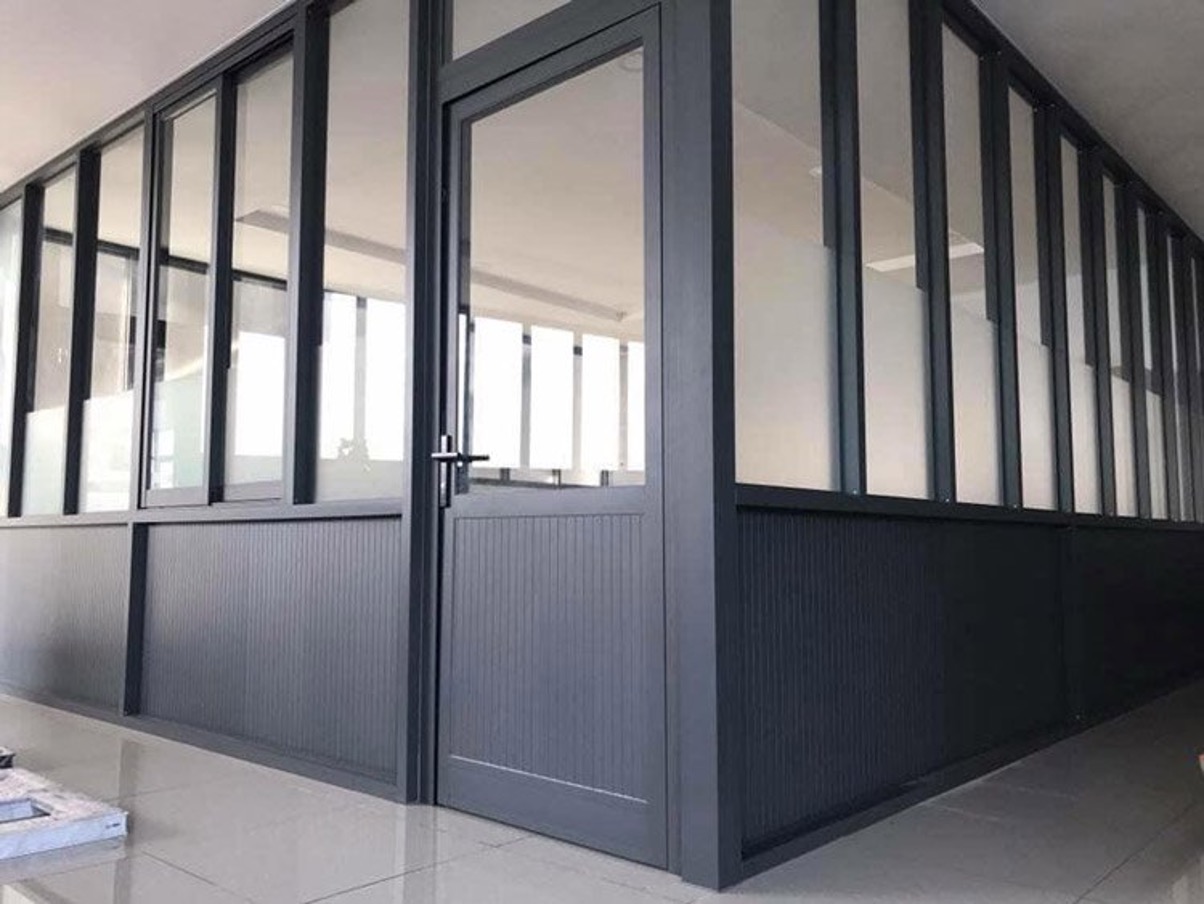 Household items and decoration
When talking about the application of U-shaped aluminum profiles, we cannot overlook their role in producing household items and decorations. Because they possess characteristics such as high aesthetics, material protection, and sturdy reinforcement, they exude an elegant and modern beauty for your living space.
See other: Aluminum Profile Sliders: Characteristics, Applications, and Latest Price List
Stavian – Reliable address to purchase quality U-shaped aluminum profiles
The U-shaped aluminum profiles from Stavian are suitable for creating perfect LED lighting screens, whether indoors, outdoors by the pool, on the balcony, or in verandas.
These U-shaped aluminum profiles have an extremely lightweight but sturdy construction, making us feel safer when installing LED lighting products without worrying about any damage.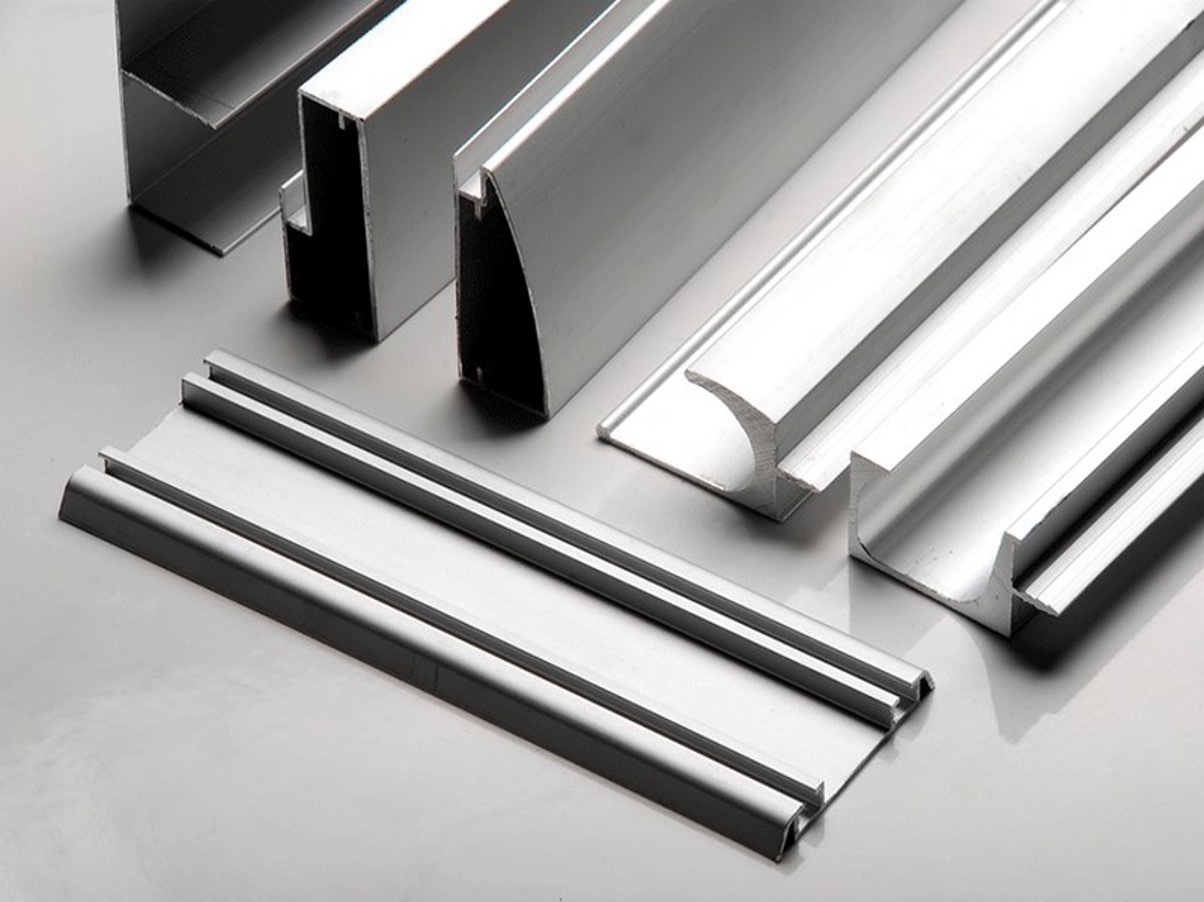 Stavian always brings U-shaped aluminum profiles to the market in various colors, meeting the needs of each individual.
Our products undergo a meticulous review process, ensuring that the goods delivered to consumers are of the highest quality. Therefore, you can completely trust when choosing to purchase U-shaped aluminum profiles at Stavian.
For detailed advice and price quotes on U-shaped aluminum profiles, customers can contact Stavian through the following information: