Have you ever wondered about the correct term for those colorful and sparkling illuminated advertising signs? In fact, they are accurately called LED matrix aluminum frames. To help everyone understand more about this product, let's explore the details in the article below.
General overview of LED matrix aluminum frames
Basically, aluminum frames are a very familiar material often used to create common products around us. Therefore, designers are starting to be creative in applying aluminum bars to serve as LED screens.
Aluminum extrusion profiles are devices that need to meet metal processing standards to maximize their physical properties. LED matrix aluminum frame products are often aesthetically pleasing, convenient in design, and can create impressive styles to bring a magical beauty to your living space.
Did you know: 35+ LED aluminum profile sizes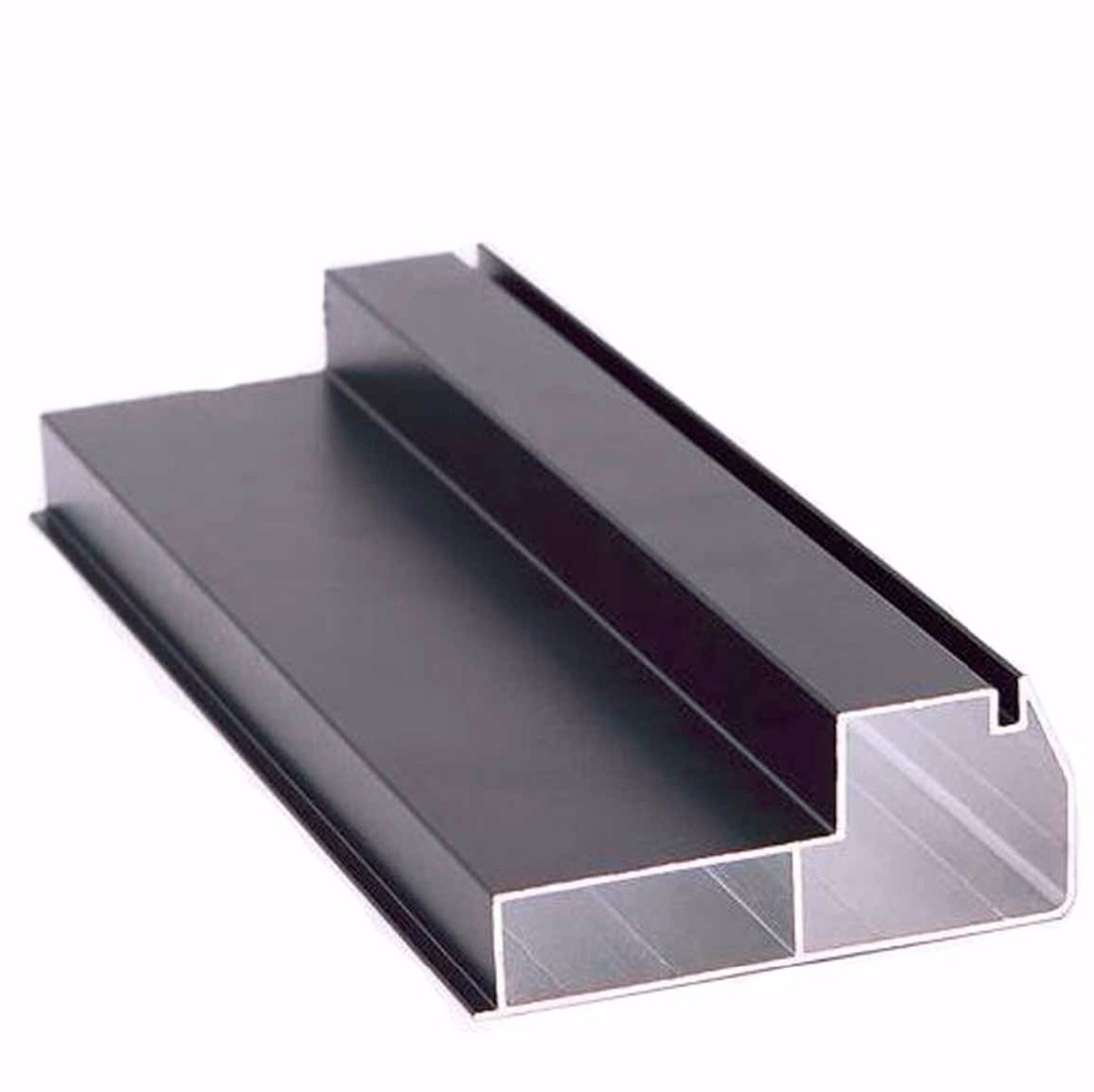 Advantages of LED matrix aluminum frames
Aluminum extrusion frames used for advertising signs and LED displays offer several outstanding advantages, including:
High Load-Bearing Capacity: Aluminum extrusion frames for LED lights are manufactured based on international standards before being delivered as finished products. This ensures consistent quality and superior load-bearing capacity compared to conventional aluminum types. These frames are resistant to warping, rusting, and oxidation. Furthermore, they meet suitable standards for the Vietnamese climate and environment.
Lightweight Construction: Aluminum is inherently lightweight. However, due to its high strength, extruded aluminum frames are designed with hollow sections and aluminum ribs to effectively reduce the load.
Aesthetic Appeal: LED matrix aluminum frames are known for their elegance, durability, and polished appearance.
Non-Combustible: Unlike plastic materials that can melt when exposed to high temperatures, aluminum does not burn and does not produce harmful emissions.
Environmental Friendliness: Aluminum is notable for its ability to be reused multiple times without losing its inherent properties. Therefore, products made from this material are highly regarded for their environmental protection capabilities.
Learn more: Advantages of 20×20 aluminum profiles
Applications of LED matrix aluminum frames
LED matrix aluminum frames offer various benefits to users and find applications in the following areas:
Advertising Signage: Traditional advertising signs can display only a single line of information. In contrast, LED matrix aluminum frames offer versatile designs that can showcase a wide range of styles and provide a more engaging experience. Images displayed on LED matrix screens can continuously change, creating a fresh and captivating visual appeal, surpassing the capabilities of conventional signs.
Dynamic Content Updates: LED matrix frames allow for easy customization of advertising content. Users can change images, text, or colors at will without incurring additional costs, unlike traditional signage.

Guide on making an LED matrix frame
Aluminum extrusion LED matrix frames are becoming increasingly popular due to their versatile and diverse applications. They have the capability to create eye-catching focal points that capture the viewer's attention.
LED matrix display boards offer various options, including single-color LED matrix, tri-color LED matrix, or full-color LED matrix. To create professional LED matrix signs, it's essential to know how to make the LED matrix frame. Here's a step-by-step guide:
Determine the LED matrix frame size
To create an aluminum frame for your LED matrix, the first step is to accurately determine the required frame dimensions.

For common frame types
Depending on the intended use, people will need to calculate and install the LED matrix frame to fit the required size. Typically, the LED display boards available in the market use P10 LED matrix modules. Among these, there are four common types: P10 single-color, P10 tri-color, P10 dual-color, and P10 full-color modules, or it can also be P5 full-color LED matrix modules.
Most of these module boards have a fixed frame size of 32cm x 16cm. Afterward, we proceed to assemble the LED boards together to create a complete LED panel with the desired dimensions.
Most LED boards are oriented horizontally, but in some cases, when users want to arrange the LED boards vertically, they need to place the LED boards vertically to calculate and assemble them similarly to the horizontal orientation.
Regarding common LED module boards, they typically have the same fixed dimensions. Therefore, if you want to create a panel with custom dimensions, you will need to create a frame of the desired size and then assemble LED boards of the same size to fill the space.
For specialized aluminum LED matrix frames
Specialized aluminum LED matrix frames tend to have a slightly higher cost compared to the common ones made of iron. However, they offer superior effectiveness and much better aesthetics.
Typically, when designing frames for aluminum LED matrix boards, they also use panels with fixed dimensions of 32cm x 16cm. Therefore, the process of calculating the appropriate size is similar to calculating the dimensions for common types today. This is why the fabrication process to create the frame will bring a unique and distinctive touch.
Learn more: The most accurate method for installing aluminum profile LED lights
Welding aluminum LED matrix frames is an optimal solution because it ensures sturdiness while also providing excellent cost savings. Typical LED signs are usually designed using 2x2cm iron boxes. However, for larger LED signs, aluminum frames are used to assemble them or large-sized aluminum profiles are employed.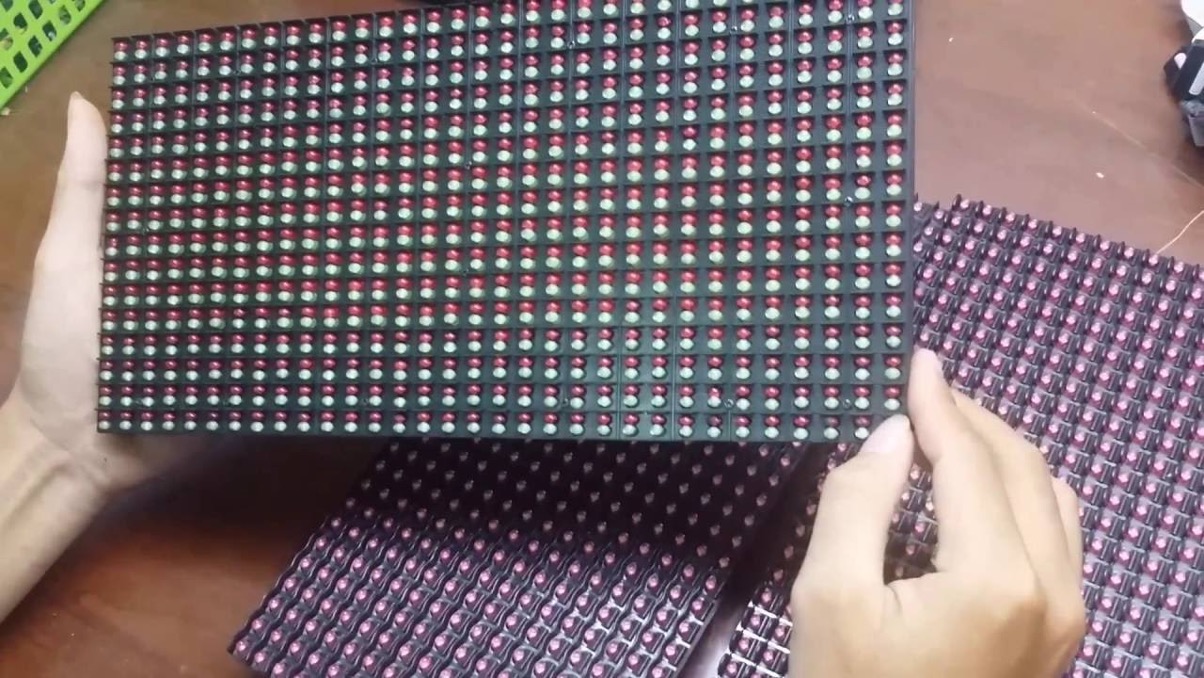 The aluminum support bars behind the modules are typically welded right in the middle of the connection between two modules. As for the LED modules using magnetic screws to attach to the connecting bar, this creates a strong, secure, and durable connection.
Furthermore, using inner tubes also makes disassembly, repair, or maintenance much more convenient compared to using conventional screws. People can quickly remove the front panel of the LED board for immediate repairs without having to take down the entire LED board.
The aluminum frame for LED matrix is usually 2cm wide to fit snugly with the module's thickness when attaching the magnetic screws. This enhances the aesthetics of the setup. The outdoor modules are highly waterproof, and additional aluminum is added to the surfaces to further improve the product's waterproof capabilities.
Learn more: What is a pre-engineered building?
Where to buy reliable aluminum LED matrix frames?
Stavian Industrial Metal is a leading importer specializing in high-quality aluminum LED matrix frames and aluminum profiles. It has earned significant trust from users nationwide. The prices offered in the market are also much more competitive compared to other places.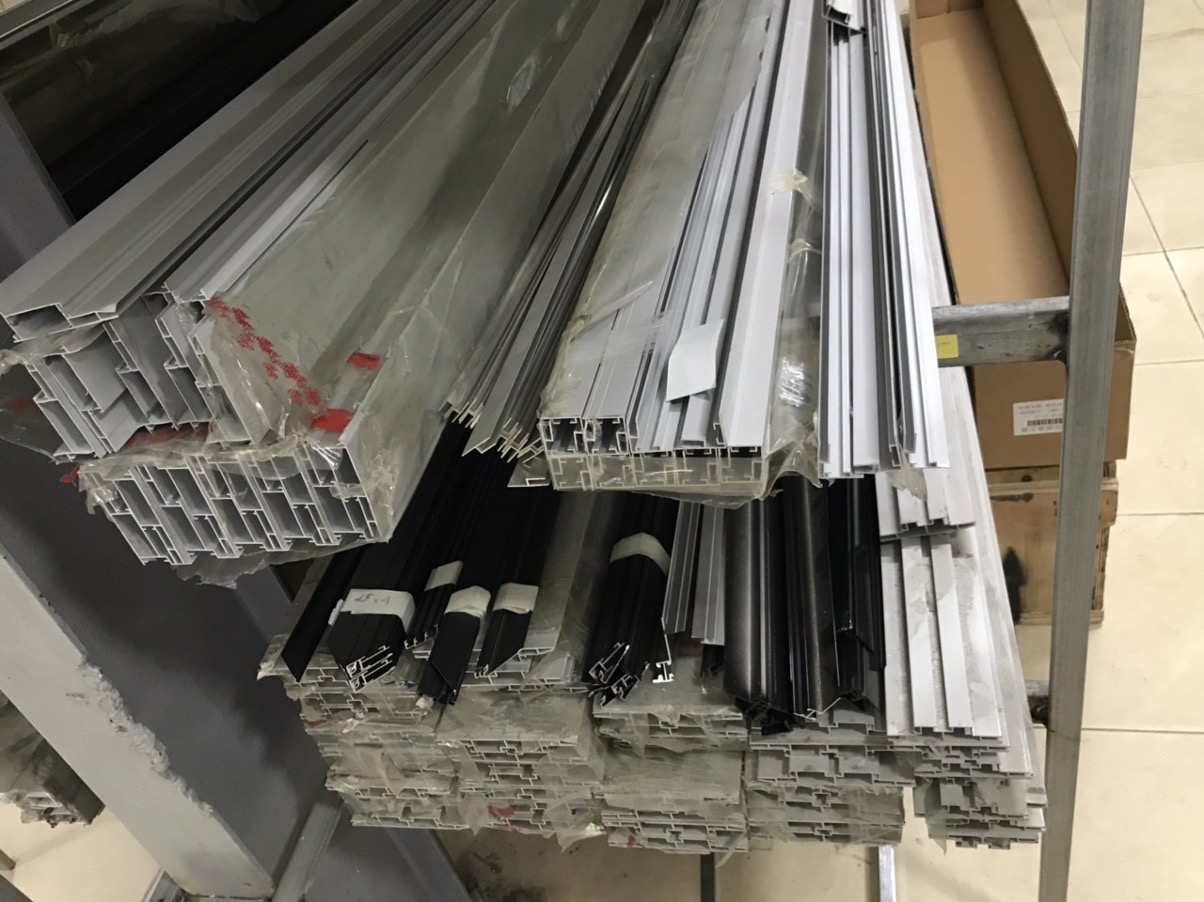 So, if customers have a need to learn more about aluminum LED matrix frames, as well as to place orders for products and receive installation support, they can contact Stavian through the following information: