At present, most people are well aware of the numerous advantages and exceptional properties of aluminum extrusions. Therefore, these products are increasingly gaining popularity and finding applications in various industries, including aluminum structural conveyors. To better understand what aluminum structural frame conveyors are, the following content will provide a detailed analysis.
Did you know: What is aluminum profile?
What Is an Aluminum Structural Conveyor?
An aluminum structural conveyor is a specialized tool used to transport various materials from one location to another during the production process. Conveyors are typically made from materials like PVC, PU plastic belts, or high-grade rubber, combined with frames constructed from aluminum extrusions to enhance sturdiness and ease of assembly.
Utilizing aluminum structural frame conveyors accelerates tasks efficiently, ultimately increasing work productivity during material transport.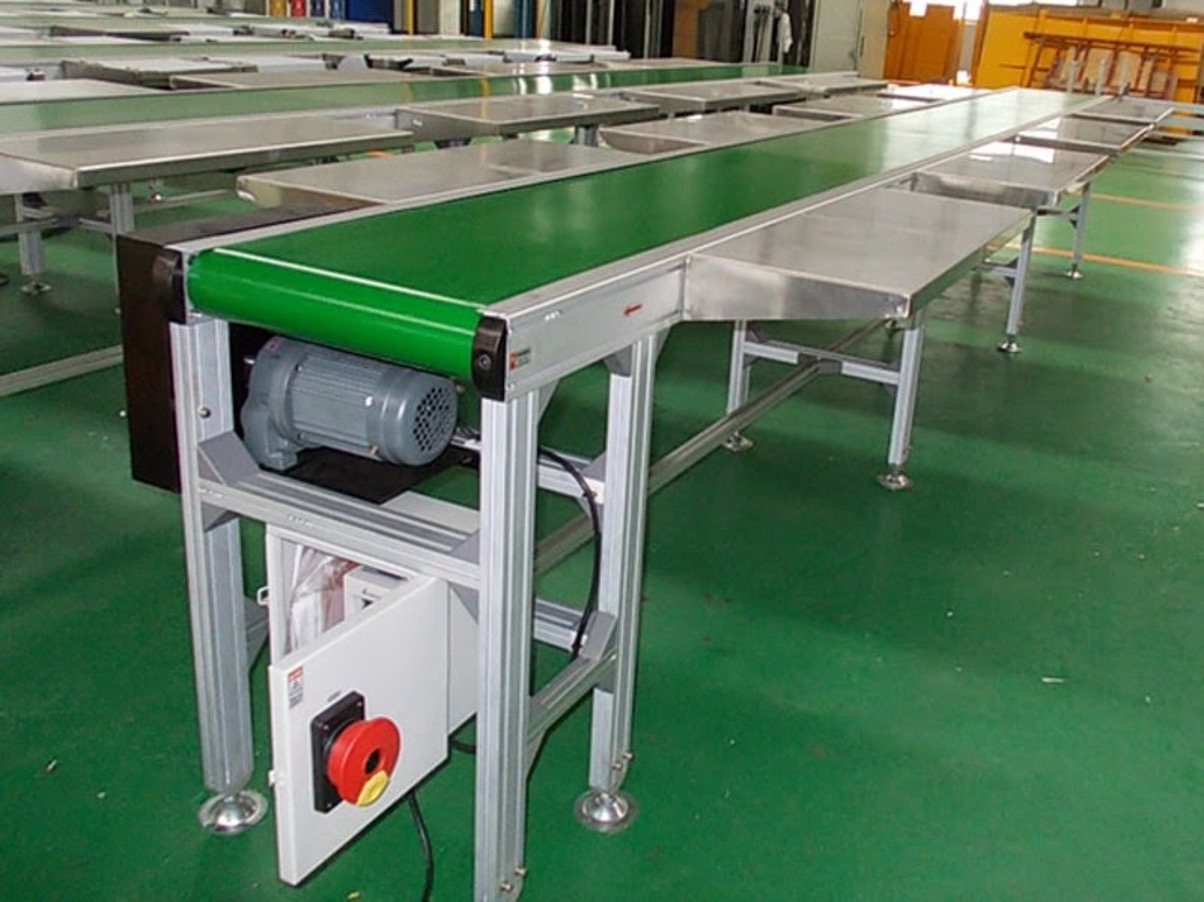 Features and Structure of Aluminum Structural Conveyors
In the industrial sector, conveyors are commonly constructed using aluminum structural frames. This choice is mainly due to the fact that aluminum structural frame conveyors facilitate the movement of materials and goods, making work more convenient and efficient by reducing the need for manual labor.
Furthermore, aluminum structural frame conveyors help make the conveyor system robust, allowing for the easy handling of large and heavy products. This ensures the conveyor system operates smoothly and is highly convenient for material transportation and assembly.
The detailed structure of industrial aluminum structural frame conveyors is as follows:
The conveyor belt is typically made from PVC/PU material, which comes in various colors such as green, white, dark green, etc., depending on the user's specific requirements.
Lighting, power outlets, and control panels are designed on both sides of the product.
The operation of the aluminum structural frame conveyor system can be adjusted for speed reduction and frequency control through the motor.
Learn more: 35+ LED aluminum profile sizes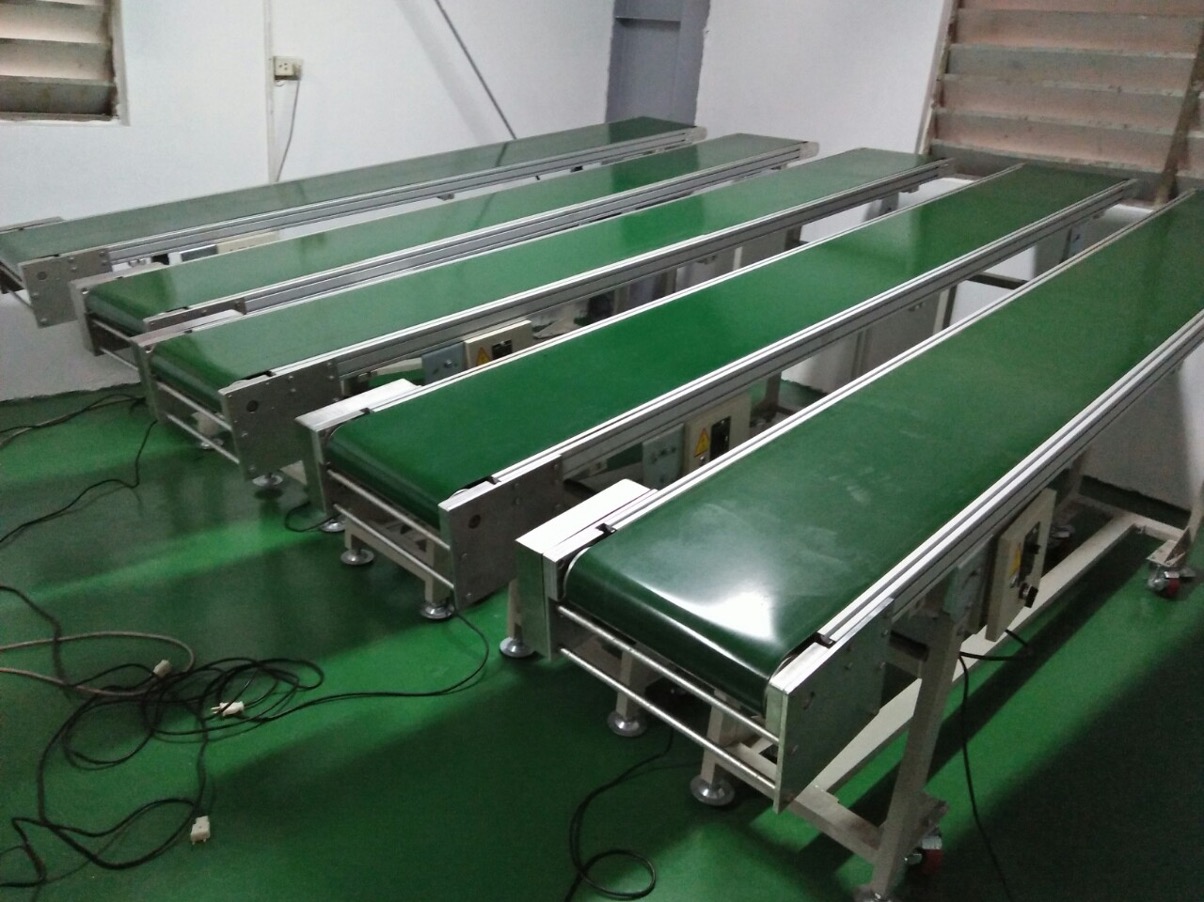 Outstanding Advantages of Aluminum Structural Frame Conveyors
Thanks to meticulous metal processing, careful selection, and multiple testing steps, aluminum structural frame conveyors offer a range of superior advantages compared to other aluminum types.
Here is a summary of the most outstanding advantages of aluminum structural frame conveyors: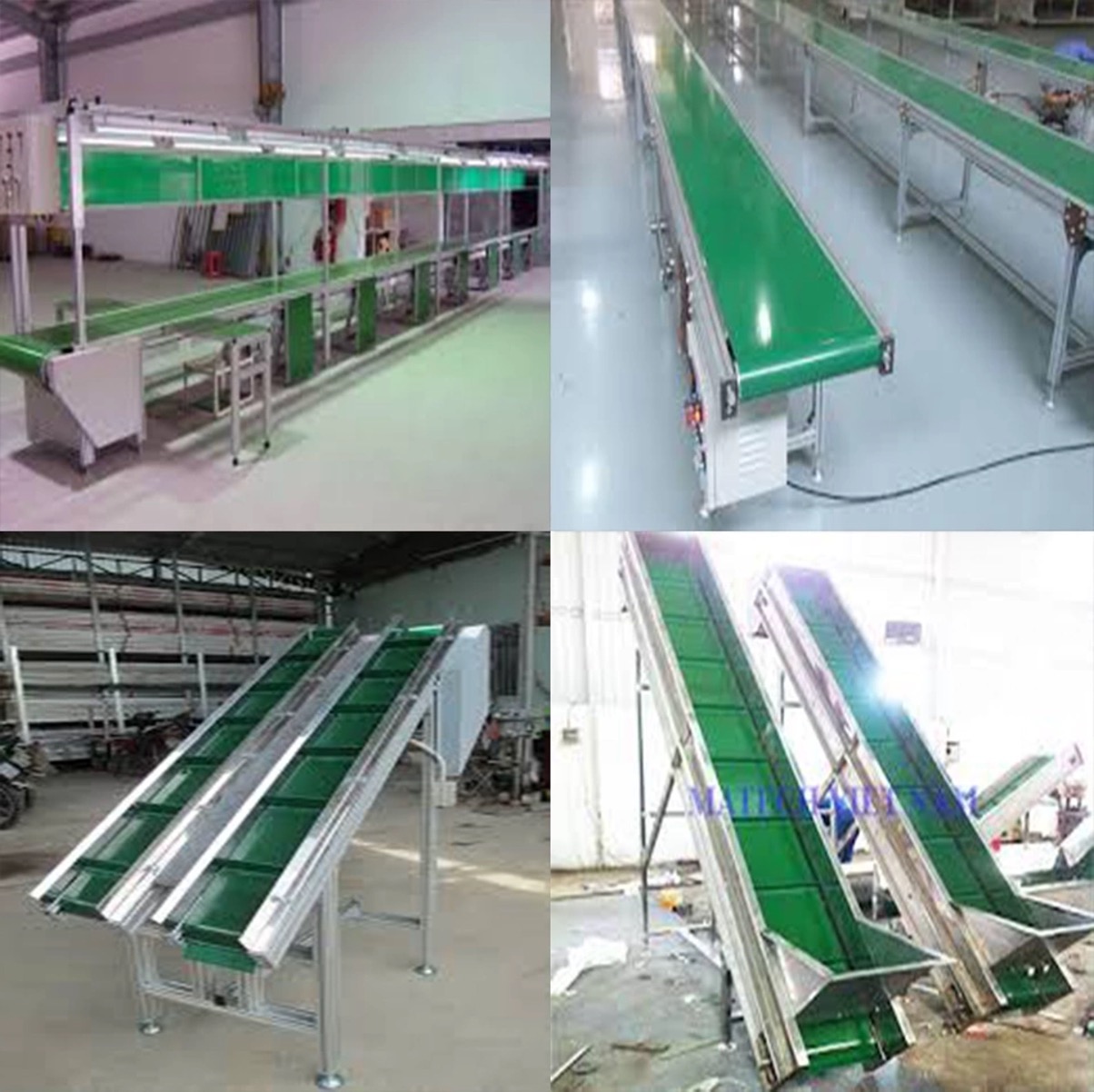 Excellent load-bearing capacity
Aluminum profile is a highly durable and sturdy. It comes in various sizes, such as 40×40, 40×80, 20×40, 30×60, 30×80, 30×120, making it suitable for creating different types of conveyors. This material excels in:
Exceptional load-bearing capacity, resistant to external environmental factors.
Preventing deformation and warping, preserving aesthetic qualities in the conveyor system.
Lightweight properties, reducing stress on the system, significantly improving work efficiency.
Bright and easy to clean
The surface of aluminum structural frame conveyors undergoes meticulous treatment. Today, Stavian applies technologies such as electroplating zinc, hot-dip galvanizing, electrostatic painting, etc., to provide a protective surface layer for the entire frame system.
This enhances the corrosion resistance and minimizes corrosion, ensuring a safe and hygienic material transport process.
Additionally, these conveyors are made from high-quality virgin plastic materials, such as PVC or PU. Both of these materials possess excellent heat resistance, add a glossy finish to the surface, and are resistant to dust buildup, further enhancing safety and hygiene during use.
Easy to Move and Assemble
The structure of aluminum structural frame conveyors is exceptionally robust, with tightly connected parts, which helps prevent jams. This makes disassembly and transportation much more convenient.
Maintenance, repair, or replacement of components are straightforward and user-friendly. This ease of use is one of the essential factors that have made these conveyors increasingly popular.
Increased Efficiency
Aluminum structural frame conveyors typically reach speeds ranging from 10 to 60 meters per minute.
Users can adjust the speed according to their specific needs, thereby enhancing work efficiency. This feature optimizes cost savings related to labor.
Smooth Operation
The conveyors are designed with a robust frame structure, with secure belt connections for smooth operation.
This ensures a smooth and trouble-free operation, even during extended hours of operation, eliminating concerns of overload or sudden stops.
Do not miss: The most accurate method for installing aluminum profile LED lights

Applications of Aluminum Structural Conveyors
The application of aluminum structural frame conveyors is becoming more widespread. Here are some industrial uses of this product:
Automated assembly lines
Automated equipment integrated with conveyor systems provides significant benefits during operation. In large factories, this product is often favored over manual labor. For assembly work, various robots are combined with automatic assembly lines.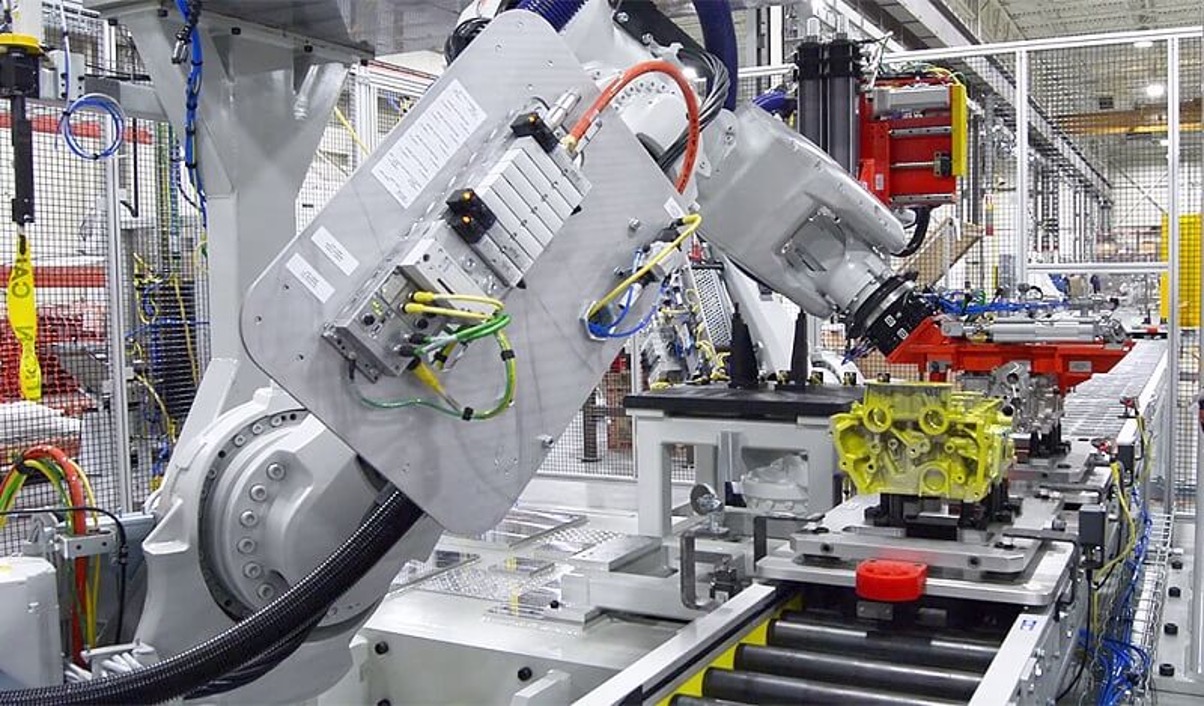 Conveyor systems
Conveyor systems are primarily used in factories with the main purpose of replacing human labor. Consequently, they optimize the production process in factories, improving the scale and work efficiency.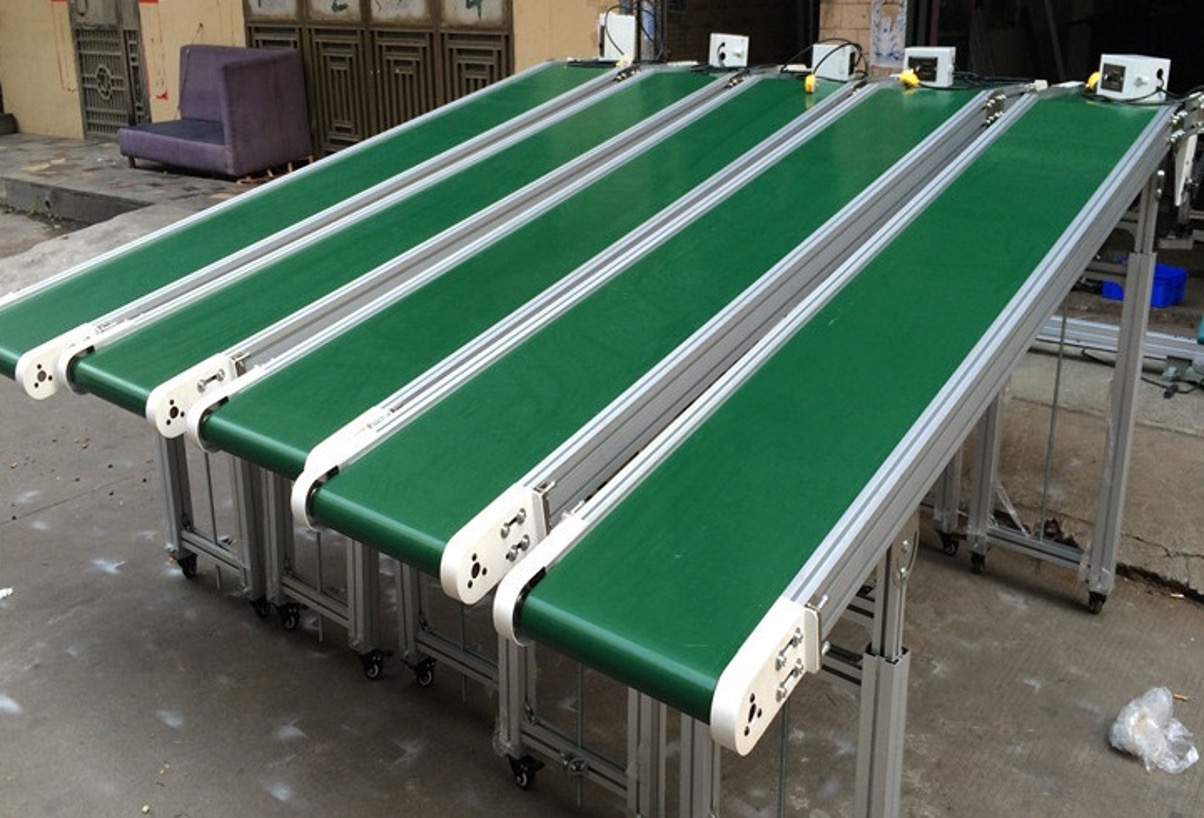 Combining Conveyors with Workbenches
Aluminum structural frame conveyors are often combined with smart workbenches in the form of conveyor belts or aluminum structural frame conveyors. Previously, the operation was divided into two stages, but nowadays almost every worker can easily operate the conveyor system.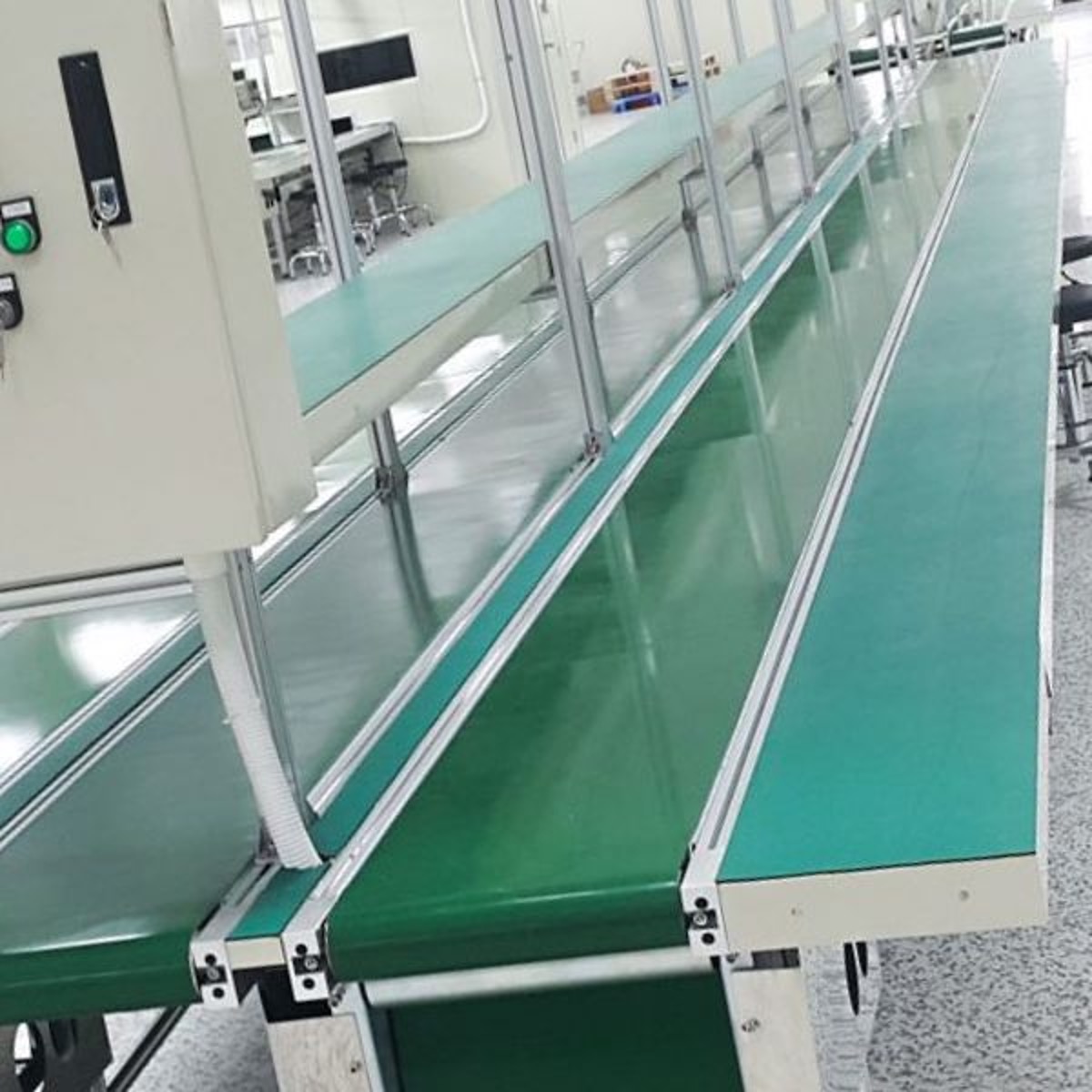 Notes on Using Aluminum Structural Frame Conveyors During Operation
Aluminum structural frame conveyors are highly regarded for their application and consistent operation over time. However, this system still requires certain principles that operators must strictly adhere to in order to maintain a stable and highly efficient operation.
Regular maintenance and system maintenance should be performed throughout the operation period to ensure the equipment's safety and optimal performance.
In case any issues arise with the system, it is necessary to contact experienced maintenance technicians to promptly resolve any problems.
It is essential to control the transmission speed of the conveyor's movement to ensure that they operate smoothly according to the required design standards.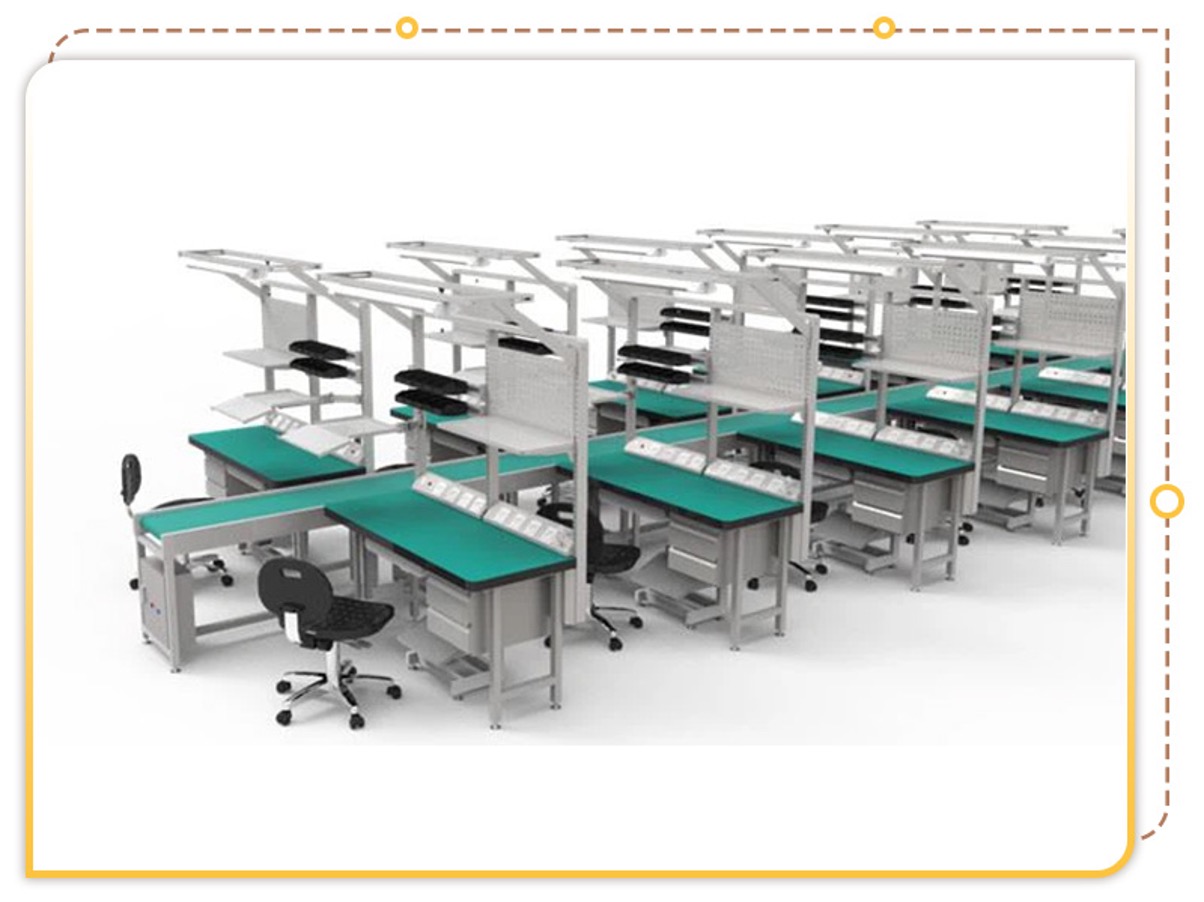 Latest Prices for Aluminum Structural Frame Conveyors
The price of aluminum structural frame conveyors depends on various factors such as size, material type, thickness, shape, load capacity, length, and accuracy requirements.
When compared to other non-steel conveyor types on the market, aluminum structural frame conveyors have a higher cost because they are made from structural aluminum material, which is relatively lightweight yet very durable. This makes them easy to disassemble and install, enhancing their load-bearing capacity.
As a result, the cost of aluminum structural frame conveyors typically ranges from 20 million to 300 million VND, depending on specific factors. People should consider and contact Stavian directly to receive the necessary support, advice, and pricing information that best suits their needs.
Learn more: What is 20×20 Aluminum Profile? Characteristics and Quotation
Reputable Brand Supplying Aluminum Structural Frame Conveyors
The Stavian Industrial Metal brand currently provides a wide range of the best aluminum structural frame and stainless steel conveyors. With many years of experience in operation, Stavian has built tremendous trust while maintaining the advantages of modular design and expansion features.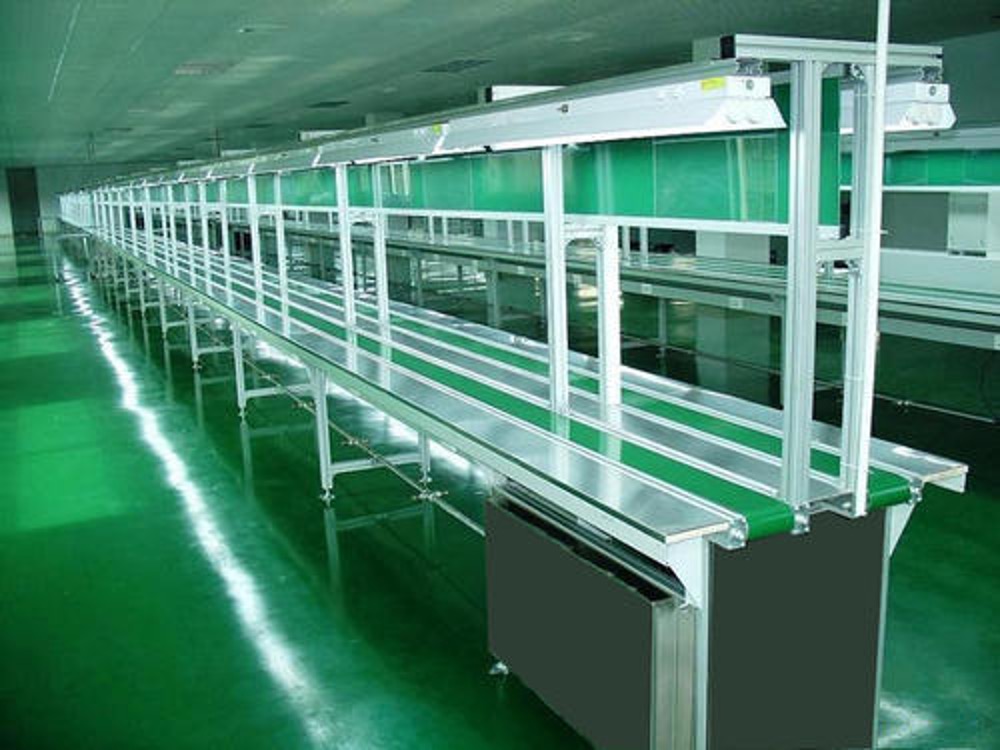 Băng tải khung nhôm định hình thường được làm ra với nhiều loại sản phẩm khác nhau đảm bảo cung ứng và lắp đặt cho tất cả khách hàng trên thị trường. 
Thông qua những giải pháp băng tải của chúng tôi, từ đó được khách hàng luôn đánh giá cao về mặt chất lượng, hết sức vượt trội, tăng khả năng tùy chỉnh và tùy biến, được ưu tiên ứng dụng trong nhiều ngành nghề và lĩnh vực khác nhau như: Ngành công nghiệp ô tô, chế tạo máy móc, sản xuất và gia công kim loại, đóng gói, dược phẩm và in ấn.
Advantages of the Aluminum Structural Frame Conveyor Technology at Stavian Industrial Metal
The modular approach reduces engineering and implementation time.
Innovative design.
Robust structure built from high-quality components, increasing operational uptime and reducing costs.
Highly competitive pricing. Faster operational speed.
Enhanced customizable solutions.
With these insights, if you have the need to gather information or purchase aluminum structural frame conveyors, you can contact Stavian Industrial Metal for thorough assistance and consultation.