HRC steel is a specialised input material for manufacturing steel pipes, galvanized sheets, heat-treated processing in workshops, mechanical products, structural steel, and more. However, most people do not fully understand what HRC steel is. What are its characteristics and applications? What is the current price of HRC steel? Therefore, we have compiled the article below for a better understanding.
What is HRC steel?
HRC steel is commonly referred to as hot-rolled coil, or simply steel in the form of rolled coils. This product is manufactured through the hot rolling process. The raw materials for producing HRC steel have a wide range of thickness and the width of the raw material is typically between 1500 – 2000mm…
The surface of the steel material used in HRC steel production is often grayish-blue when newly formed. Hot-rolled coil steel raw materials are imported from foreign markets to Vietnam, and they usually have a yellowish appearance on the outer surface due to the influence of seawater.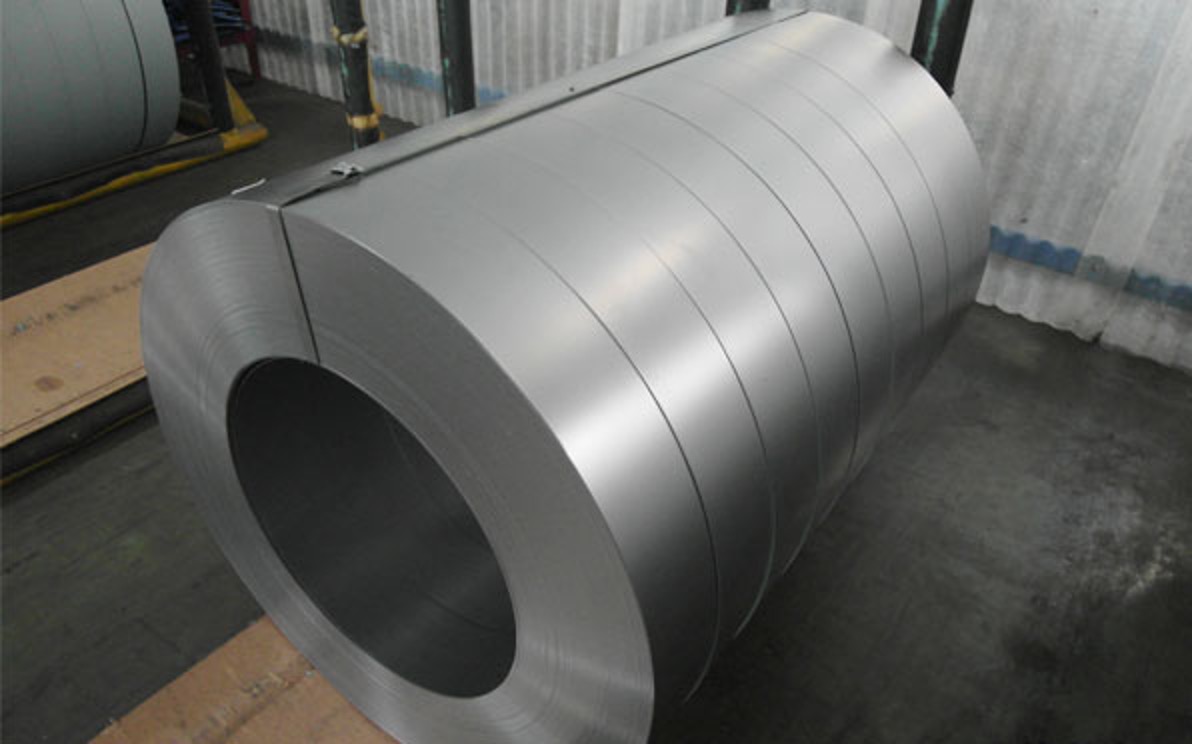 What is HRC short for?
HRC stands for Hardness Rockwell C, which is a general abbreviation for the measurement unit used to assess the hardness level of various materials such as steel types SKD11, SKD61, SCM440, DC11, etc. This measurement is carried out using a hardness testing machine based on the Rockwell scale, specifically scale C (denoted by the letter "C" in black) with a diamond-tipped indenter and an applied force of 150 kg.
The technical specifications of hot-rolled coil HRC steel are as follows:
Diameter: 500 – 2500mm
Coil Length: 500 – 2000m
Coil Width: 300 – 1500mm
Thickness: 0.7mm – 10.0mm
Coil Weight: From 24 – 40 tons
Steel Grade: ST12, SPHC, SPCC, DX51D, DC01, Q235, CT3, SS400, DC04,…
Production Standards: JIS 3302, ASTM A653, or EN10143
Origin: Vietnam, Russia, China, Japan, South Korea, Taiwan
Advantages and disadvantages of HRC steel
Like other types of materials, hot-rolled coil (HRC) steel also has its own distinctive advantages and disadvantages, which are: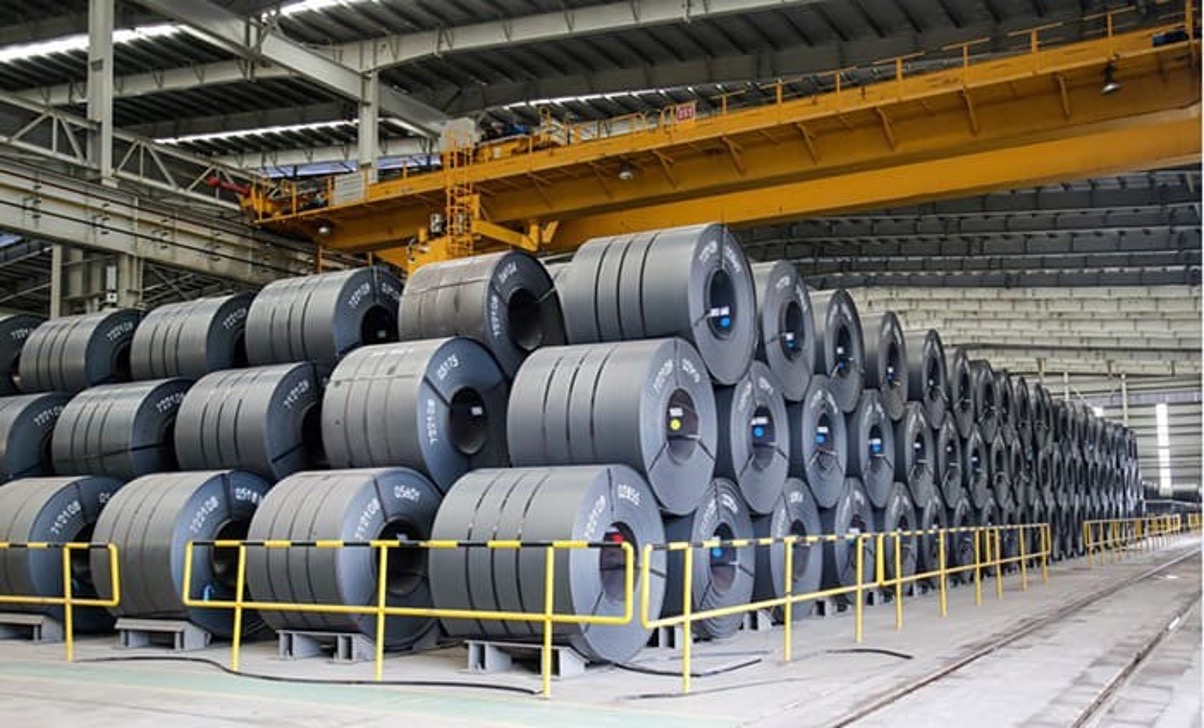 Advantages of HRC steel
HRC steel possesses high flexibility and ductility, allowing us to easily adjust its shape according to requirements during the hot rolling process.
During production, most defects and impurities are eliminated.
During the steel pouring process, cracks and bubbles may appear, but they will quickly close when exposed to high temperature and pressure.
It is highly durable.
This type of material can be used outdoors, enduring prolonged exposure to weather conditions without being affected by oxidation, rust, or loss of aesthetics.
Disadvantages of HRC steel
HRC steel also has certain drawbacks. In the hot rolling process, the metal shell within the steel is compressed to become thin pieces, creating a phenomenon of layered stacking.
This process is relatively challenging, requiring skilled craftsmen who are highly specialized, proficient, and must continuously observe and pay attention to every small detail in order to ensure quality, durability, and aesthetics.
The thinning process of HRC steel also has a high potential to cause damage along the thickness of the sheet. Therefore, technical experts must pay extra attention to avoid causing improper impacts that could lead to product failure due to delamination, damage, and failure to meet quality requirements.
Learn more

What is Hot-rolled Steel? Production Process, Pricing

What is Cold-rolled Steel? Standards, Production Process, Pricing
HRC steel usage and applications
HRC steel possesses good heat resistance characteristics, which makes its application versatile in various industrial and civil sectors. A prominent example of its primary applications is manufacturing steel pipes, galvanized sheets, and industrial steel box sections.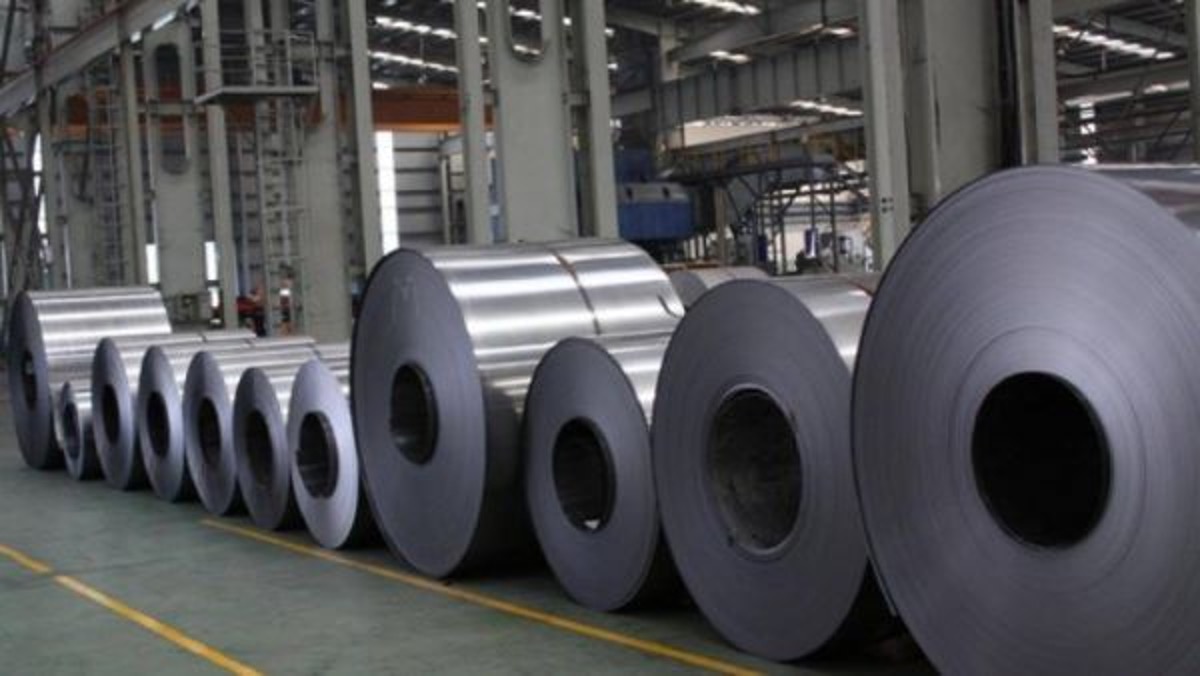 Furthermore, hot-rolled HRC steel also has several typical applications as follows:
Automotive Industry: It is used to create car frames and car floors. HRC steel will undergo the process of color coating and anti-corrosion coating before entering production.
Structural Fabrication in Workshops: Used for fabricating structures within workshops.
Floor Decking: Widely employed as floor decking in projects constrained by issues like erosion or marshy conditions, ensuring durability and safety for vehicular traffic.
Tank and Reservoir Construction: Extensively utilized in constructing industrial tanks and reservoirs. HRC steel is employed for such purposes due to its anti-corrosion properties, providing excellent durability.
HRC steel production process
For those considering using this type of material in any project, it's important to understand how the product is created. Therefore, here are the detailed production steps for your reference:
Step 1: Ore Processing and Extraction
HRC steel is derived from ores extracted from the earth's depths or areas rich in raw metal deposits. Skilled workers sift out specialized materials to create steel and gather them together. This includes materials such as iron ore, sintered ore, and other additives.
These materials are then processed in high-temperature furnaces. All the ingredients are melted, transforming into a liquid state, losing their initial shapes.
Step 2: Production of Molten Steel
Once the materials are melted, they are sent to either a basic oxygen furnace or an electric arc furnace. In high-temperature conditions, impurities unsuitable for creating HRC steel are removed as needed. The composition of each batch of steel created depends on its intended use and specific requirements, which dictate adjustments to its chemical components.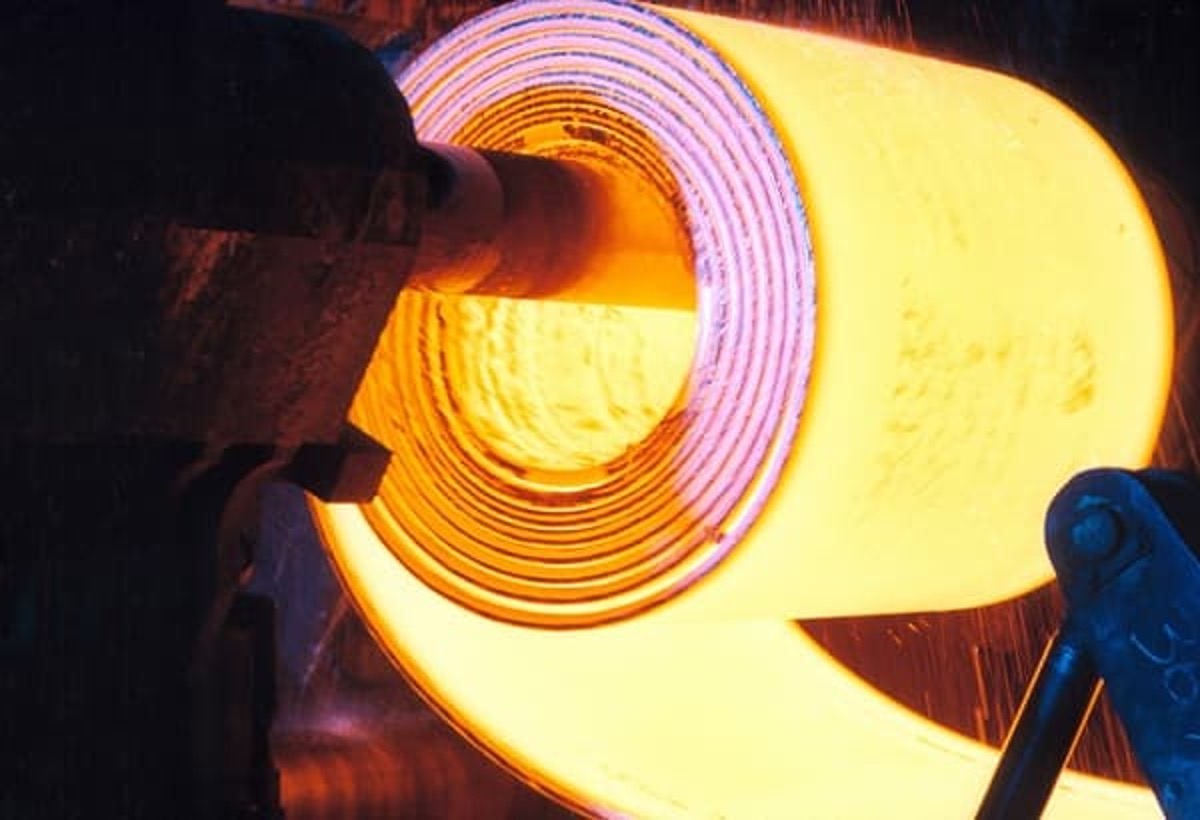 Step 3: Casting Process
Once the metal has been properly melted, it is then transferred to the ingot casting furnace for further refinement. There are typically three types of ingots:
1. Billets with cross-sectional dimensions of 100×100, 125×125, 150×150, and average lengths ranging from 6 to 9 to 12 meters. These are commonly used for drawing rolled steel and applications in construction or steel products with multiple patterns on the surface.
2. Slabs are used to create hot-rolled coil steel, cold-rolled coil steel, and hot-rolled plate steel.
3. Blooms are utilized as replacements for either billets or slabs depending on specific circumstances.
After the ingot preparation process, the steel is maintained at high temperatures before moving on to the product rolling stage. Most manufacturing plants or workshops employ advanced technology equipment to ensure that the process is carried out correctly and meets aesthetic and technical requirements.
Step 4: Rolling Finished Steel
After completing the ingot formation through the high-temperature furnace, the ingots are transported directly to the steel mill for rolling into finished products based on specific purposes or usage requirements. Different mills use the ingots as follows:
– Section mills: Produce steel products like beams, channels, and angles used in construction, rails, I-beams, H-beams, V-beams, etc.
– Wire rod mills: Produce smooth steel coils.
– Plate mills: Use advanced technology to create cast plates.
– Hot Strip mills: Use ingots to produce the finished product, HRC steel.
The steel rolling process takes place at the welded steel pipe mill. The primary component is the appropriate HRC steel that meets specific requirements. It undergoes processing through oxidation-resistant technology to counteract adverse effects from the external environment.
HRC steel pricing
The issue of pricing related to HRC steel has always been a hot topic of concern for most customers nowadays. In order to effectively cater to their work and projects, customers should research and calculate to make informed decisions that align with their individual needs. Products crafted from steel, processed through raw materials imported directly from various countries, utilize production techniques from cutting-edge and advanced construction material supply chains worldwide, exemplified by South Korea, Japan, China, and others.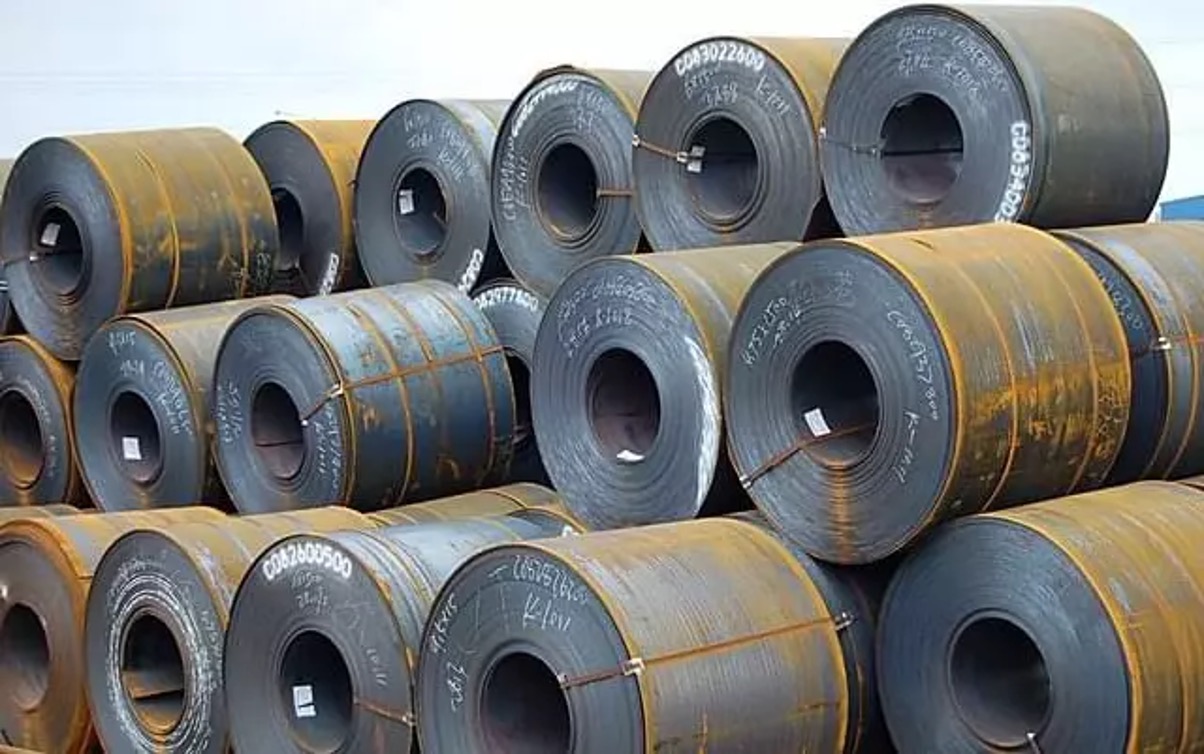 According to reports, the current leading steel manufacturer is Formosa Ha Tinh, which has raised the selling price of HRC SAE1006 skinless steel products to $950 per ton for the June batch in the northern market. Meanwhile, in the southern region, the HRC steel products will have a price of $955 per ton on April 15th.
At the same time, Hoa Phat Dung Quat Steel announced an adjustment in the price of hot-rolled coil (HRC) steel, increasing it by $10 per ton for shipments in June and early July. As a result, the new cost of Hoa Phat's HRC products SAE1006/SS400 stands at 21,160 VND/kg (equivalent to $920 per ton in the northern market and $924 per ton in the southern market).
The cost of steel billets in May has increased by 62% compared to February 2020 (from 9,433,697 VND/ton to 15,278,360 VND/ton). Additionally, it has risen by 41% compared to December 2020 (from 10,800 VND/ton to 15,278,360 VND/ton).
For construction steel prices, the cost in May 2021 is 49% higher compared to the price in February 2020 (from 11,340,608 VND/ton to 16,869,341 VND/ton).
Further details:
The offer price for 2-2.5mm thick SAE 1006 HRC coil from China is ranging around 890-895 USD/ton cfr Vietnam, down from 910-915 USD/ton cfr in the week of April 15th.
For the SS400 HRC product with a thickness of 3-12mm from China, the offer price has dropped by less than 20 USD/ton, with a range of 840-845 USD/ton cfr. Currently, the price for 2-2.7mm thick SAE HRC is at 890 USD/ton cfr Vietnam, marking a reduction of 20 USD/ton from the previous week.
Regarding the HRC steel price, the cost of HRC in May has increased by 94% compared to February 2020 (from 9,000,000 VND/ton to 17,500,000 VND/ton). It has also risen by 48% compared to December 2020 (from 11,800,000 VND/ton to 17,500,000 VND/ton).
Reliable, reasonably priced, high-quality HRC steel suppliers
Nowadays, HRC steel is being applied in various construction projects and industries, leading to the presence of numerous suppliers and distributors. If you haven't found a reliable source for high-quality HRC steel with reasonable pricing, you can turn to Stavian Industrial Metal.
With many years of experience in distributing construction steel products, including HRC steel plates, we are dedicated to assisting all customers in obtaining the best quality products. Our extensive network covers the entire country, ensuring that you can rely on us for your HRC steel needs.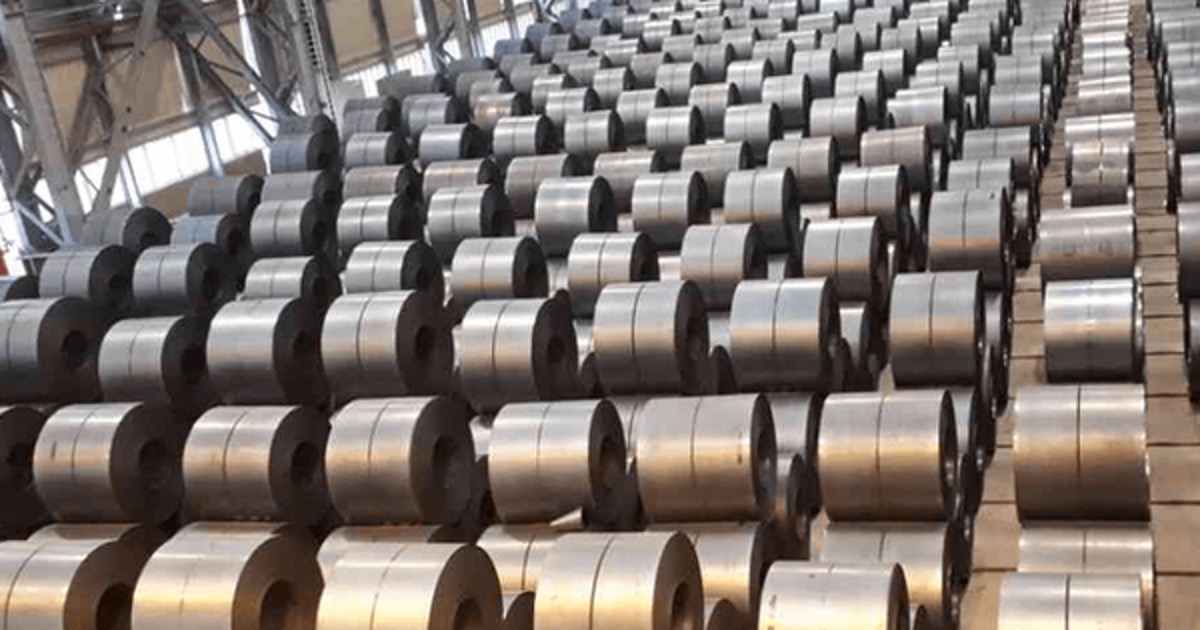 All of our products are directly sourced from reputable factories and come with CO/CQ certificates, ensuring that all our customers can have peace of mind when choosing our products.
Stavian not only offers products of the highest quality but also provides a range of services and attractive promotional programs. In the rare event that any issues arise with the received goods due to manufacturing defects, we are always ready to facilitate prompt exchanges or returns to minimize disruptions to your construction process.
Moreover, when you choose to purchase HRC steel from Stavian, you can rest assured that you're getting the most competitive prices in the market, along with various discounts and appealing offers for every order. So why wait? Don't hesitate to contact Stavian through the hotline numbers (+84)2471001868/(+84)975271499 for the most detailed consultation and pricing information.
Kết luận
Through this, we have summarized the most detailed information about HRC steel prices. This is intended to help all customers gain a clearer understanding of this type of steel, and if there is a need for purchasing, we recommend seeking advice from Stavian Industrial Metal to acquire high-quality products at reasonable prices that align with the requirements of each project.