On September 12th and 13th, the leadership team and representatives from Stavian Industrial Metal participated in activities as part of the seminar "Vietnamese Steel Industry Towards Green Growth Strategy," organized by the Vietnam Steel Association (VSA).
The event included seminar sessions and an exhibition featuring 12 booths showcasing the Vietnamese steel industry. It brought together representatives from the Ministry of Industry and Trade, the Ministry of Natural Resources and Environment, the ASEAN Iron and Steel Association, the International Finance Corporation (IFC), as well as over 200 steel enterprises and several independent experts.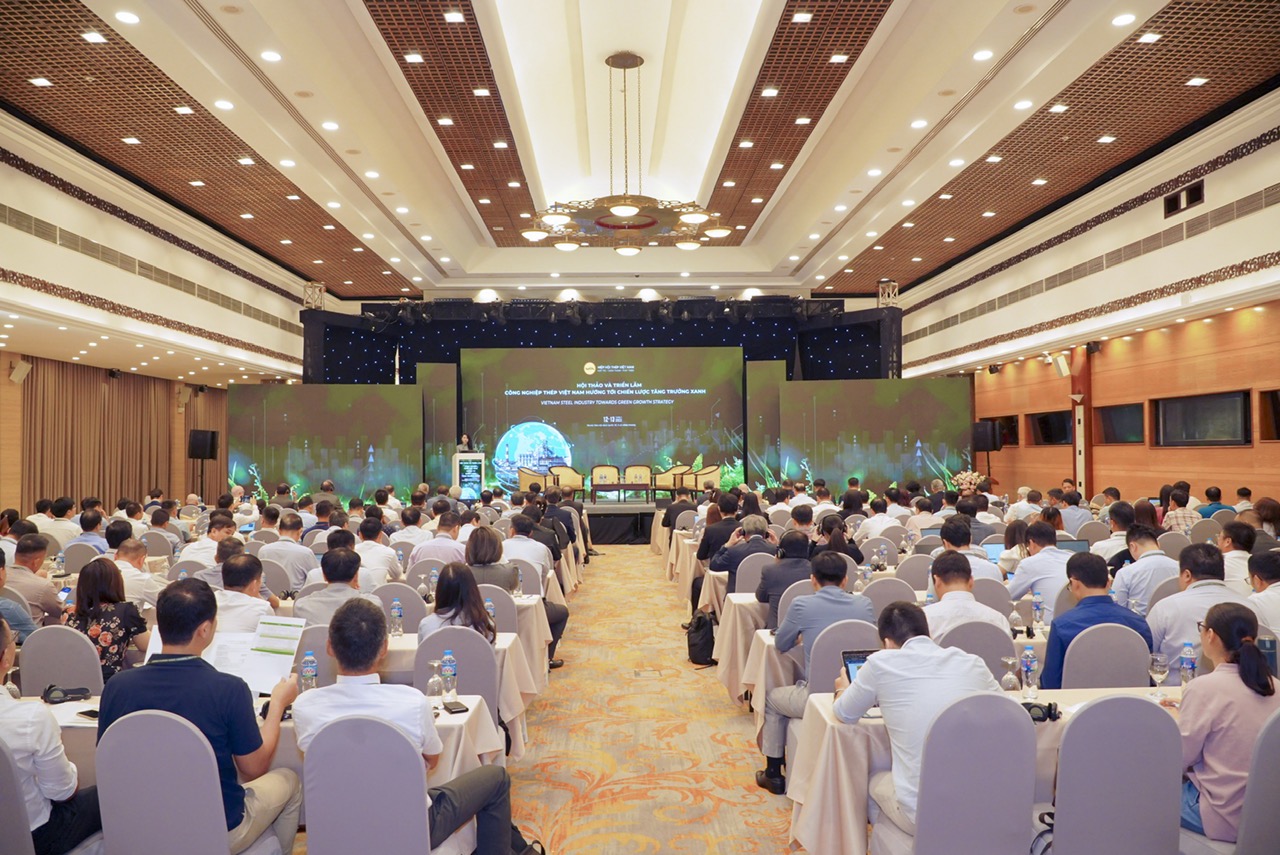 Photo: Overview of the conference (Source: VSA)
Mr. Nghiem Xuan Da, Chairman of the Vietnam Steel Association, believes that this will be the most comprehensive and up-to-date forum for the Vietnam Steel Association, industry associations, experts, scientists, domestic and foreign enterprises, as well as state management agencies to exchange multidimensional information and updates on Vietnam's policies and laws, both regionally and internationally. This aims to assist steel businesses in manufacturing, trading, and investment in alignment with the country's and international Green Strategy.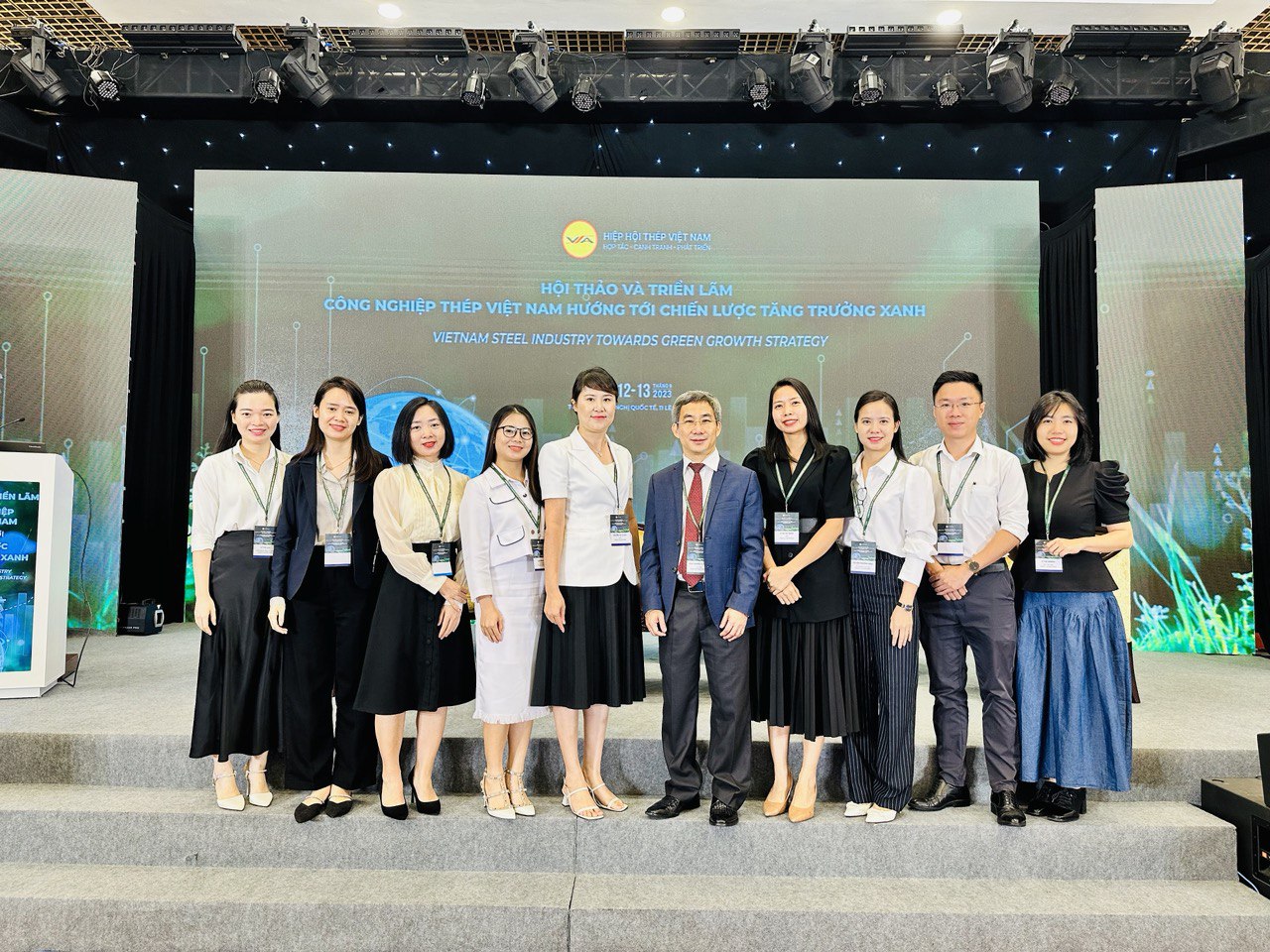 Photo: The Stavian Industrial Metal team taking a photo with Mr. Nghiem Xuan Da, Chairman of the Vietnam Steel Association (5th position from the right)
Four discussion sessions were focused on the following topics: Vietnam's steel industry's goal of carbon neutrality by 2050; Experiences and roadmaps of carbon neutrality from other countries and recommendations for Vietnam; Technological transformation towards carbon neutrality in steel production and cooperative mechanisms; The Green Transition Roadmap of the business community.
According to Mr. Nghiem Xuan Da, Vietnam's steel industry has gradually developed in line with the Party's initiation of renovation, making significant contributions to the country's industrialization, modernization, and economic growth in various localities. Particularly, from 2015 to the present, the steel sector has witnessed substantial growth and become the 13th largest crude steel producer globally, leading ASEAN in both steel production and consumption.
Vietnam's steel industry is making continuous efforts to transform, optimize technology, and efficiently use energy, including harnessing excess heat during production for electricity generation. However, it remains a significant emitter of greenhouse gases and has an environmental impact. According to experts, the steel industry is responsible for 7% of the country's total emissions and approximately 46% of industrial processes.
"The shift from 'gray steel' to 'green steel' in steel production is an unstoppable trend and is in line with the development orientation of Vietnam's industry. This seminar is an opportunity for businesses to gain an overall view of the world's green development trends and the responsibility of green production to meet the requirements of domestic regulators and the international market," said Mr. Da.
Since its establishment, Stavian Industrial Metal has been committed to sustainable development and building a green industry. Their goal is to distribute environmentally friendly metal raw materials, contributing to carbon emission reduction and minimizing environmental pollution.
By participating in the seminar, the Stavian Industrial Metal team not only gained insights into modern manufacturing technology trends and the latest industry policies but also engaged in discussions, knowledge exchange, and expanded cooperation with potential customers and partners in Vietnam's metal industry.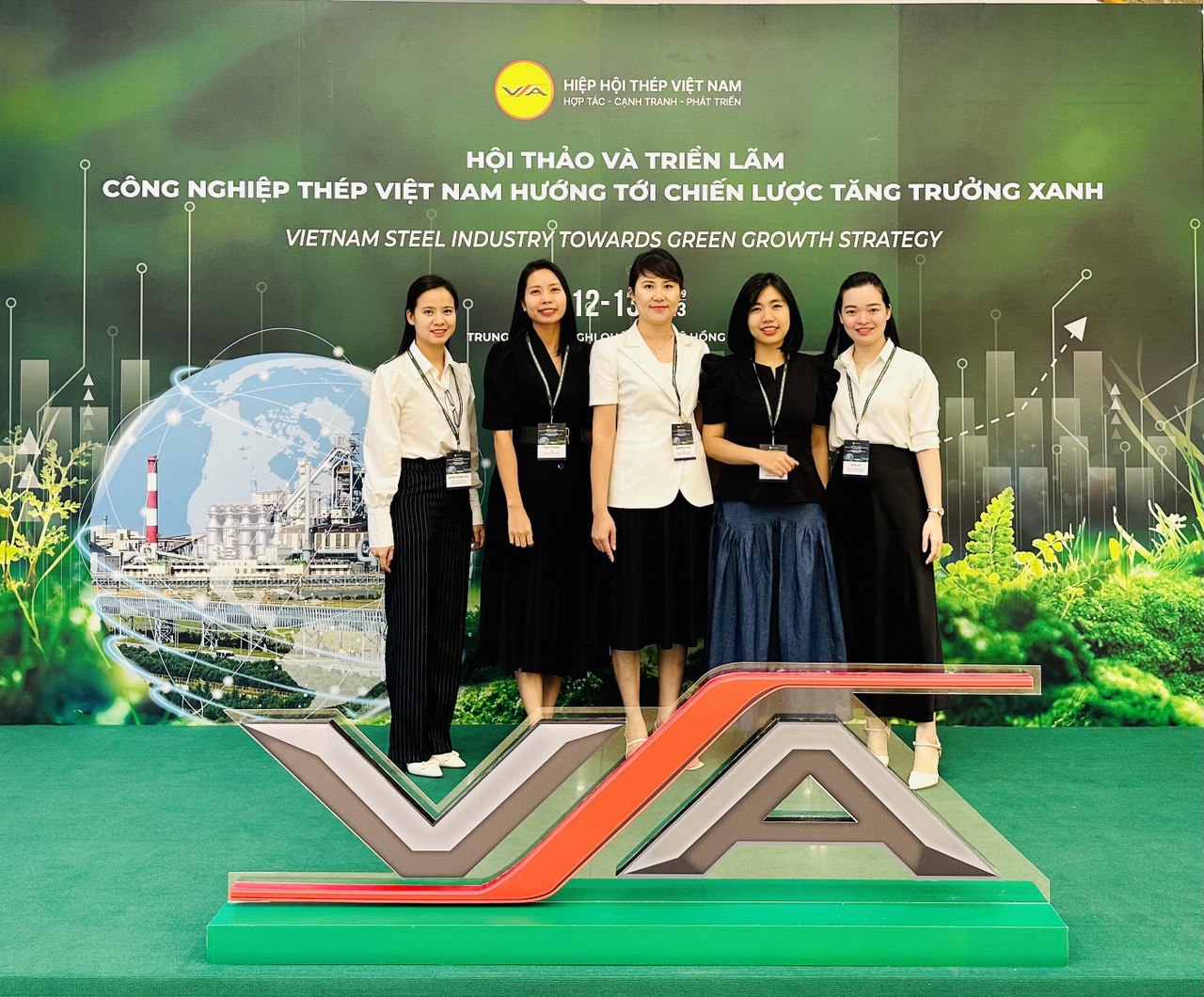 Photo: The Stavian Industrial Metal team at the conference
With a professional and experienced team, Stavian Industrial Metal expects to continue to uphold its values and positively contribute to the green growth and reduction of greenhouse gas emissions in the industry./.