Steel Tie Wire is a familiar item in construction nowadays. It is commonly used in both large and small construction projects. To help you understand more about the importance of steel tie wire, in today's article, we will provide you with the most useful information about this product.
What is Steel Tie Wire?
Steel tie wire, also known as tie wire, is a flexible wire commonly used in civil and industrial construction projects.
It is a type of wire used to tie steel reinforcement in structural steel framing. Its main purpose is to securely hold the steel in place for the construction process before concrete is poured to cover the surface.
Steel tie wire is widely used in construction. As the name suggests, its application is often seen in reinforcing pipes or centrifugally cast concrete columns to ensure secure fastening, making it an essential component.
However, steel tie wire is also used to make welding rods, fan guards, brushes, welding wire, and many other finished products.
Currently, there is a wide variety of steel tie wire available on the market with different sizes. This makes it convenient for users to choose according to their specific needs and requirements.
The size of steel tie wire used depends on the scale of the construction project. For large-scale projects, larger-sized wire is required, while smaller-sized wire is used for smaller projects.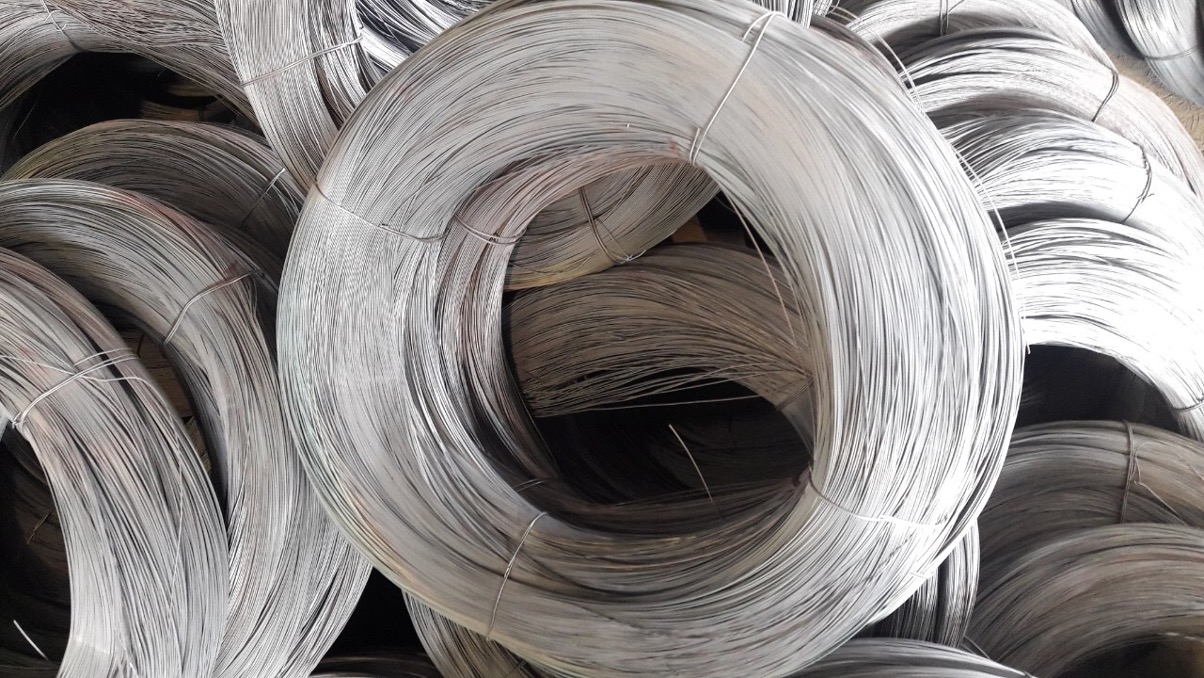 Types of Steel Tie Wire in Construction Today
The commonly used types of steel tie wire in construction are black tie wire and galvanized tie wire. They also come in common sizes: 0.8mm, 1mm, 1.5mm, 2mm, 2.8mm, 3mm, 4mm, and 5.8mm.
After being manufactured, these types of tie wire are packaged into coils or loops as follows:
Coil weight for wire diameter from Ф0.4mm to Ф2.0mm is approximately 25kg/coil.
Coil weight for wire diameter from Ф2.2mm to Ф5.0mm is approximately 50kg/coil.
Black Tie Wire
Black tie wire, also known as concrete tie wire, is primarily made from iron wire or carbon steel wire. Advanced foreign technologies are applied to produce black tie wire with consistent quality that meets market demands.
Production process: Steel coil with diameters of 6mm, 8mm, 10mm, and 12mm => continuous drawing production line => reduced to 5mm => reduced to 4mm => reduced to 3mm => reduced to 2mm => reduced to 1mm.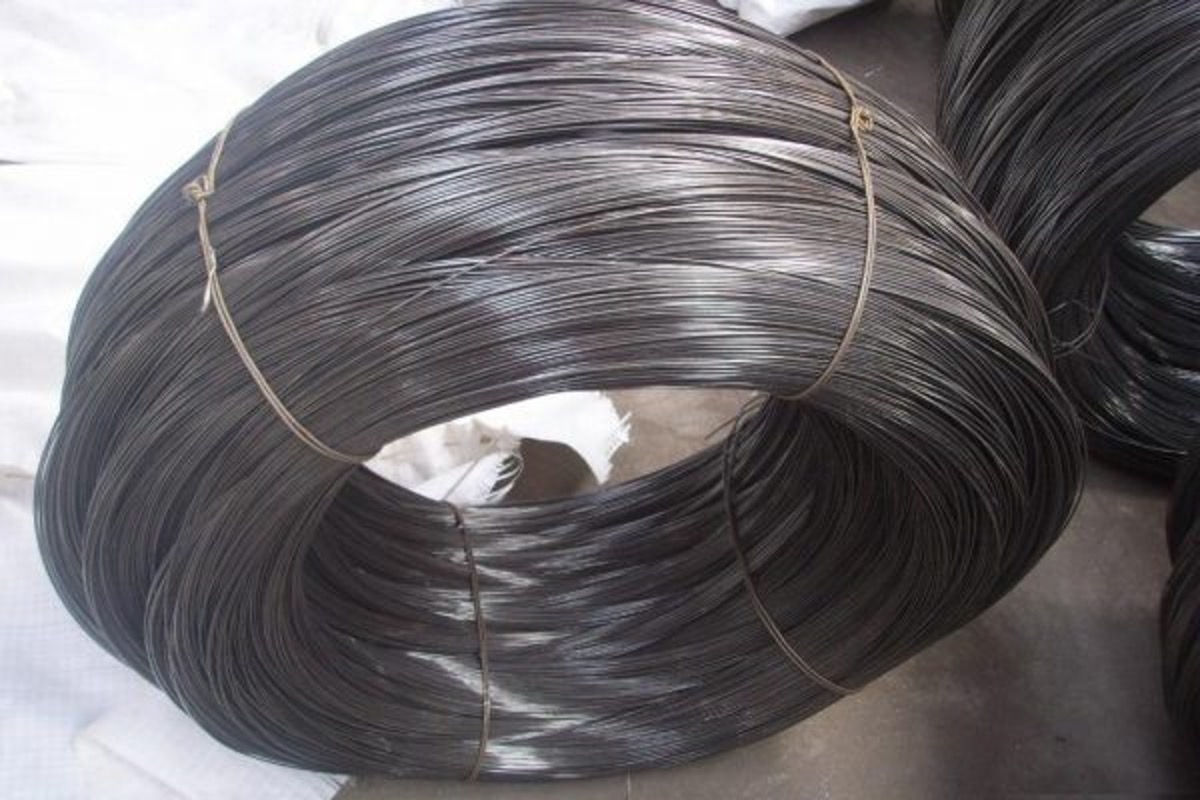 Uses of Black Tie Wire in Construction:
Characteristics of Black Tie Wire
Color: Iron oxide blue, even color.
Thin oxide layer that adheres tightly to the wire, minimal peeling or flaking occurs when bent.
Withstands tensile forces up to 300-400 N/mm² without breaking or fracturing.
Applications of Black Tie Wire
Commonly used to tie steel reinforcement in concrete or scaffolding.
Depending on the position or diameter of the steel reinforcement, the appropriate length and thickness of wire are used for secure fastening during construction to ensure stability and safety.
Widely used in making wire mesh, welded mesh, wire cages, concrete nails, woven nets, animal cages, household items, and more.
Compared to other types of tie wire, black tie wire is sold at a much lower price. With its affordability, ease of processing, and versatility, it is a preferred input material for many industries and applications.
The most commonly used steel tie wire is the 5mm-4mm wire used for tying concrete piles. The 2.7mm wire is often used for galvanization, creating galvanized steel wire to meet various needs and industries.
Galvanized Tie Wire (Zinc-Coated Tie Wire)
Galvanized tie wire, also known as zinc-coated tie wire, has a distinctive bright white appearance. The product is produced through several stages, including steel annealing, hot-dip galvanization, and slow cooling. This process creates pearlite steel with low hardness and increased ductility.
Production process: Wire drawing => acid cleaning => rust removal => annealing => hot-dip galvanizing => finished product.
The produced tie wire meets the standards of JIS-G 3537, TCVN 1824:1993, and TCVN 7665:2007.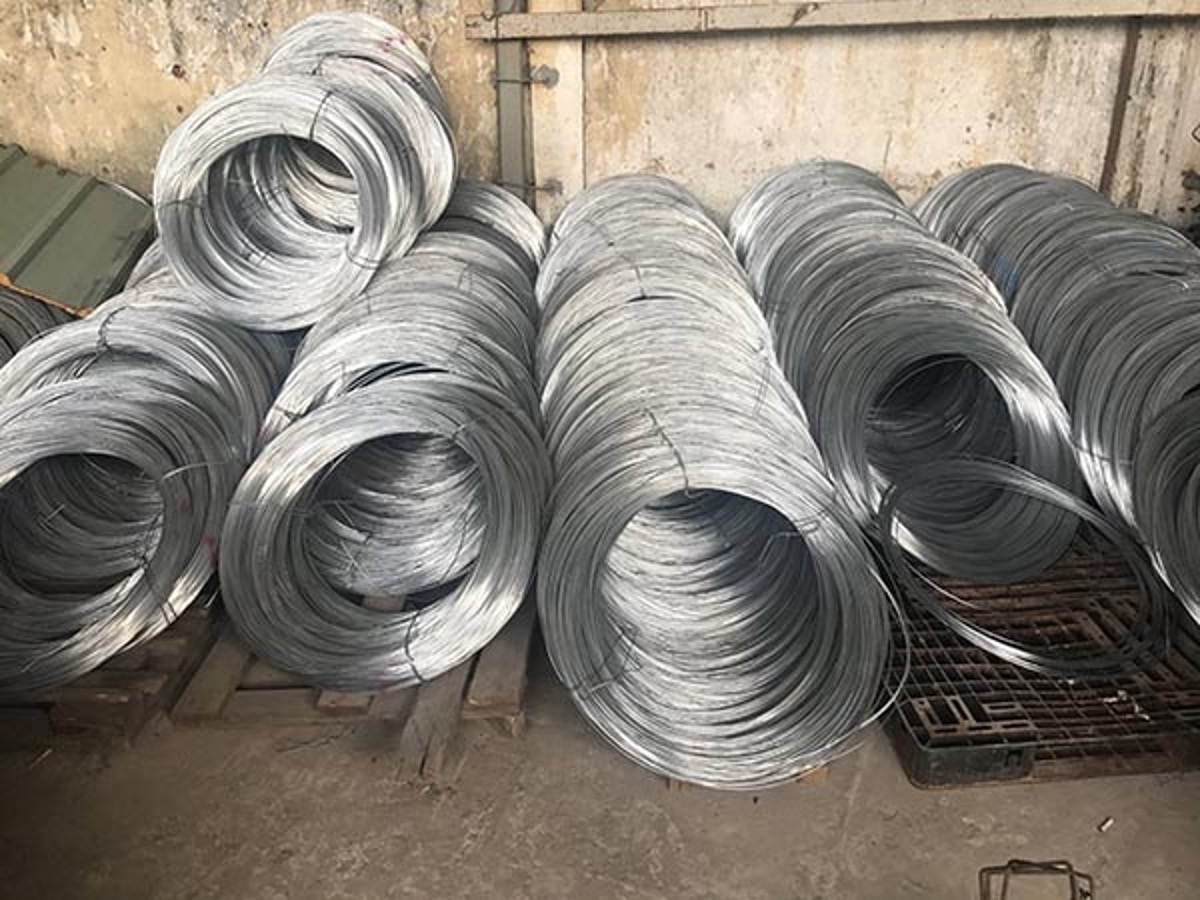 Characteristics of Galvanized Tie Wire
High ductility and strength.
Tensile strength can reach 400-700 MPa.
Applications of Galvanized Tie Wire
Used for tying, weaving, making frames, wire mesh, and extensively applied in agriculture, forestry, aquaculture, construction, electricity, handicrafts, information, and civil applications.
Used for repairing or reinforcing steel frames in buildings, swimming pools, and various related structures.
PVC-Coated Tie Wire
PVC-coated tie wire is widely used in the fields of power transmission, agriculture, manufacturing, aquaculture, and other industries.
In the civil sector, PVC-coated tie wire is commonly used for tying, bundling goods, securing trees, making various types of wire mesh, rock cages, and concrete reinforcing bars.
Price of Tie Wire
Currently, the price of tie wire may vary depending on the manufacturer or distributor. Additionally, the price is also determined by the wire thickness, such as 1mm, 2mm, 2.2mm, 2.5mm, 3mm, 3.5mm, 4.5mm, and 5mm, and whether it is priced per coil or per kilogram. Distributors will provide direct pricing accordingly.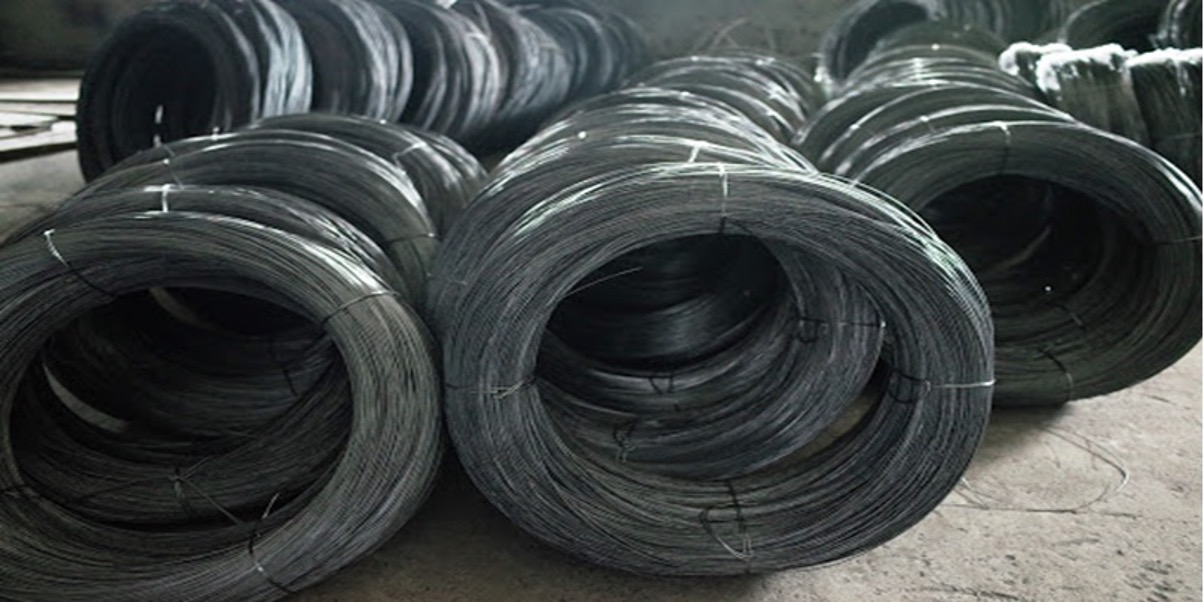 Below is a price table for reference. Please note that this price table is for reference only and may vary over time.
Wire Thickness
Black Tie Wire
  Galvanized Tie Wire
 Zinc-Coated Tie Wire

1 ly

12.200 

        

12.700

13.600 

2 ly

12.200 

        

12.700 

13.600

2,2 ly

12.200 

        

12.700  

13.600

2,5 ly

12.200 

        

12.700  

13.600

2,7 ly

12.200 

        

12.700  

13.600

3 ly

12.200 

        

12.700  

13.600

3,5 ly

12.200 

        

12.700  

13.600

4,5 ly

12.200 

        

12.700  

13.600

5 ly

12.200 

        

12.700  

13.600
Reputable and Quality Steel Tie Wire Suppliers
If you have a need to purchase and use steel tie wire with a wide range of varieties, high-quality standards, and reasonable prices, Stavian is a reliable destination. It is one of the companies that provides comprehensive solutions in the trading and production of industrial metal products for customers both domestically and internationally.
With strengths in raw materials, production technologies, modern production lines, and experienced workforce, Stavian promises to deliver top-quality metal products that meet all customer requirements.
Moreover, when you choose Stavian, you can witness the entire process of tie wire production and receive attentive guidance to choose the most suitable and high-quality products at a reasonable price.