With a dual advantage in financial resources and a robust distribution network, Stavian Industrial Metal is a provider of comprehensive and superior business solutions, actively contributing to the development of the industrial metal materials sector.
Within a short period since entering the market, Stavian Industrial Metal, a subsidiary of the Stavian Group, has secured significant export orders, including 20,000 tons of steel billets to Southeast Asia and 5,000 tons of aluminum to the Chinese market. These accomplishments affirm the effectiveness of their strategic approach, which sets them apart and enhances their competitiveness, especially in the dynamically changing metal materials market.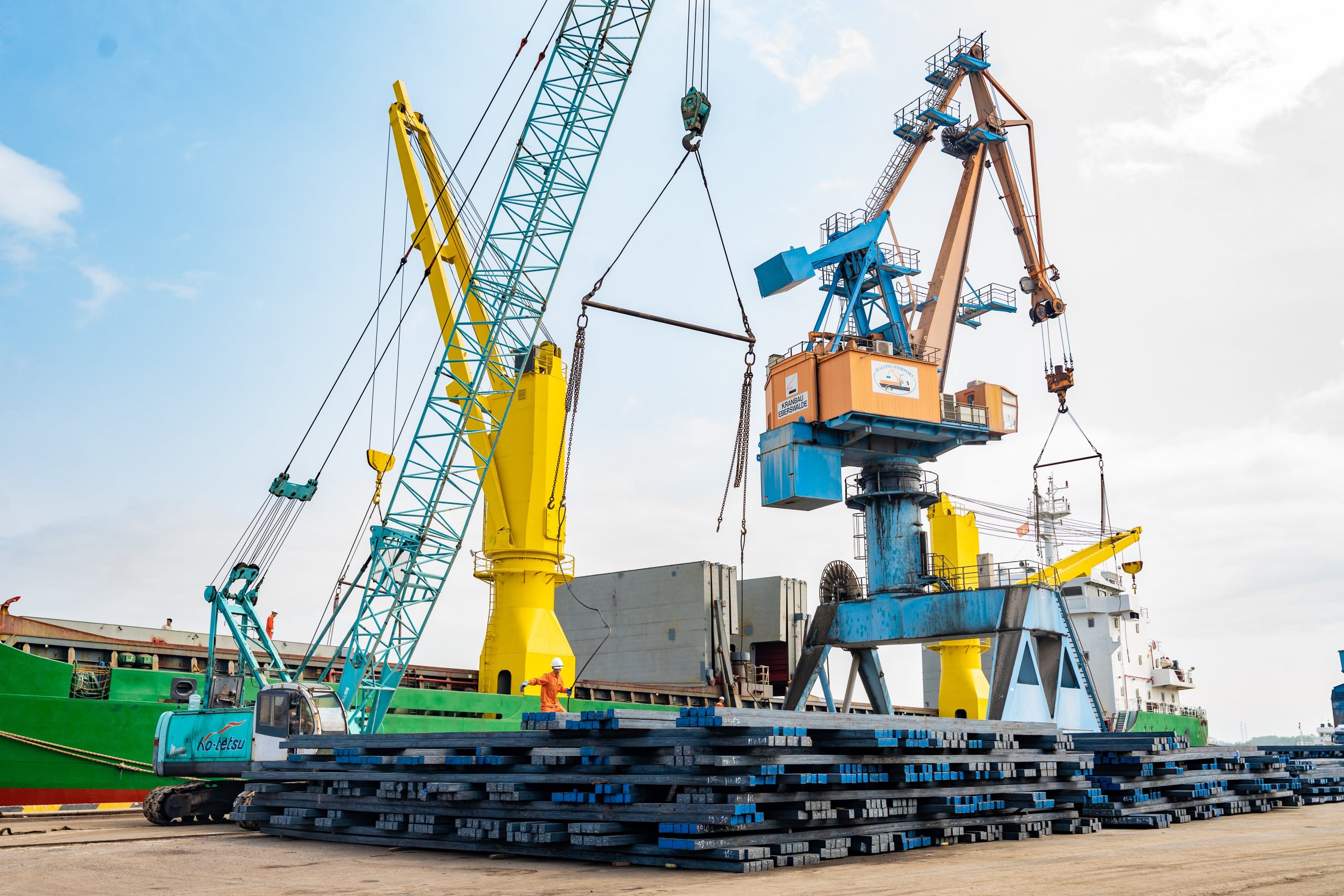 Photo: High-quality shipments from Stavian Industrial Metal ready for export
Established in 2021, Stavian Industrial Metal has quickly become a leading supplier of comprehensive and superior industrial metal products and solutions to both domestic and international customers. With clearly sourced products manufactured on modern production lines and ample product diversity, including 8 main product lines: iron ore, steel billet, hot-rolled steel, cold-rolled steel, alumina, construction steel, aluminum ingot, aluminum billet, Stavian Industrial Metal is steadily progressing toward its goal of becoming the largest distributor in Vietnam for these product categories.
Notably, the company has continuously researched and developed four exclusive comprehensive business models and fifteen outstanding business solutions. Partners and manufacturers who transact through Stavian Industrial Metal will benefit significantly from their flexibility in purchasing policies, payment methods, credit terms, as well as exceptional delivery and customer care services.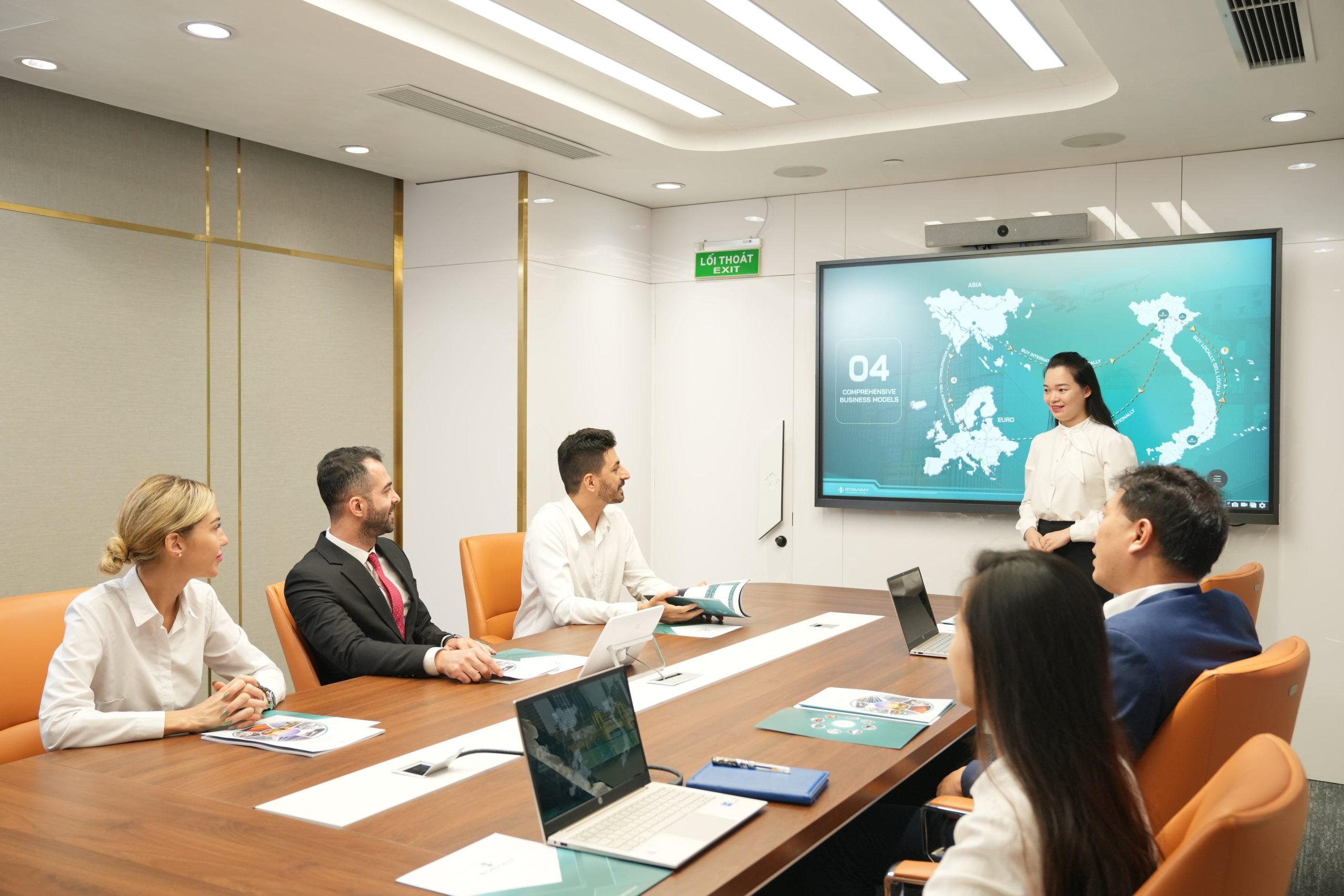 Photo: Representatives of Stavian Industrial Metal introducing the brand's unique advantages to partners
Additionally, Stavian Industrial Metal offers comprehensive logistics services, thanks to its ownership of state-of-the-art offices and warehouses in various provinces and cities nationwide. The company also leverages a reliable partner network in over 100 countries and operates 30 branches worldwide within the Stavian Group. The synergy of these two elements has contributed to making Stavian Industrial Metal a superior and professional trading entity, meeting the needs of customers not only domestically but also expanding its exports to international markets.
Stavian Industrial Metal's exceptional advantages also lie in its talented and passionate workforce, along with an experienced leadership and advisory board within the industry. This allows the company to operate efficiently, drive business growth, and rapidly and securely meet the needs of partners and customers.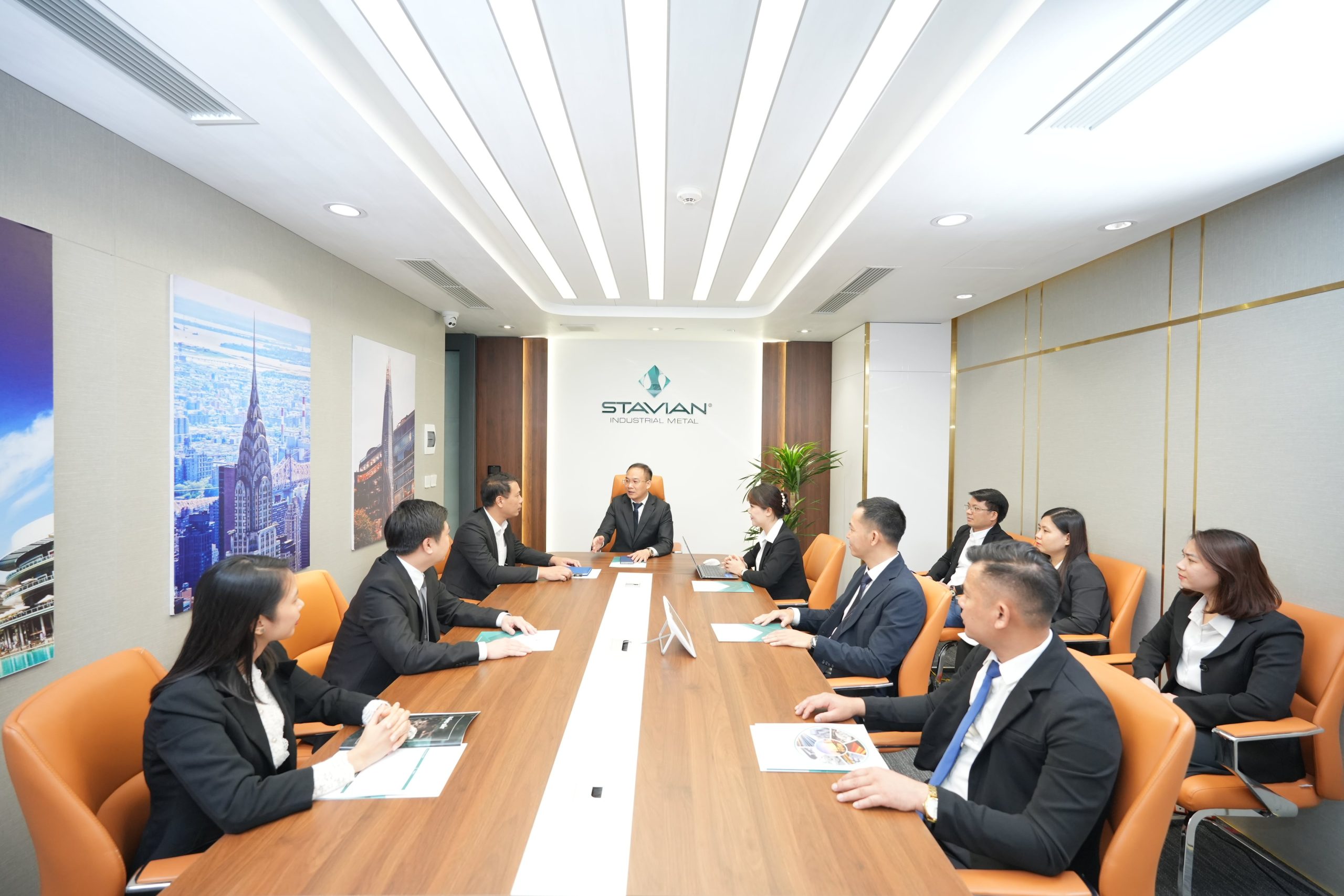 Photo: The leadership of Stavian Industrial Metal working alongside experienced advisors
The regular and substantial orders from both domestic and international customers are the initial evidence of the trust placed in Stavian Industrial Metal. These achievements mark a favorable start for the company to reach its goal: to become one of the Top 10 largest industrial metal materials trading companies in Southeast Asia by 2028./.